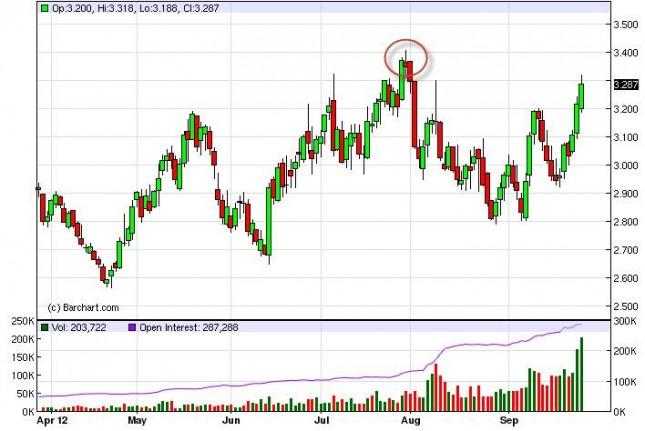 The natural gas markets rose again on Thursday as the $3.20 level has finally given way. The market certainly looks bullish of this point in time, but we still have the last bit of resistance at the $3.40 level. If that gives way, we think that the trend change will be completed this point, and we could see much higher prices.
Although we do not like the fundamentals for natural gas, the truth is that we are certain see serious strength in this market. Perhaps it is just simply been a matter of it being depressed for too long, and the law of averages have it snappy higher. Nonetheless, this is a trend that we should be able to take full advantage of if we get above this last resistance area.
The truth is that the recent move is probably a little bit overdone, but because of this we think that we may get multiple attempts to break the top. If we don't, and we get above that we will be looking for a pullback to show signs of support at $3.40 as it was so resistive. As for selling, even though we agree with it we will not do it now because the market is showing simply far too much strength.