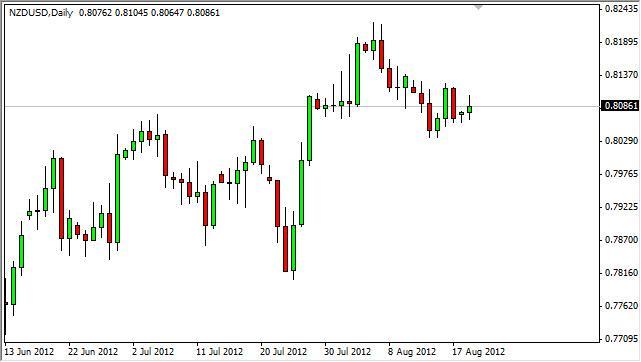 The NZD/USD pair attempted to rally on Monday, but fell a little bit flat. It formed a shooting star at the same place that it had been doing a few weeks ago, and as such it does look like this is an area that offers massive support but not quite enough juice to continue higher.
The 0.80 level looks very supportive at this point in time, so we do prefer the upside. In a world with low interest rates, it would make sense to buy the Kiwi dollar under most circumstances and this will become increasingly true if the central banks start to ease their monetary policy even more.
With this in mind, we are buying a break of the top of the shooting star for the Monday session, but are willing to sell until we get below the 0.78 support level in this market as it would show a significant shift in momentum.