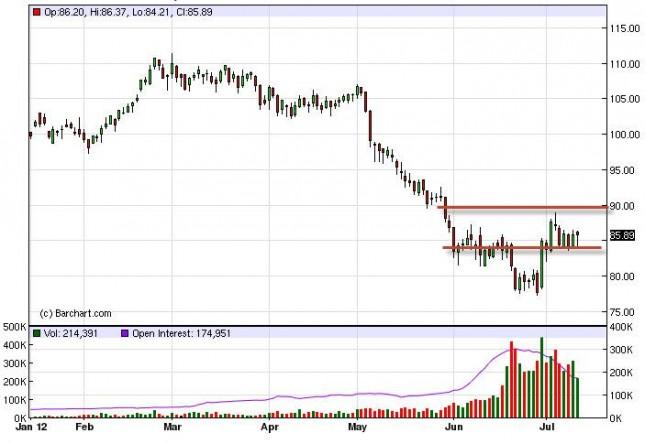 The light sweet crude markets fell for most of the session on Thursday, only to bounce from the $85 level. The daily hammer while not necessarily a large one, is impressive and the fact that it is focused on the obvious $85 level. Because of this, we are willing to listen to the case of the bulls for the short term, and think that a bounce back to the $90 area could be very possible.
This of course will rely on one or two possibilities: either a "risk on" rally, or some type of saber rattling out of Tehran. Either one of these things could push oil prices higher, and of course we would see the market heads straight back to the $90 resistance level the real question of course will be whether or not the market can break above it, and sustained that area as it would signal a run to the $100 barrel mark.
This sets up a fairly simple trade, as we would buy a break of the top of Thursday's range, or sell a break of the bottom of Thursday's range as it shows serious weakness in its own right. If we buy this market, we fully suspect that the $89 area will start to produce serious resistance. On the downside, if we break lower we think that this market will attempt to revisit the $78 support level. It is below that area that we become very bearish of this market.