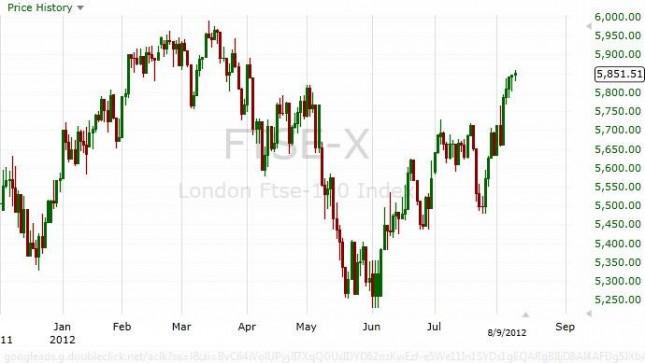 The FTSE 100 had a positive session on Friday, although very quiet. This is perhaps because of traders not willing to take on new risk over the weekend, and the fact that we are overextended at this point.
The 5900 level looks to be the start of resistance for this market, and on higher timeframes suggests the start of a large resistance barrier to the 6000 mark. With this in mind, we are not keen on the London market at this point in time. We are expecting a pullback or sorts in the near term, and would even begin to contemplate short positions if we get the right bearish candle above.
However, if we manage to break above the 6000 level on a daily close - we think this would mark the start of a fresh new leg higher in this market.