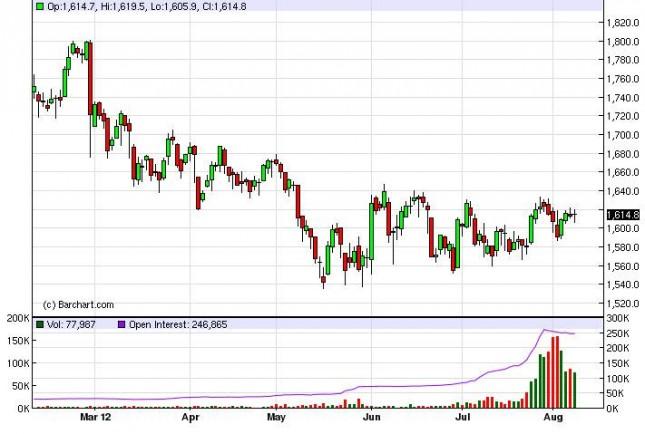 Gold markets barely moved during the Wednesday session, as we remain mired within the consolidation area that has dominated this market since the beginning of summer. The $1640 level above is the top of this consolidation area, and it will be a move above that level that gives us buying this market wholeheartedly.
As to the downside, we need to see the $1500 level broken as we figure that is the point of trend change in this marketplace. If that does happen, we would be selling this market hand over fist as it would undoubtedly break down. However, looking at the recent action we can see that the lows keep getting higher gradually, and as such it does look like pressure is mounting to the upside.
In general, we prefer to buy the gold markets but don't see the opportunity quite yet. More than likely, we will see a surge to the upside once the Federal Reserve does whatever easing policies the markets see at the moment. We think that this will come down to the Fed, and as such headlines will continue to dominate this market. We have that upward bias, but would we need to see that daily close above our resistance level.