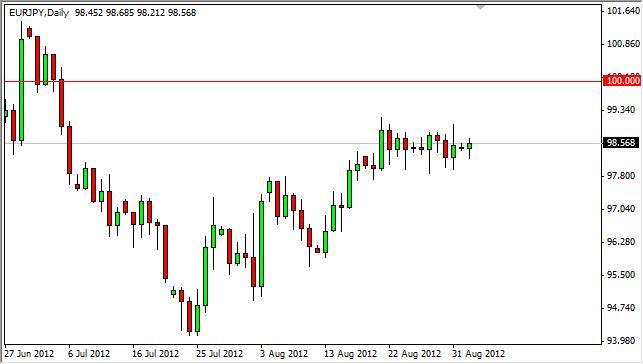 The EUR/JPY pair initially fell during the Monday session, but bounced in order to form a bit of a hammer. This general vicinity of 98.50 continues to look rather supportive at this point in time, and as such we are having a difficult time trading this particular currency pair right now.
Granted, it does look rather supportive but we also recognize the fact that there is a lot of noise all the way to the 101 handle. Because of this, we are essentially hoping to see support give way as it would be the easier trade of the two, and also with the overall trend.
Because of this, we are looking for a daily close below the 98 handle in order to start shorting again. Until that happens, we will more than likely stay out of this marketplace as there will be easier pairs to trade going forward.