Bitcoin: Pay Me Now or Pay Me Later?
Published

: Mar 29, 2023, 19:00 UTC
•
2
min read
Bitcoin held the March low at $19597, and a breakout above $29K can now target $37-39K
Anticipated Pullback Shallower Than Anticipated: Bullish
Two weeks ago, see here, we posted the question if Bitcoin (BTC) could reach new highs and found,
"As long as … $19597 holds, called the floor, we continue to view BTC as intermediate- to long-term Bullish. A retrace to the red target zone between ideally $21230-23050 for red W-ii [is anticipated]. From there, red W-iii can start targeting ideally $32400-34200."
Indeed, you may have thought we were crazy, but BTC is now trading in the $28Ks up another 16% since. Thus our "intermediate- to long-term Bullish" POV was correct, and we remain so. A slight blemish is we did not get an ideal (62-50%) retrace to $21230-23050. Instead, BTC stalled at $23950, just a 38% retrace. Shallower than expected, but the markets do not have to follow ideal patterns. Besides, a shallower retrace means buying pressure is strong. That is Bullish. Thus we are now left with a rather Bullish potential setup. See Figure 1.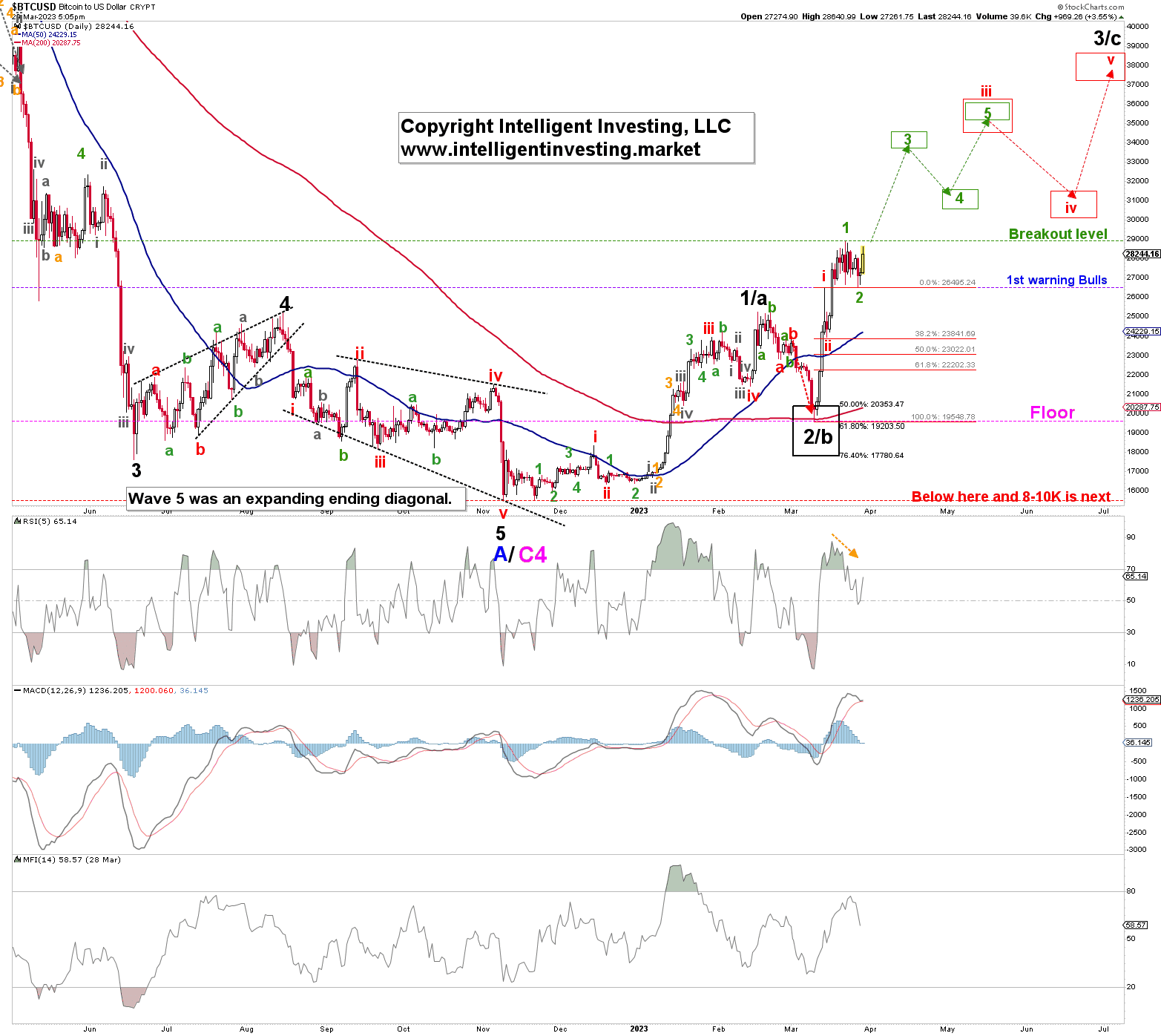 Figure 1.
The above Elliott Wave Principle (EWP) count is called a nested set of 1st and 2nd waves. It means a breakout above the March 22nd high at $28877 kicks in the green W-3, 4, 5, etc sequence. However, a breakdown of Monday's low at $26565 opens up a deeper retrace first before BTC can move higher. See Figure 2 below.
The Bullish Resolution Continues; Now $26565 Must Hold
Namely, below Monday's low means last week's high was the top of a more extended red W-i, and the decline will then be red W-ii, ideally targeting $25-25.5K before red W-iii kicks in.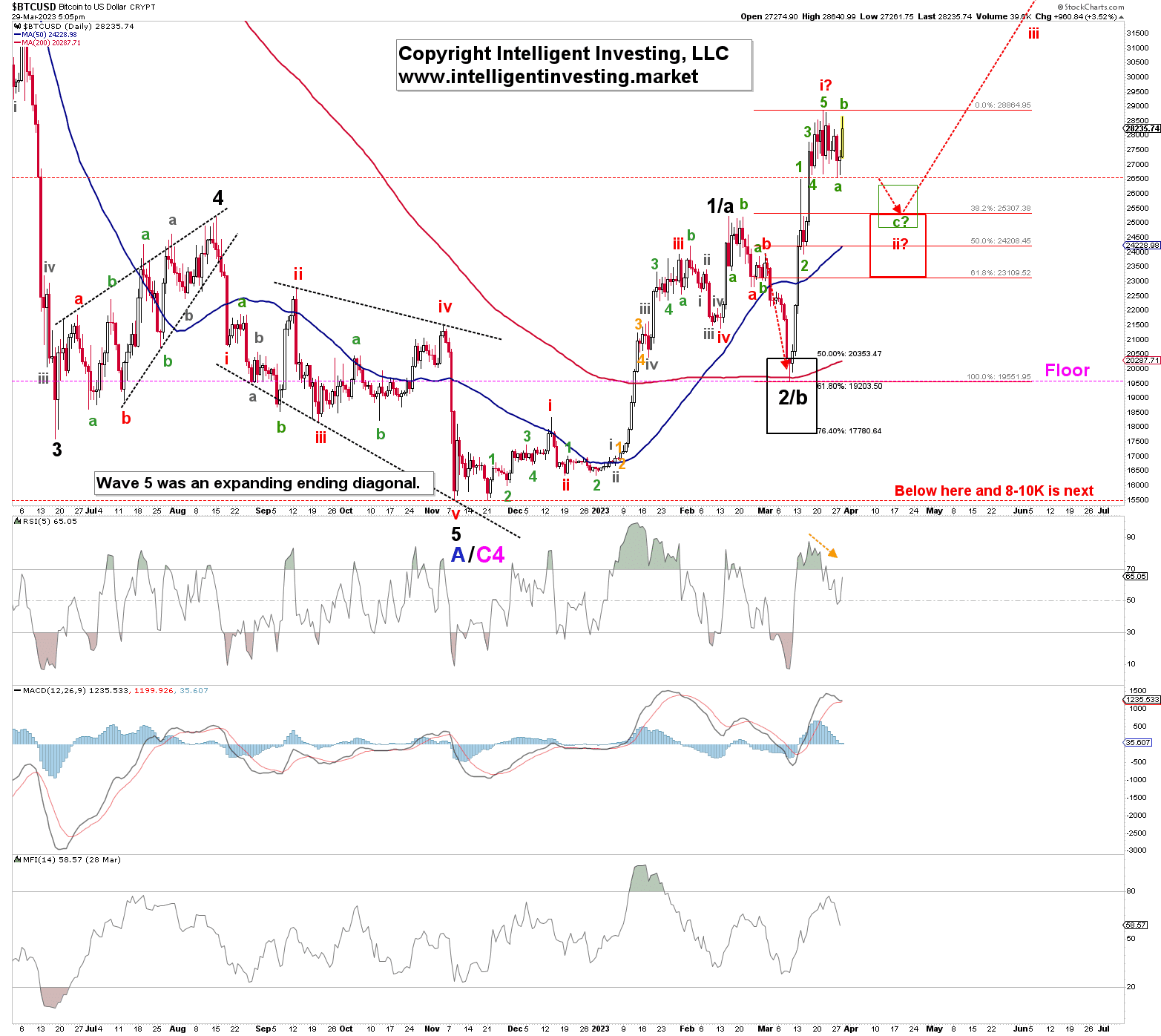 Figure 2.
Just like two week's ago we know that as long as $19597 holds, called the floor, we continue to view BTC as intermediate- to long-term Bullish. A break lower will there continue to be a low-risk-high-reward setup until proven otherwise. As such, our premium members continue to reap the benefits of our EW-based foresight.
Don't miss a thing!
Sign up for a daily update delivered to your inbox
Sponsored Financial Content