Technical Overview of AUD/USD, GBP/AUD, AUD/CAD & AUD/NZD: 19.07.2018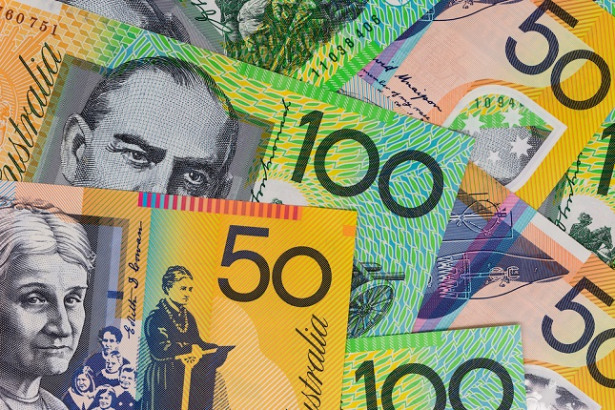 AUD/USD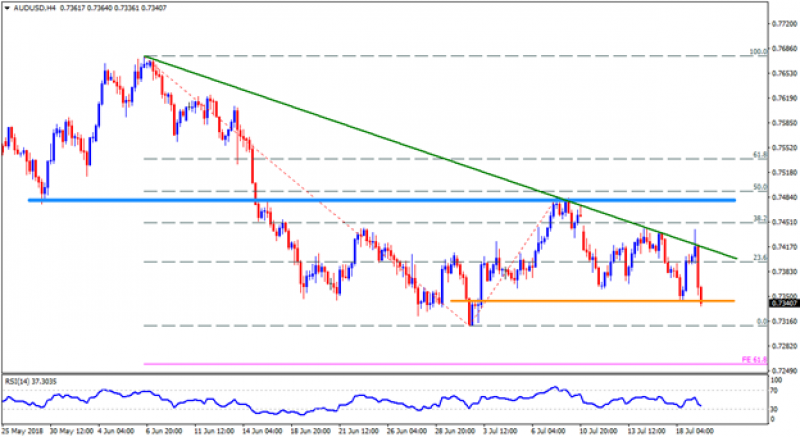 While six-week long descending trend-line continue restricting the AUDUSD's near-term upside, the pair has to sustain its dip beneath the 0.7340 horizontal-support in order to revisit the recent low around 0.7310. In case the pair continue declining below 0.7310, the 61.8% FE level of 0.7255 could please the sellers. On the upside, a clear break of 0.7420 TL can trigger the pair's recovery towards 0.7475-80 region, which if conquered could escalate the rise to 0.7510 and the 0.7550 resistances. Assuming that Bulls keep fueling the quote beyond 0.7550, the 0.7605, the 0.7630 and the 0.7675 are likely consecutive numbers they can target.
GBP/AUD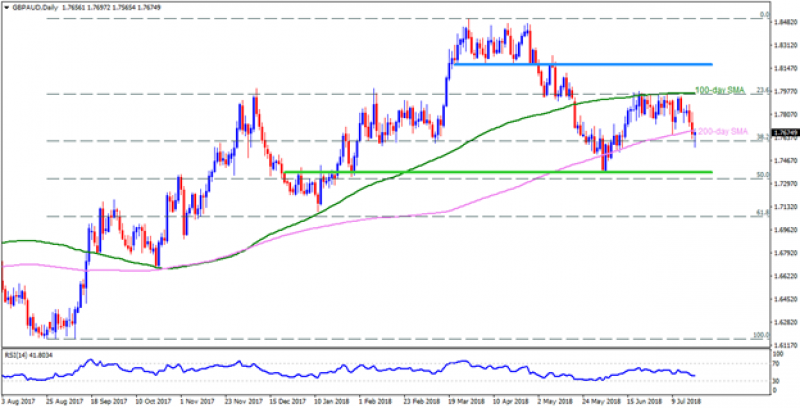 Having closed beneath the 200-day SMA, the GBPAUD is presently struggling with the same support-turned-resistance SMA figure of 1.7690 in order to justify its strength in targeting the 1.7740 and the 1.7800 stats to north. However, the 1.7900 and the 1.7960, comprising 100-day SMA, could confine the pair's further advances. Should the pair fails to surpass 1.7690 on a daily closing basis, chances of its pullback to 1.7510 and then to the 1.7390-80 can't be denied. Additionally, pair's extended south-run below the 1.7380 could open the doors for its plunge to 1.7200 round-figure support.
AUD/CAD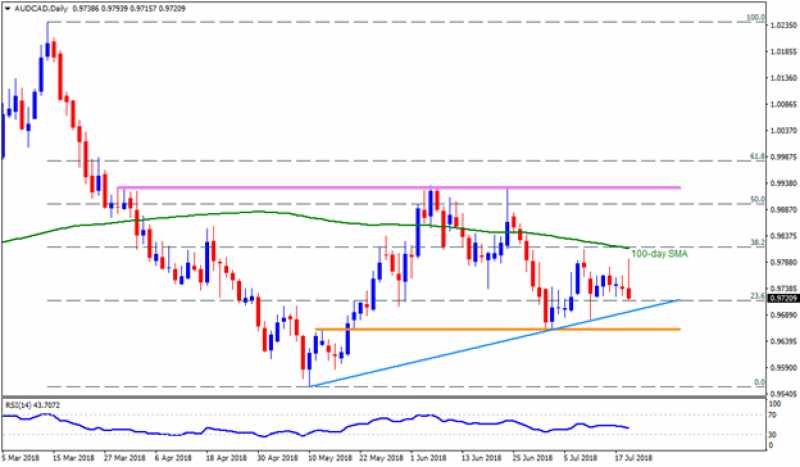 Inability to hold recent uptick seems dragging the AUDCAD in direction to two-month long ascending trend-line, at 0.9690, which if broken can magnify the pair's weakness and highlight the 0.9665-60 horizontal-region. During the pair's south-run below 0.9660, the 0.9600 and the 0.9550 may appear in the Bears' radar. Alternatively, the 0.9800 and the 100-day SMA level of 0.9815 can keep limiting the pair's immediate upside, breaking which 0.9880 and the 0.9925-35 could entertain the buyers. Given the pair's continue trading above 0.9935, the 0.9980 and the 1.0000 psychological magnet can be aimed at if holding long position.
AUD/NZD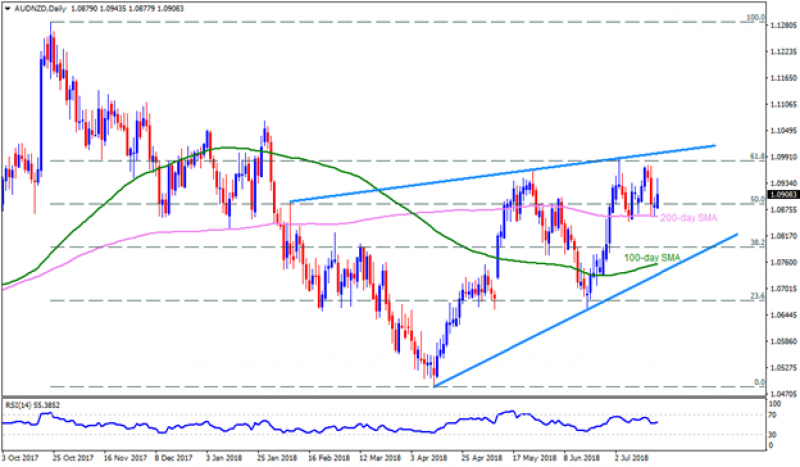 Unless breaking 200-day SMA level of 1.0860 on a daily closing basis, the AUDNZD can't be termed weak even for short-term and hence signal its up-moves to 1.0970 but an ascending trend-line, at 1.1000, could challenge the optimists then after. In case if the pair manage to surpass the 1.1000 mark past-D1 close, the 1.1050 and the 1.1090 may receive market attention. Meanwhile, a daily closing below 1.0860 could activate the pair's dip to 1.0820 and the 1.0780 whereas 100-day SMA level of 1.0755 and an upward slanting TL, at 1.0730 now, may question the sellers afterwards. If at all prices refrain to respect the 1.0730, chances of witness a plunge to 1.0655-50 become brighter.