US Bank First Republic Considers Downsizing, Nike Beats Estimates, GameStop Posts Profit, Shares Soar
Updated

: Mar 22, 2023, 05:32 UTC
•
3
min read
GameStop posts its first profit in two years while Nike beats earnings estimates and First Republic Bank considers downsizing.
Key Takeaways
US stock index futures steady, awaiting Fed's next move.
First Republic Bank considers downsizing if unable to raise capital.
Nike beats earnings estimates but bloated inventory and poor China sales affect margins.
GameStop posts first profit in two years, cuts costs to improve profitability.
Overview
The major U.S. stock index futures were little changed in the early trade on Wednesday as investors braced for the Federal Reserve's next move in its inflation-fighting rate hiking plan. Meanwhile, there are a few stocks making notable moves in the extended trade market.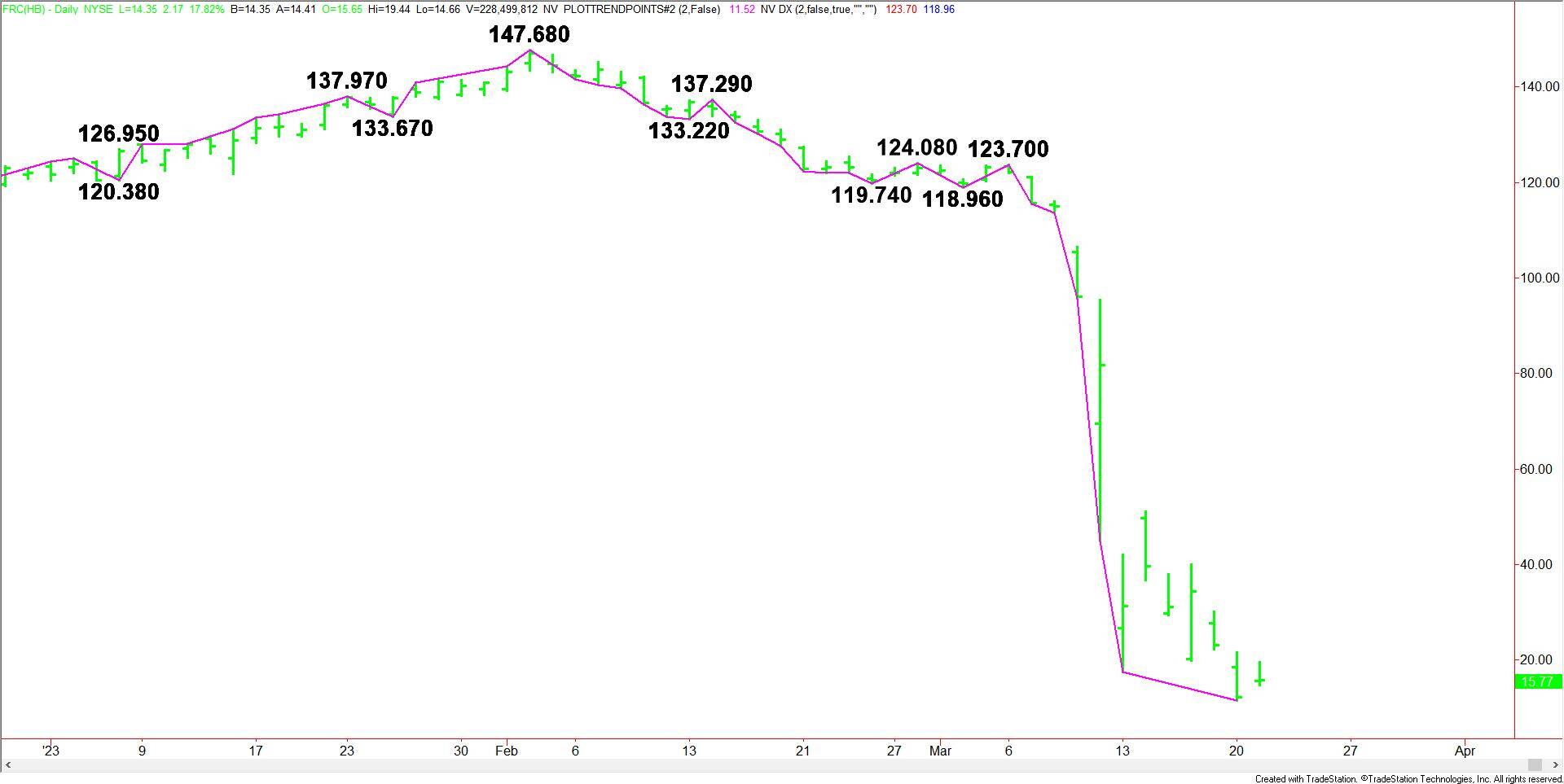 Daily First Republic Bank
Reuters Exclusive: First Republic Bank Considers Downsizing Amid Struggle to Raise Capital
First Republic Bank, a US regional bank experiencing a decline in deposits, may downsize if it fails to raise new capital with help from JPMorgan Chase & Co. Unrealized mark-to-market losses have made it difficult for the bank to secure an investment.
First Republic is exploring options to raise cash, including selling parts of its business or loans to private equity firms. Although selling the entire bank is not ruled out, the focus is on raising capital.
The bank's shares rose by 60% to $19.44 after the news broke, but it is still worth less than before the banking crisis.
First Republic is among the banks in talks with peers and investment firms about potential deals following the takeover of other banks by regulators after bank runs.
The bank's future is expected to be discussed by major bank CEOs in a pre-scheduled meeting in Washington, D.C. on Tuesday.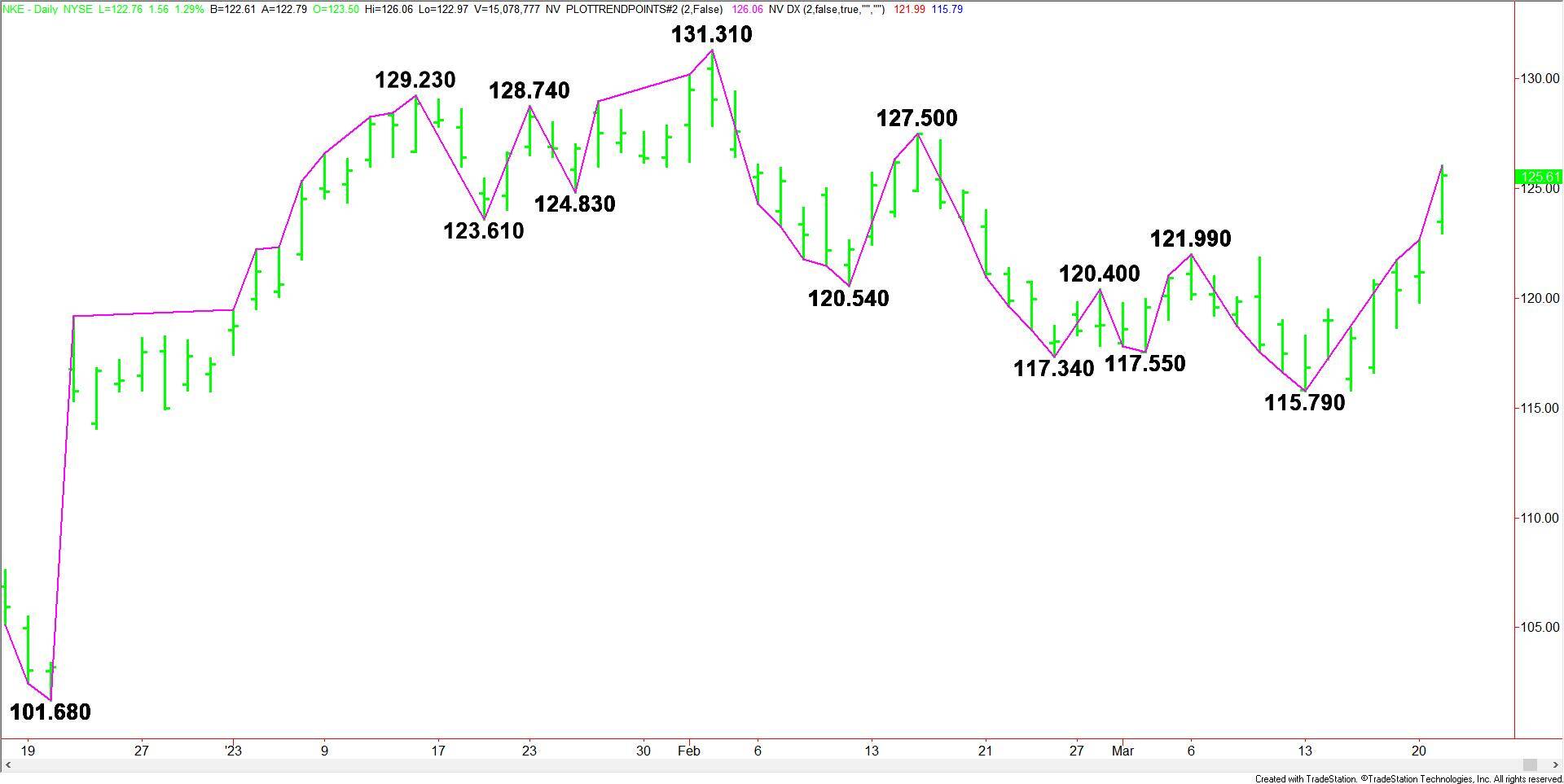 Daily Nike
Nike Beats Holiday Quarter Estimates, China Sales Disappoint
Nike exceeded Wall Street's estimates for earnings and revenue in the holiday quarter. However, its bloated inventory continued to impact its margins, and sales in China fell short of expectations. Nike has been offloading excess inventory due to supply chain disruptions and shifting consumer demands.
While the company expects to exit the fiscal year with healthy inventory levels, inventories were up 16% compared to the year ago period.
Sales in China fell 8% during the quarter, but Nike remains optimistic about growth in the region.
Nike saw double-digit sales increases in all other markets, and it expects fiscal year revenue to grow by high single digits.
The company has been investing in its direct-to-consumer sales channel, which has seen continued growth, with digital sales representing 27% of sales.
Nike reduced its inventory commitments for spring and summer and expects wholesale revenue to "moderate" for the next few quarters.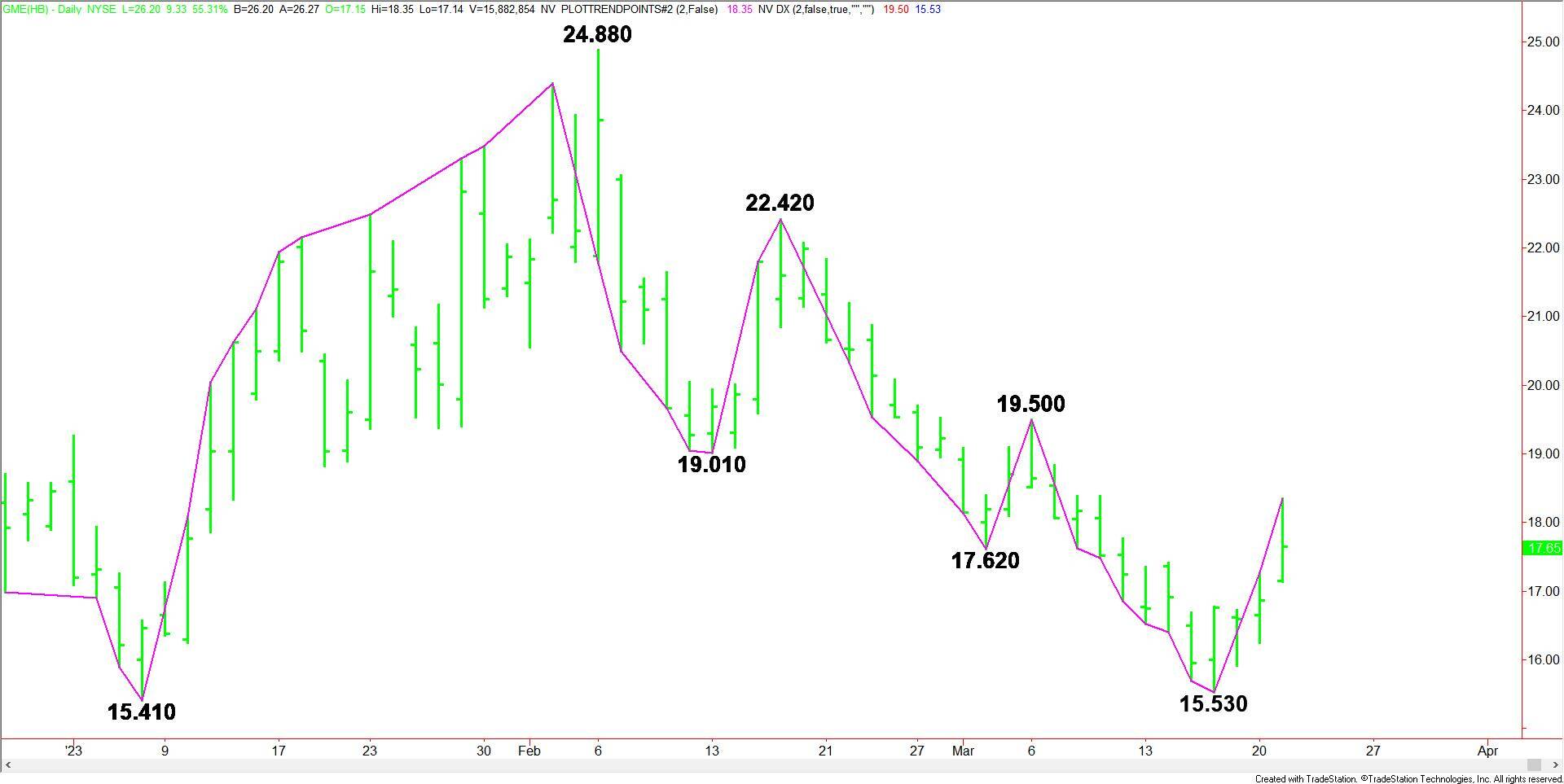 Daily GameStop
GameStop Posts First Quarterly Profit in Two Years, Shares Soar Over 45% in After-Hours Trading
Video game retailer GameStop posted its first quarterly profit in two years, earning $48.2 million, or 16 cents per share, for the quarter ended January 28.
While net sales slightly decreased to $2.23 billion, GameStop was able to improve profitability by cutting costs, including selling, general and administrative expenses.
GameStop CEO Matt Furlong said the company is looking to continue cutting excess costs, including in European markets, and is considering expanding into higher-margin categories such as toys.
Don't miss a thing!
Sign up for a daily update delivered to your inbox
Sponsored Financial Content