FXPRIMUS Re-Launches Its Popular Gold Rush Competition Offering Winners Real Gold Coins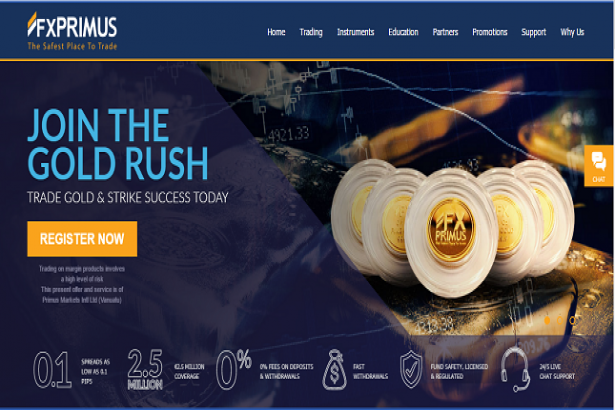 PRIMUS MARKETS, a member of the FXPRIMUS Group of Companies is pleased to announce the re-launch of one of its most popular competitions to-date, The Gold Rush. This competition has been re-launched further to popular demand from our traders clients who enjoy trading Gold as part of their diversified portfolio. Launching on the 2nd of May, 2017 and concluding on 30th of June, 2017 the competition is open to any client with a PRIMUS MARKETS live trading account.
How The Competition Works
For each closed lot on Gold (XAUUSD), clients will be awarded one point, and the top ten clients with the most points will win up to 15 pure 0.1 OZ, 24 carat Gold coins. The CEO of FXPRIMUS, Costas Kappai commented: "We are very happy to offer the popular Gold Rush competition once again for our valued clients who have expressed their wish, in line with the Company's efforts to encourage its traders to follow a safe trading strategy with a diversified portfolio of instruments".