Traders Hoping for Tranquility before Holiday, Global Stocks Mostly Higher
The U.S growth numbers impacted the broad markets on Wednesday as the U.S Dollar gained. Global stocks are trading mostly higher on Thursday morning.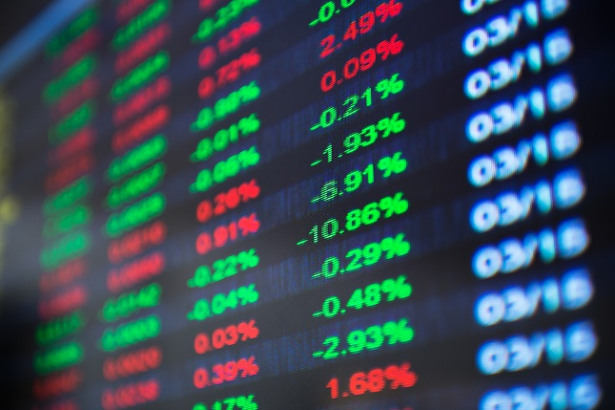 The NASDAQ lost more ground with another day of heavy selling and global equities appear cautious this morning. Traders will position themselves for a long holiday weekend today.
Cautious Day on Wall Street, Nervous Sentiment Remains High
While the Dow Jones Industrials and S&P exhibited cautious selling, the NASDAQ was propelled lower with a bigger decline. U.S Gross Domestic Product numbers yesterday proved better than expected with an outcome of 2.9%, compared to the estimated result of 2.7%. The U.S Dollar gained in forex against the major currencies. Consumer Sentiment and weekly jobs data reports will be published in the States. However, trading may be more affected by the long holiday weekend which will start tomorrow for many investors, and the fact nervous sentiment remains high. Asian equities have been mixed this morning and Japanese Retail Sales data missed its forecast slightly.
Good Friday Anticipated by Forex Traders, Fed Action Likely Again
The solid growth numbers from the States yesterday highlights the possibility the U.S Federal Reserve may again be tempted to raise its interest rate early this summer. The U.S Dollar did gain momentum on the GDP report, and the Euro and Pound came off of their high watermarks. The Yen has also slid back to it weaker boundaries and is near 106.50. Trading volumes will be quite light tomorrow because of the Good Friday holiday, and in anticipation, many investors will have to position themselves for the long weekend today, which could lead to interesting ranges for the major currencies.
Gold Prove Vulnerable as U.S Dollar Rises, Short Term Headwinds Continue
Gold became vulnerable upon the U.S GDP numbers turning in a better than expected result. As the U.S Dollar surged the precious metal skidded to short-term lows. Gold is near 1328.00 Dollars an ounce this morning and headwinds may continue.
GDP Numbers from U.K & Canada, the University of Michigan Data in States
The U.K will publish its Gross Domestic Product numbers this morning at 8:30 and its outcome will generate interest.
8:30 AM GMT, U.K, Current Account
8:30 AM GMT, U.K, Final Gross Domestic Product
12:30 PM GMT, Canada, Gross Domestic Product
14:00 PM GMT, U.S, Revised U of M Consumer Sentiment
Yaron Mazor is a senior analyst at SuperTraderTV.
SuperTraderTV Academy is a leader in investing and stock trading education. Sign up for a class today to learn proven strategies on how to trade smarter.