US Stock Market Overview – Stocks Rally Led by a Rebound In Energy Shares
Markets begin to price in additional rate cuts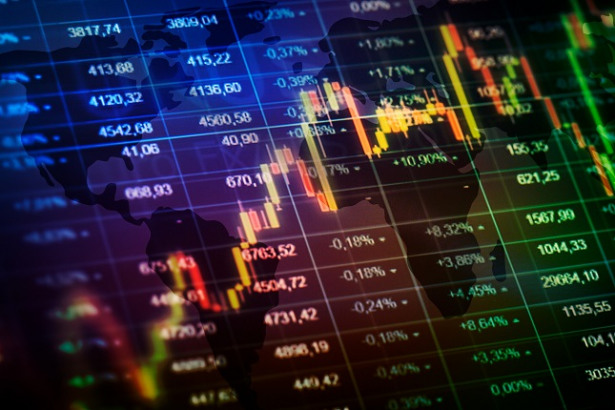 US stocks moved higher on Thursday, driven by a rebound on energy shares. The government initial jobless claims data remained robust, ahead of Friday's payroll report. This follows Wednesday's softer than expected private payrolls, which has put downward pressure on US yields. Market participants continue to believe that the Trump Administration will not place a 5% tariff on Mexico, which is keeping the market buoyed. Gold prices continued to rise to lift mining stocks. Oil prices rebounded 2.5% driven up energy shares despite Wednesday's bearish inventory data. Sectors were mixed, driven higher by energy and materials, discretionary and Industrials bucked the trend.
Jobless Claims Are Flat
The Labor Department reported that jobless claims were unchanged last week. Initial claims for state unemployment benefits came in flat week over week at  218,000 for the week ended June 1. Data for the prior week was revised to show 3,000 more applications received than previously reported. Expectations were for claims to move down by 3,000 to 215,00. The four-week moving average of initial claims, fell 2,500 to 215,000 last week. The claims data has no bearing on May's employment report, which is scheduled for release on Friday. Expectations are for nonfarm payrolls to increase by 185,000 jobs in May after surging by 263,000 in April.
Productivity Improved
The Labor Department Also reported that workers' efficiency improved at the best rate in nearly a decades. The productivity of nonfarm workers increased 2.4% from a year earlier in the Q1. That was the best year-over-year gain since the third quarter of 2010, when the economy was just emerging from a deep recession. Compared with the previous quarter, productivity increased at a 3.4% annual rate in the Q1. That was a slight downward revision from last month's initial estimate of a 3.6% gain.
The ECB Infered that Rates Could Fall
ECB President Mario Draghi said that interest-rate call decline soon which is a significant policy shift that amplifies a global trend toward easier monetary policy. Draghi is scheduled to leave office in 5-months. His statement is similar to that of Federal Reserve Chair Jerome Powell this week that the Fed could cut short-term interest rates in response to any economic deterioration triggered by trade tensions.
The Fed Could Cut Rates Soon
Federal Reserve officials in preparation for their June policy meeting are pondering the idea of cutting rates. One month ago, Fed Chairman Jerome Powell played down speculation of a rate cut this summer. Now officials face a darker economic outlook, making a rate cut possible. Officials need to decide what would trigger such action, how much more information they want before making a decision and how to signal their intentions and plans. The Fed is set to begin their customary pre-meeting quiet period at the end of this week. Friday's payroll report will go a long way in determining if they need to cut immediately.