XRP Skyrockets to $0.55, SEC Losing Ground
Published

: Mar 29, 2023, 15:05 UTC
•
2
min read
As XRP soars to $0.55, market leaders anticipate an imminent summary judgment that could set a precedent for other legal battles in the cryptocurrency industry, including those involving Binance and Coinbase.
Key Points:
XRP has sailed past $0.50 to over $0.55 in the last 24 hours
XRP has met some resistance at around $0.55
Crypto market leaders are saying the SEC is on the losing side of its fight against XRP
XRP has broken out, racing past the $0.50 level to more than $0.55 in the last 24 hours. Other leading cryptos appear to be riding on XRP's coattails, with the top 10 coins also flashing green in the same period. XRP's market value has ballooned by nearly 25% since March 22.
The SEC's complaint against Ripple has been coming apart at the seams, and confidence is growing among XRP fans that a favorable ruling by Judge Analisa Torres could come any day.
The XRP army is celebrating the price milestone, convinced that the crypto has more room to run. Just yesterday, XRP was knocking on the door for $0.50. Crypto bulls took control, making the pump look easy.
But XRP has met with some new resistance at the $0.55 level that will take some more strength to beat. XRP could either retrace to regain momentum or take it to the next leg higher at $0.70.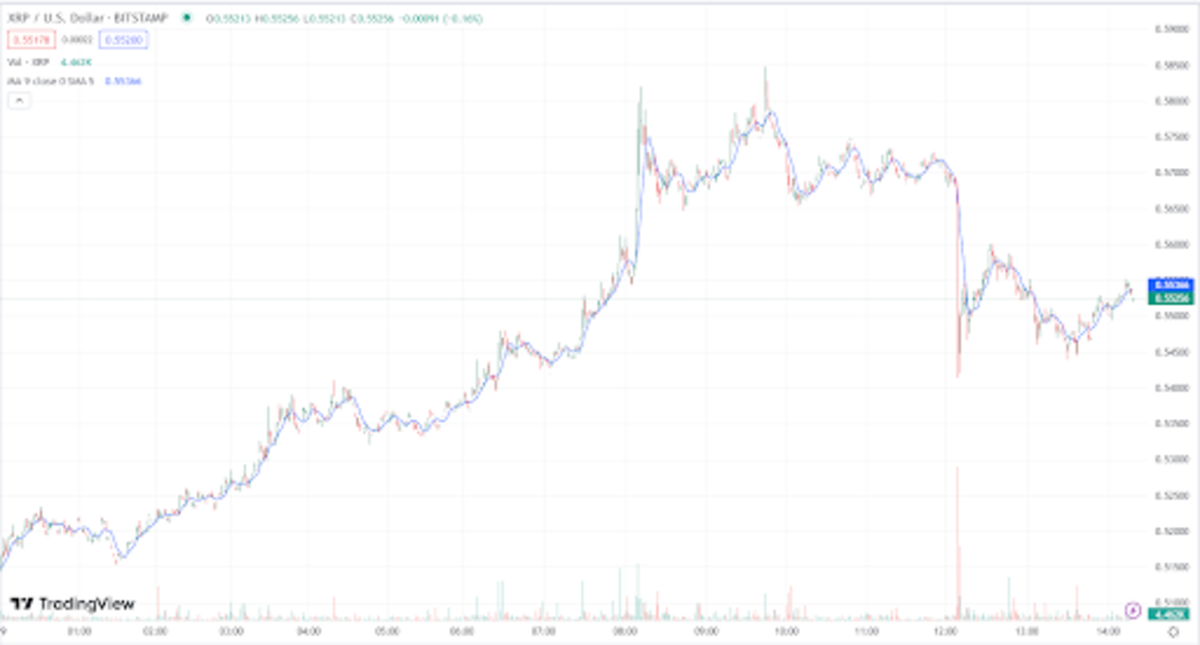 Cathie Wood Predicts SEC on Losing Side
Crypto market leaders are speaking out about Ripple's legal battle. Most recently, Ark Invest CEO Cathie Wood has predicted in a Twitter Spaces that the SEC's chances in its two-year legal battle against Ripple are slim, saying that it "might be on its way to losing."
Ripple CTO Argues XRP Not a Security
The SEC has accused Ripple of selling an unregistered security. Ripple CTO David Schwartz has argued that XRP freed itself from the security narrative, tweeting: "I think the server code becoming open source was the point where people no longer had to rely on Ripple to maintain the ledger."
Market leaders forecast that a summary judgment by the court is imminent. The outcome of the Ripple case could set a precedent for some of the other legal battles that are unfolding in the cryptocurrency industry, most notably involving crypto exchanges Binance and potentially Coinbase.
Don't miss a thing!
Sign up for a daily update delivered to your inbox
Sponsored Financial Content