China Stimulus Lifts Markets, Traders Waiting For Trade News, Surprise Index At Long-Term Low
China announces a new round of stimulus, U.S. optimism is reaching a record high, and a trade deal is in sight but traders are cautious and markets are mixed.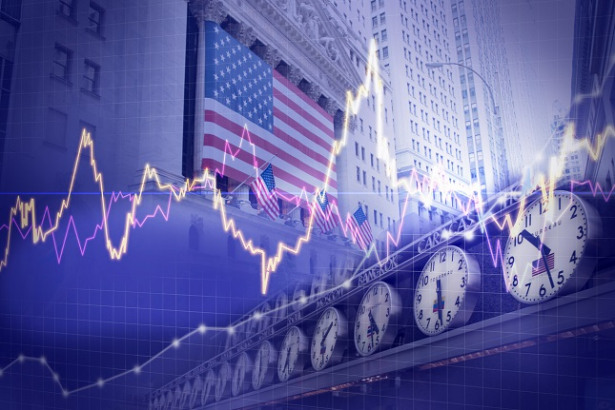 A New Round Of Stimulus Lifts Markets In China
A new round of stimulus lifted equities in China. Mainland indices were up more than 1.50% on the news and have extended the march into the bull-market territory. The Shanghai Composite advanced 1.57% in Wednesday trading and is now more than 26.5% above 2019's low with strong momentum so higher prices are expected. The Hong Kong Hang Seng was less buoyant with gains closer to 0.26% while other indices in the region were mixed.
The Japanese Nikkie shed -0.60% in Wednesday trading as investors fret over the soon-expected trade deal between the United States and China. The lack of clarity has left the market vulnerable to nerves and that is never a good thing for traders. Shares of Fast Retailing led the loss with a decline of -2.0%. The Australian ASX advanced 0.75% on today's GDP news. The read was weak and shows a slowdown in the second half of last year but otherwise consistent with expectations. The Korean Kospi closed with a loss of -0.17% with shares of Samsung down about -0.55%.
Europe Mixed, Trade News Is The Focus
European markets were mixed in early Wednesday trading despite the stimulus measures issued in China. The Chinese government announced a package of infrastructure spending, tax cuts, and fee reductions worth 2 trillion yuan or nearly $3 billion. The DAX led declining markets with a loss of -0.25 at midday with the CAC down about -0.13%. The UK FTSE was the only major market in the green and posting a gain near 0.30%.
In corporate news shares of DS Smith rose more than 4% on news it would sell its plastics business. The deal is worth $585 million and will help strengthen the balance sheet. Shares of Brenntag also moved higher, gaining 5.0%, after it announced it was actively looking for M&A targets. Shares of Burberry were not so lucky, however, after it received a downgrade from Goldman Sachs. Goldman Sachs reduced the stock to a sell from hold and shares fell 3.0%.
Futures Edged Lower In The U.S., FOMC Beige Book Comes In Focus
U.S. stock market futures edged lower in early Wednesday trading despite record optimism for the economy. The Citi Surprise Index is at a historic low which points to high levels of optimism for the economy. The index measures the pace of analysts expectations versus real data and when it is low it means analysts estimates of economic performance are higher than usual. The Catch-22 for the market is that the index has a dubious correlation to market movement; it may indicate market optimism is out of hand, or it may point to economic strength.
Today's data, the ADP Employment Report, suggests that economic strength is still present. The report shows 183,000 new jobs were created in February across a broad spectrum of businesses, no indication of slowing or recession. Later today traders will be expecting a solid read in the FOMC's Beige Book, the monthly report on the economic health of all 12 Federal Reserve Districts.