Gold Down To Fresh 2019 Lows Amid Dollar Rally And Economic Optimism
Gold and silver are trading on the defensive as the dollar is advancing with strength. Copper is defending ground but it looks complicated for precious metals.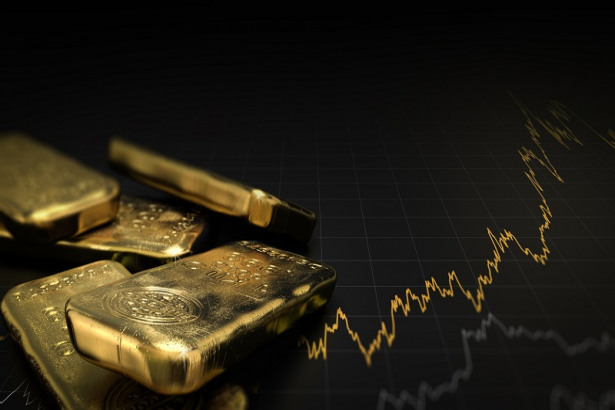 Gold and other precious metals are trading negative on Wednesday as investors welcomed economic data in the United States and Europe that fueled optimism about the global economy.
Dollar index is also pressuring metals down with its recent rally to highs since 2017.
Long story short, gold recovered from 1,266, its lowest level since December 26. Silver lost the range it has been trading in the last week, and it fell to 14.75, minimum since December 26. Copper bounced off April highs, but it remains capped by its 20-day moving average.
Dollar jumps to 22-month highs
The dollar index is trading positive on Wednesday as the unit is consolidating gains above 97.50 and after trading at 97.80, its highest level reached since June 20, 2017, nearly 22 months ago.
DXY looks strong enough to extend gains. Currently, the index is moving at 97.65, 0.05% positive on the day. Technical studies are suggesting more room for the upside.
As one of the essential catalysts for gold, DXY's uptrend is pushing the metal down and any recovery in the XAU/USD will be short-lived as far as the greenback remains strong.
Gold breaks below 1,270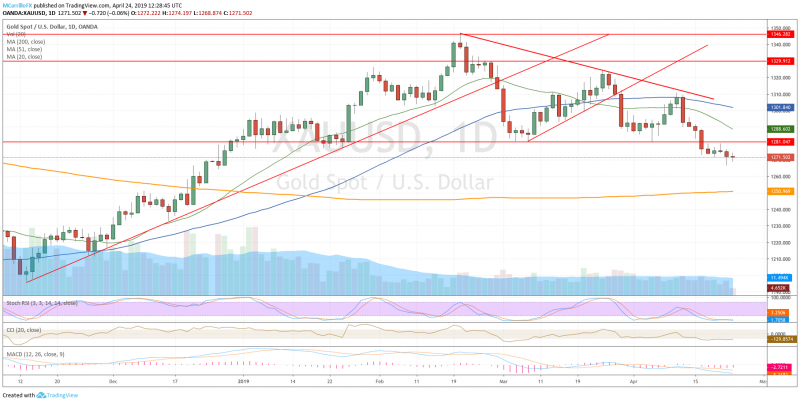 Gold is trading positive to flat on Wednesday as the unit is moving in a consolidation pattern against the US Dollar.
XAU/USD broke below the 1,270 on Tuesday and it traded as low as 1,265, its lowest level since December 26. Then, the pair found support with the unit trading now at 1,271.
"The major factor that is pressuring gold prices is the strength of the dollar, which is also pressuring physical demand," Peter Fung, analyst at Wing Fung Precious Metals in Hong Kong, said to CNBC.
Currently, gold is trading at 1,271, 0.05% negative on the day. Technical indicators suggest more dovishness in the short term — next significant support being at the 200-day moving average at 1,250.
The metal should get some rest there, but in the case XAU/USD breaks below there too, it will enter in a range of consolidation between 1,240 and 1,250.
The upside is limited right now, and only a close above 1,280 will open the door for some recovery hopes. Thought it all depends on the dollar index and its strength, but the gold chart looks pretty bearish.
Silver lost the 14.90 level
Similar to gold, silver broke the 14.90 level and extended its drop below the significant 15.00 area to reach minimums since December 26 at 14.75.
Silver is also under pressure amid dollar strength and the technical picture looks bearish with 14.50 as the next natural resistance.
Talking about gold and silver and its current momentum, Bubba Show host and well-known analyst Todd Horwitz said that the moment of truth for gold and silver are now, "are they breaking down or making a bottom?"
Horwitz says that current information is not clear and "a case can be made for both, which is why traders and investors can get into trouble here."
Copper consolidates lows
On the other hand, copper is trading positive on Wednesday after bouncing from 1.8730, its lowest level since March 29. However, the recovery stopped at 2.9110, where the 20-day moving average is.
Technical picture is bearish, but some signals of improvement are appearing. However, it would be challenging to decide which way take with current information.