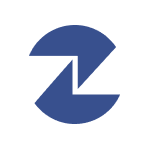 The Big Picture
One of the best known names in the forex industry, FXCM offers an impressive range of technology, tools and research. Our review is based on a live standard account, using the Trading Station platform, opened with the Forex Capital Markets Limited entity of FXCM (fxcm.com/uk/).
With a history of over 20 years, FXCM has been a pioneer in bringing online currency trading into the mainstream. In its early days, the company introduced innovations such as automated trading and flexible position sizing. Over the past decade FXCM faced a number of challenges, notably when the Swiss National Bank (SNB) unexpectedly raised the peg on EUR/CHF in 2015, resulting in a major loss for the company. FXCM has bounced back and is currently owned by Jefferies Financial Group, a financial services giant with assets of over $87 billion.
We performed our tests using a live standard account, using the Trading Station platform, opened with the Forex Capital Markets Limited entity of FXCM (fxcm.com/uk/).
FXCM Key Takeaways for 2021
We evaluated FXCM across 9 categories (Trust/Stability, Fees, Tradable Instruments, Account Types, Deposit/Withdrawal, Research, Customer Support, Education, Platform/Tools). They excelled in the areas of research, education and platform/tools.
FXCM is regulated by several top tier financial authorities across the globe and has the benefit of being owned by a multi-billion dollar financial services company.
Commissions and fees for standard accounts are average for the industry.
FXCM can cater to sophisticated traders with a broad range of advanced tools.
Research and educational materials are excellent making FXCM a strong choice for beginners.
What Sets FXCM Apart from Other Brokers?
FXCM shines with its broad range of trading platforms and tools for advanced traders and strategy developers. As an innovator in the world of retail forex trading with over 20 years of experience, this broker also has an industry leading range of research and educational resources.
Who is FXCM for?
With strong educational and research resources, FXCM could be a suitable broker for beginner traders. On the other end of the spectrum, FXCM can cater well to advanced and professional traders who want the tools to backtest and automate their trading strategies. Spreads in the standard account are average, but more competitive spreads are available via the Active Trader account.
FXCM Pros and Cons
Pros
Cons

Excellent research and educational materials.
Reliable customer support.
Strong algorithmic trading resources.
Wide range of available platforms and tools.
Unique instruments to trade, for example their trading baskets

Range of trading instruments lacks depth.
Spreads for the standard account are not among the most competitive available.
High inactivity fee ($50).
2-Step login for trading platforms unavailable.
Interested in learning more about this broker? Then keep on reading as we have battle-tested all of the features and services provided by FXCM and outline our findings in detail below.
About the Author
Dan Blystone began his career in the trading industry in 1998. He worked as an arb clerk on the floor of the Chicago Mercantile Exchange (CME), flashing orders into the currency futures pits.
How Do We Rate?
Understanding a broker's strengths and weaknesses is crucial when you come to trade forex and CFDs. FX Empire's proprietary rating system was developed for exactly this purpose. Our reviewers' knowledge and expertise put into action in order to point you to the most suitable brokers. More than 200 individual variables have been analyzed to help you choose your broker wisely. The chart below details all the categories that we evaluate and rate.
Visit our methodology page to learn more about our review and rating process.
FXCM Main Features
| | |
| --- | --- |
| | FCA (United Kingdom), ASIC (Australia), FSP (New Zealand) |
| | English, Spanish, German, French, Arabic, Chinese, Italian, Greek |
| | Currencies, Commodities, Indices, Stocks, Crypto |
| | $300 |
| | 1:30 (FCA), 1:30 (ASIC) |
| | Dealing Desk, Market Maker |
Check if...
FXCM accepts clients from your country:
70% of retail investor accounts lose money
FXCM on the FCA Financial Services Register
In our trust category, we place most importance on how a broker is regulated. So let's dive in and take a look at how the different entities of FXCM across the globe are regulated and how this impacts you as a trader. We rate regulators on a scale of 1 to 3, with 1 reflecting the highest level of trust.
The various entities of FXCM are regulated as follows:
Forex Capital Markets Limited is regulated by The Financial Conduct Authority (FCA) of the United Kingdom, Registration Number 217689. (We rate FCA as a Tier 1 regulator.)
FXCM Australia Pty. Limited is regulated by The Australian Securities and Investments Commission (ASIC). Australian Financial Services License Number: 309763. (We rate ASIC as a Tier 1 regulator.)
FXCM EU Limited is regulated by The Cyprus Securities and Exchange Commission (CySEC). License number 392/20. (We rate CySEC as a Tier 1 regulator)
FXCM South Africa Pty. Limited is regulated by The Financial Sector Conduct Authority (FSCA) of South Africa. FSP number 46534. (We rate FSCA as a Tier 2 regulator.)
Why is It Important to Know Where Your Broker Subsidiary (Entity) is Regulated?
Different regulators provide different levels of protection. For example, FXCM clients in the United Kingdom benefit from the oversight of the FCA. The FCA requires that clients have negative balance protection, which means that they cannot lose more than their deposit. Client funds must be held in segregated accounts, which are protected in the event of a broker going bankrupt.
In addition, when trading with a broker authorised by the FCA, client funds are also protected by the Financial Services Compensation Scheme (FSCS). The FSCS protects investments of up to £85,000 if a firm becomes insolvent.
In the table below we break down the protections and benefits by entity.
| | | | | |
| --- | --- | --- | --- | --- |
| Entity | Forex Capital Markets Limited | FXCM EU Limited | FXCM Australia Pty. Limited | FXCM South Africa Pty. Limited |
| Country/Region | United Kingdom | Europe | Australia | South Africa |
| Regulation | FCA | CySEC | ASIC | FSCA |
| Segregated Funds | Yes | Yes | Yes | Yes |
| Negative Balance Protection | Yes | Yes | Yes | No |
| Compensation Scheme | FSCS Up to £85,000 | ICF Up to €20,000 | No | No |
| Standard Leverage | 1:30 | 1:30 | 1:30 | 1:400 |
We checked the regulatory status of FXCM in November of 2021.
Stability and Transparency
In our tests for the Trust category we also cover factors relating to stability and transparency. Here, we focused on how long the broker has been in business, the size of the company and how transparent they are in terms of information being readily available.
Founded in 1999, FXCM is a pioneer in the world of retail forex trading. However, the broker has faced a number of challenges over the past decade, notably when the Swiss National Bank (SNB) lifted the peg on EUR/CHF in 2015, causing a loss of $225 million.
FXCM has bounced back and it's parent company, Jefferies Financial Group Inc., is publicly traded (NYSE: JEF) with a market cap of $9.23B at the time of this writing (December 2021). FXCM does not have a bank parent.
In our research, FXCM showed a good level of transparency in areas such as their regulatory status, fees and background information. Information and materials are available on the website. The regulatory status of different entities is covered in detail on their Regulation page. A rate card on their Charges and Fees page clearly outlines all costs. A Terms of Service document is also available online, via the General Business Terms page, although it was a little hard to find.
In summary, we rated FXCM as having an above average level of trust and stability due to the following factors:
Regulated by multiple top tier agencies.
Lengthy operating history.
Ownership by a multi-billion dollar, publicly traded company.
Good level of transparency.
Fees
FXCM's fees were average in our tests, but more competitive pricing is available via the Active Trader account.
FXCM offers 2 account types: Standard and Active Trader. We tested the standard account in this review. In the Standard Account, fees are mainly reflected in the spread. The spread is the difference between the bid (sell) price and the ask (buy) price. Narrower spreads allow you to enter and exit the market at a lower cost, which is especially important for active traders.
Trading Fees
Spreads at FXCM are variable, meaning that they fluctuate slightly. The size of the spread depends on the level of liquidity in the market. Liquidity describes the extent to which an instrument can be bought and sold quickly and without moving the market. Tighter spreads are typically seen when there is greater liquidity in the market.
We tested the spreads across different asset classes in a live standard account. Spreads were measured using the Trading Station web platform. The tests were done at 8AM GMT and at 3PM GMT on November 12th 2021. We made our tests at two different times to allow greater perspective. 8AM GMT is the London open, when there is a great deal of liquidity in the forex market and therefore tighter spreads in currency pairs. 3PM GMT is a quieter time, shortly before the opening of the New York stock exchange.
| | | |
| --- | --- | --- |
| Instrument | Live Spread AM | Live Spread PM |
| EUR/USD | 1.3 | 1.1 |
| GBP/JPY | 2.4 | 2.4 |
| Gold (XAU/USD) | 0.4 | 0.4 |
| WTI Oil (XTIUSD) | 0.07 | 0.04 |
| Apple (AAPL) | n/a * | 0.13 |
| Tesla (TSLA) | n/a * | 1.99 |
| Dow Jones 30 (US30) | 3.6 | 4 |
| Dax 30 (DE30) | 1.3 | 1.3 |
*US shares are open from 14:30 to 21:00
We judged that standard account spreads are about average in forex, commodities and indices and a little better than average in popular stocks. Tighter spreads are available with the Active Trader account.
Swap fees (the cost of holding a position overnight) are competitive at FXCM. In the table below you can see the Swap Long (the cost/credit of holding a buy position overnight) and the Swap Short (the cost/credit of holding a sell position overnight) for one full sized contract. A full sized contract is 100,000 units of the base currency (the first currency quoted in the pair).
We recorded the data on November 29th 2021.
| | | |
| --- | --- | --- |
| Instrument | Swap Long | Swap Short |
| EUR/USD | Charge of $3.00 | Credit of $1.00 |
| GBP/JPY | Charge of $0 | Charge of $1.00 |
Non-Trading Fees
Unlike many brokers, FXCM does not charge for deposits and withdrawals. FXCM charges clients an inactivity fee of up to 50 units of the account denominated currency for accounts that have been inactive for 12 consecutive months. This fee is slightly higher than average for the industry.
Are Fees at FXCM Competitive?
Overall, we judged the fees for the standard account at FXCM to be average and in some cases better than average for the industry.
Tradable Instruments
FXCM offers a broad range of trading instruments, including forex and CFDs on stocks, stock indices, commodities and cryptocurrencies.
CFDs (Contract for Differences) are financial derivative products that allow traders to speculate in various markets without owning the underlying assets. Tradable instruments at FXCM include the following:
42 Currency Pairs. A currency pair combines two different currencies, with the value of one currency quoted against the other. For example EUR/USD, which reflects the value of the euro measured in dollars.
12 Commodities. Commodities are raw products, such as gold and oil.
191 Global Stock CFDs. FXCM offers trading in stock CFDs from exchanges ranging from the NASDAQ to the Hong Kong stock exchange. A stock is a security that represents partial ownership of a corporation. Keep in mind that when trading stock CFDs you are speculating on the price of a stock without actually taking ownership of the underlying asset.
16 Indices. Available instruments at FXCM range from Japanese to UK stock indices. An index is a basket of trading instruments that is used to gauge a market sector, stocks within an exchange or the economy of a country.
7 Cryptocurrencies. Cryptocurrencies, such as Bitcoin, are digital currencies that are secured by cryptography.
While a broad range of markets are available, some instruments such as bonds, exchange traded funds (ETFs) and options are not available. Below is a sampling of instruments across the various asset classes.
| | |
| --- | --- |
| Forex CFDs | Share CFDs |
| GBP/JPY | AUD/CAD | EUR/HUF | GameStop | Tesla | Pfizer |
| | |
| --- | --- |
| Commodity CFDs | Cryptocurrency CFDs |
| Natural Gas | WTI Crude Oil | Copper | Bitcoin | Ethereum | Litecoin |
Indices
NAS100 | GER30 | JPN225
FXCM also offers Trading Baskets, which are available for both forex and stocks.
Forex Baskets allow traders to speculate on volatile instruments, while lowering the risk of exposure to a single currency. Baskets include:
The US Dollar Index
The Yen Index
Emerging Markets Index
Stock Baskets allow traders to speculate on the performance of a certain sector without having to buy each stock individually. Here are some examples of available Stock Baskets:
Note: Cryptocurrency CFD trading is not available for UK clients, because the Financial Conduct Authority (FCA) banned crypto-derivatives trading in early 2021.
Overall, we judged that FXCM has an impressive range of tradable instruments, well above average for the industry.
Opening an account at FXCM UK
In our review we tested the Standard Account. For this account type the minimum deposit is $/€/£300 within the EU, For non-EU countries the minimum is $50.
Active Trader Accounts require a minimum balance of $25,000. Spreads are far more competitive when using an active trader account, as low as 0.2 in EUR/USD and 0.6 in GBP/USD, but a commission is also charged.
FXCM also offers a demo account to help users practice trading without risk and Islamic accounts that adhere to the principles of Sharia law.
Know Your Customer Survey
When opening an account with the Forex Capital Markets Limited entity we had to fill out a brief Know Your Customer (KYC) questionnaire. KYC aims to ensure that brokers understand the clients' risk tolerance, investment knowledge, and financial position.
| | |
| --- | --- |
| Minimum Deposit (Standard Account) | $/€/£300 in the EU, $50 outside the EU |
| Demo Account Available | Yes |
| Islamic Account Available | Yes |
| Professional Account | Yes |
| Corporate Account | Yes |
Accounts open under FXCM UK can be denominated in three base currencies: GBP, EUR or USD.
Leverage
One of the reasons that traders are attracted to the forex and CFD markets is the high degree of available leverage. Leverage is the use of borrowed funds to increase the size of your trading positions beyond what would be possible using only the cash in your account. The maximum leverage available depends on where you are based.
We tested an account with the UK based Forex Capital Markets Limited entity which is regulated by the FCA and the maximum leverage is 1:30. This means that with a $1,000 account you can control up to $30,000 worth of positions in the market. Leverage varies by the asset that you are trading and the breakdown is as follows:
30:1 leverage restriction for major currency pairs
20:1 for non-major currency pairs, gold and major indices
10:1 for commodities other than gold and non-major equity indices
5:1 for individual equities
Leverage is often described as a 'double-edged sword' because it can amplify both your profits and losses. Leveraged trading comes with a high level of risk and can often result in significant losses.
FXCM accepts clients from the majority of countries globally. However, the following countries are restricted: Burundi, Central African Republic, Ivory Coast, Liberia, Libya, Sudan, Zaire, Zimbabwe, North Korea, Singapore, South Korea, Belarus, Russian Federation, Ukraine, Cuba, Vanuatu, Iran, Syria, Turkey, Afghanistan and the United States.
Deposit and Withdrawal
FXCM offers a broad range of methods for both deposits and withdrawals. Withdrawal via credit/debit cards are free, but bank transfers can be costly.
FXCM supports a wide range of payment providers making it easy to deposit and withdraw from your brokerage account.
FXCM Deposit Options
There is no deposit fee at FXCM and credit and debit card deposits are often available immediately.
FXCM offers the following deposit and withdrawal options:
Debit/Credit Card
EFT/Bank Wire
Skrill
Neteller
Klarna
RAPID
FXCM does not charge fees for credit card withdrawals, but bank wires can cost as much as $40. However, if you are in the UK and you open a GBP account you can use the BACS withdrawal method free of charge. Usually, withdrawals are processed by FXCM in 1 to 3 business days.
Customer Support
FXCM provides reliable support to clients via phone, chat and email 24/5.
FXCM Customer Support
FXCM provided strong customer support in our tests, with fast responses to phone, chat and email inquiries. We made multiple inquiries via each medium. Our questions ranged from easy to difficult. We asked questions like 'does FXCM offer crypto to UK clients?' and 'how can I see the rollover fee for my overnight position?' In most cases our questions were answered well but in some cases we were told to email customer support at info@fxcm.com for further information.
Live Chat
When using the chat feature, our inquiries were responded to in less than a minute. Email inquiries were usually replied to within 24 hours. Calls were answered almost immediately.
In the case of chat, one drawback is that you must fill out a form before reaching an agent.
Research
FXCM provides above average research, with materials from both in-house analysts and 3rd party sources.
Market News
FXCM checks all the boxes when it comes to research. Resources range from standard items like the economic calendar to a slew of useful tools for generating trading ideas. Content is updating multiple times daily. Offerings include:
Economic Calendar. Allows clients to easily track economic releases and events.
Market News. The news feed combines FXCMs proprietary analysis with stories from outside sources such as FXStreet and Investing.com.
Market Scanner. Enables users to screen forex and CFDs using technical indicators such as MACD, RSI and the 200 period EMA.
FXCM PLUS. Free for live accounts, this provides trading signals and tools such as the Technical Analyzer, which shows important technical levels on charts.
FXCM Market Talk. A weekly podcast that explores the key drivers affecting the financial markets.
Trading Central. Automated investment analytics and analyst research, built into the Trading Station platform.
Sophisticated traders can also take advantage of four free APIs, each connecting directly to FXCM's trading server: a REST API, FIX API, Java API, and a ForexConnect API. APIs are often used in the development of custom algorithmic trading systems.
We judged the quality and volume of research materials to be above average for the industry.
Education
FXCM excels in the area of education. Most CFD brokers have materials that cater to beginners, but FXCM genuinely caters to both novice and advanced traders.
Educational Resources at FXCM
FXCM offers a wide variety of educational resources, which include:
A free demo trading account.
A downloadable guide to forex for new traders.
In depth guides, covering topics such as how to develop a strategy.
SMS Trade Alerts to help identify potential trading opportunities.
Daily webinars during the week covering market sentiment and highlights for a variety of markets.
A rich library of educational articles.
Webinars are archived and cover topics related to trading platforms as well as advanced material such as Best Practices for Creating an Algo Trading System.
In a section labeled 'insights' FXCM provides a range of in-depth articles covering themes related to the global economy, trading strategies, technical indicators and a glossary.
As with the research materials, we concluded that the volume and quality of educational materials at FXCM are above average for the industry.
Platform and Tools
FXCM shines in the area of its platform offerings, with advanced functionality suited to systematic traders. The flagship Trading Station platform is available via both desktop and web and clients can also use a range of 3rd party platforms.
The trading platform is the interface that allows users to enter orders, read charts and analyze the markets. Needless to say this is a crucial part of a traders toolkit. FXCM offers an exceptional range of trading platforms, which include:
Trading Station: FXCM's flagship platform, available for web, desktop and mobile.
NinjaTrader: a platform that enables developers to build integrated indicators, drawing tools and automated strategies.
MetaTrader 4: a popular platform for trading and analyzing forex and CFDs, which has the capability to automate analytical and trading processes.
ZuluTrade: a leading social and copy trading platform.
In our tests, we focused on the proprietary Trading Station platform for web, desktop and mobile.
Web
Trading Station Web Platform
Trading Station web is well designed, customizable and relatively easy to navigate. Popular features such as watchlists, alerts, 1-click trading and trading from the chart are all available.
FXCM's news feed and economic calendar are built into the platform. A customised trading analytics feature helps you better understand and improve your performance. Security could be improved however, as the platform lacks 2-step authentication.
Trading Station Web has a better than average range of available order types, which include:
Market Orders.
Limit Orders.
Stop Loss Orders.
Trailing Stop Orders.
OCO (One cancels the other) Orders.
Time conditions can also be applied to orders, including:
Good-til-date (GTD).
Good-til-canceled (GTC).
Immediate or cancel (IOC).
Fill or kill (FOK).
Charting on the platform is robust, with over 50 available technical indicators, conveniently organized by category, for example classic oscillators and volume indicators.
The platform is also available in multiple languages, to cater to FXCMs global client base.
Trading Station Web Platform Languages
English | Japanese | Greek | French | Chinese | German | Spanish | Italian
Desktop
Trading Station Desktop
Trading Station Desktop has all the features of the web platform and goes beyond it with a range of advanced functionality. It exceeds the scope of most proprietary broker platforms in that it offers trade automation and strategy development tools, with backtesting and optimization capabilities.
Advanced indicators are also integrated into the desktop platform, which include:
Real Volume: FXCM's Real Volume indicator is pre-loaded on Trading Station and provides market sentiment insight using FXCM's large client base. Market sentiment reflects the overall attitude of traders to a financial instrument.
Trader Sentiment: The Speculative Sentiment Index (SSI) shows whether traders are net long or short and to what degree. It is typically used as a contrarian indicator.
One drawback of Trading Station is that it allows a maximum of 20 symbols to be subscribed to at one time. In other words, you can only get quotes, pull up a chart or trade from 20 symbols at a time.
Mobile App
FXCM offers mobile trading via their proprietary Trading Station Mobile app. As alternatives, traders can also use the MetaTrader 4 mobile app and the ZuluTrade mobile app for copy trading.
Trading Station Mobile is available for both iOS and Android. The app can be used in English, Spanish, Italian, and French.
Trading Station Mobile App: Rates, Order Entry and Research Panels
Trading Station Mobile is well designed and easy to navigate. It provides an above average range of order types, including market orders, limit orders, stop loss orders, trailing stop orders. Time in force conditions such as GTC (Good 'Til Canceled), IOC (Immediate-Or-Cancel) and FOK (Fill Or Kill) are also available.
Charts are well designed and offer robust functionality, with 59 technical indicators and a broad range of drawing tools, chart types and time frames.
Price alerts are available via the Trading Station app, allowing users to easily stay on top of key moves in the market. Security features could be better, as Trading Station Mobile does not offer 2-step authentication or biometric login.
Order Execution
FXCM is always the counterparty to client trades. FXCM either executes trades internally or offsets them externally to a liquidity provider. Liquidity providers are often banks and large financial institutions. Prices come directly from a number of different liquidity providers and the FXCM matching algorithm displays the best bid and offer prices available at any given time.
FXCM UK is based at 20 Gresham Street, 4th Floor, London EC2V 7JE, United Kingdom.
---
Yes, FXCM is regulated by the U.K. Financial Conduct Authority (FCA), the Australian Securities and Investments Commission (ASIC), the Cyprus Securities and Exchange Commission (CySEC) and the Financial Sector Conduct Authority (FSCA) of South Africa.
---
How does FXCM make money?
FXCM makes money mainly through spreads, commissions and swaps on certain asset classes.
---
How do I deposit funds in an FXCM account?
Funds can be deposited via debit/credit card, ETF/bank wire, Skrill, Neteller, Klarna, and RAPID.
---
What is the minimum deposit for FXCM?
The minimum deposit is $300 in Europe and $50 in non-EU countries.
---
How do I withdraw money from FXCM?
Withdrawals can be made using credit/debit card, electronic wallet or bank transfer.
---
How long does it take to withdraw money from an account at FXCM?
It usually takes FXCM 1-3 days to process withdrawals. For bank wires there may be additional time for the funds to be visible in your account due to the processing time of the bank.
---
What is the maximum leverage at FXCM?
In the UK the leverage is limited to up to 30:1 as per regulations for standard accounts and up to 400:1 for professional accounts.
---
How can I open an account with FXCM?
An account can be opened online via the FXCM website in under 10 minutes.
---
What platforms does FXCM offer?
FXCM offers 4 platforms: Trading Station, MetaTrader 4 (MT4), NinjaTrader and ZuluTrade.
---
FXCM is owned by Jefferies Financial Group Inc., an American financial services company based in New York City.
---
No, FXCM is a market maker/dealing desk broker.
---
What are the withdrawal fees at FXCM?
Withdrawal via credit/debit cards are free, but bank transfers can cost as much as $40.
---
Does FXCM offer MetaTrader?
Yes, MetaTrader 4 is available to clients.
---
Is FXCM good for beginners?
With above average educational offerings and solid customer service, we judged that FXCM is a good choice for beginners.
---
See FXCM Full Information
Broker General Information
Trading Features
Other Details
| | |
| --- | --- |
| | United Kingdom |
| | 1999 |
| | FCA (United Kingdom), ASIC (Australia), FSP (New Zealand) |
| | No |
| | 200+ |
| | Dealing Desk, Market Maker |
| | MT4, Trading Station, NinjaTrader, Zulutrade |
| | United States, Russian Federation, Belgium, Turkey, Japan, Burkina Faso, Burundi, Colombia, Congo, Cote d'Ivoire, Cuba, Cyprus, Jordan, Kenya, North Korea, South Korea, Kuwait, Guinea-Bissau, Liberia, Mali, Mexico, India, New Zealand, Niger, Iceland, Peru, Qatar, Iran, Greece, Guinea, Afghanistan, Guam, Senegal, Timor-Leste, Cook Islands, Tunisia, Northern Mariana Islands, Somalia, Puerto Rico, Togo, Brazil, Syria, Palestine, Ukraine, Central African Republic, Saudi Arabia, Lebanon, Vanuatu, Singapore, Virgin Islands, British, Kiribati, Libya, Philippines, South Sudan, Sudan, United Arab Emirates, Egypt, Zimbabwe, Samoa, Bahrain, Belarus, Benin |
| | English, Spanish, German, French, Arabic, Chinese, Italian, Greek |
| | $300 |
| | 1:30 (FCA), 1:30 (ASIC) |
| | Wire Transfer, Credit Card, Skrill, Neteller |
| | Wire Transfer, Credit Card, Skrill, Neteller |
| | Currencies, Commodities, Indices, Stocks, Crypto |
| | Yes |
| | Yes |
| | Yes |
| | No |
Trade With A Regulated Broker