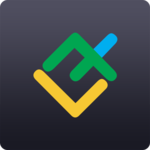 FX Empire sticks to a strict review standards.
Learn how we make money
and
our review methodology.
LiteForex Main Features
| | |
| --- | --- |
| | CySEC (Cyprus) |
| | English, Spanish, Russian, Portuguese, Indonesian, Malaysian |
| | Crypto, Currencies, CFDs, Indices, Stocks |
| | $50 |
| | 1:30 (CySEC) |
| | ECN |
Check if...
LiteForex accepts clients from your country:
LiteForex is a global forex and CFD broker located in the Marshall Islands. It offers forex, stock, indices, commodities and cryptocurrencies for trading on its platforms. With 13 years experience in the brokerage industry, LiteForex is an established ECN broker.
LiteForex began operations in 2008 and has since grown into a global broker with offices across the globe. The Head office is in Marshall Islands where it operates the global brokerage services, while the European brokerage service is controlled from the Cypriot office. Today, LiteForex has offices in Iran, Indonesia, Vietnam, Nigeria, Nicaragua, India, Kyrgyzstan and Philippines. The EU office operates from Limassol, Cyprus.
LiteForex offers currencies, stocks, commodities, indices and cryptocurrencies. LiteForex claims to have an ECN brokerage model, in addition to its regular market-making model. As a result, the brand offers low spreads and charges commissions on certain trades. Trades are executed instantly without requotes.
LiteForex boasts of 300 new accounts everyday and 500,000 clients from all over the world. The website is available in 15 languages.
Some of the features of trading with LiteForex are:
The brokerage is regulated in certain jurisdictions.
LiteForex is an established and experienced broker with over 13 years in the brokerage business.
Several country offices are available to allow for a more localized reach.
Social trading is available.
Multiple payment options, which includes 6 cryptocurrencies.
LiteForex Video Review
---
Review sections
---
Investor Protection & Regulations
"LiteForex EU is authorized and regulated by CySEC. The international arm is regulated in the Marshall Islands. The brand protects investors by providing a secure trading environment, belonging to ICF and segregation of clients' funds from broker funds."
LiteForex Investments Ltd is registered in Marshall Islands with the registration number 63888. It is also regulated in the Marshall Islands. The office is located in Majuro, Marshall Islands. The global brand (www.liteforex.com) is controlled from this office.
LiteForex (Europe) Ltd is a Cyprus Investment Firm registered in Cyprus with the registration number HE230122. The office is in Limassol, Cyprus. It is regulated by the Cyprus Securities and Exchange Commission (CySEC). The license number is 093/08. The European brokerage arm (www.liteforex.eu) is operated from this Cypriot office.
LiteForex protects clients' funds by keeping it in segregated bank accounts. It cannot be spent by the broker for any reason. This is done so that if anything happens to the broker, the investors' funds will still be available for refunds.
LiteForex EU is a member of the Investor's Compensation Fund (ICF). The ICF will pay retail investors compensation if LiteForex becomes insolvent.
LiteForex has secured its entire trading environment with a Secured Socket Layer (SSL) issued by Comodo, a reputable cybersecurity firm. This ensures that all data is encrypted during transmission over the internet.
Tradable Products
"LiteForex offers the following assets for trading: 56 currency pairs, 17 Crypto assets, 4 Metals, 2 Oil assets, 11indices and CFDs from NASDAQ and NYSC. "
The following instruments are available for trading on LiteForex:
| | |
| --- | --- |
| Instrument Class | Number of Instruments |
| Currencies | 56 |
| Oil | 2 |
| Indices and Stock CFDs | 11 |
| Cryptocurrencies | 17 |
| Metals | 4 |
*The above list was obtained from the broker's site and is correct at the time of writing. Liteforex reserves the right to make changes to the Assets list at any time without notice.
Account Opening
"The ECN and Classic accounts are available. The ECN account offers lower spreads from 0.1 pips and commissions are charged. But the Classic account is commission free and gives access to the MT5 platform, where spreads float from 1.8 pips."
LiteForex provides 2 account types for it clients. For all account types: $50 is the minimum opening balance, 100,000 is the lot size and the minimum lot is 0.01. Social trading is also available for all account holders. A maximum leverage of 1:500 is obtainable for international clients while the European clients get a maximum of 1:30. The types of accounts are:
ECN Account: The floating spread starts from 0.1 pips. The commission is from $5 per lot. Only the MT4 trading platform is available to account holders. Interest rate of 2.5% is paid on traders' surplus funds.
Classic Account: The floating spread starts from 1.8 pips. No commissions are charged and the broker charges are embedded in the spread. Both the MT4 and MT5 trading platforms are available to account holders. No interest is paid on traders' surplus funds.
Islamic Account: This account is designed for Muslim faithfuls who are prohibited from receiving interests by Sharia Law. This account is swap free and also do not receive interest on surplus funds.
Demo Account: This is a practice account designed for strategy testing and platform familiarization. There is no risk as the trading is done with unlimited virtual funds. The trader determines how much virtual money he needs and continues to top up the account without limits.
To open a new account, click on "Registration" found on the top right hand corner of every webpage on the website. Then the one-page form below displays.
Fill the form and click "Register." Immediately the account is opened and you are logged into the online Social trading platform. You can also register using facebook or Google account. If you filled a phone number, you will only verify the number with a code sent to the phone after which the account is automatically opened.
After installation, you are prompted to choose the broker server for connection.
Then, the user creates a new demo or real MT5 account and trading can commence. If you choose the MT4 platform, the procedure is the same for downloads and installation. After installing the MT4 platform, you will be prompted to choose a server. Since ECN account holders can only trade on the MT4 platform, the servers are available.
Select the appropriate server, login with the login details and trading can commence. New accounts can also be created from the MT4 and MT5 platforms.
LiteForex does not accept traders USA, Israel and Japan.
Deposit & Withdrawals Options
"Credit/debit card, Bank wire transfer, local bank transfer, e-payment platforms as well as Cryptocurrencies are payments options accepted by LiteForex. Fees depend on the payment method used."
The following payment methods are available to LiteForex clients:
Credit/Debit Card: LiteForex accepts major credit and debit cards. The minimum transaction amount is $10. There are no deposit fees. For withdrawals, the minimum amount is $1.01 and a withdrawal fee of 3.5% is charged. Card deposits are instantly processed.
Bank Wire Transfers: The minimum transaction amount is $100. There are no commissions. It takes 3-7 days for the complete processing of bank wire transfers.
Local Transfer: This is available in areas where LiteForex has representatives. Local transfers and Cash deposits into the local bank are accepted. Withdrawals are also transferred to the clients' local bank account. There are no extra charges and all transactions are done in the local currency.
E-Payment Gateways: The accepted channels are: Skrill, Neteller, Perfect Money and The Qiwi, Yandex.Dengi. There are no deposit charges and the minimum transaction amount is $10. The withdrawal commission depends on the ePayment provider chosen. The commissions are: Perfect Money; 1.99%, Skrill; 1%, Neteller; 2%, Qiwi; 4% + 1RUB, WebMoney; 5%.
Cryptocurrencies: The accepted cryptocurrencies are Bitcoin, Litecoin, Monero, Ethereum, Bitcoin Cash and Bitcoin Gold. There are no deposit commissions and the minimum deposit is $10. For withdrawals, the commissions are as follows: Bitcoin; 0.5%, Ethereum; 0.9%, Litecoin; 0.9%, Monero; 0.9%, Bitcoin Cash and Bitcoin Gold; 0.9%. The minimum withdrawal amount is $1 except for Bitcoin which is 0.00051000 BTC.
Web & Desktop Trading Platforms
"Three trading platforms are available. They are the MT4, MT5 and the Social trading platform. The MT4 and MT5 are available as desktop and mobile applications."
The trading platforms provided are as follows:
MT4 Trading Platform: This is the most popular trading platform among forex/CFD traders. It has a variety of tools for trading and analysis. Its features can be extended with several plugins and apps. LiteForex provides the downloadable desktop version and the mobile versions of this platform.
MT5 Trading Platform: The MT5 is designed by the same company (MetaQuotes Software Corp.) to succeed the MT4. It comes with all the features of the MT4 but in improved and expanded forms. LiteForex provides the desktop and mobile versions of the MT5.
The MT4 and MT5:
These two platforms were developed by MetaQuotes Software. The MT5 is to replace the MT4 and so, it is an improvement on the existing platform. Both of them have similar features.
Here are some of the features:
• Both platforms have the same simple and user friendly interface with customizable windows. Real time quotes are shown on the market watch and on the charts.
The MT4 and the MT5 platforms support the use of Expert Advisors to automate forex trading.
The platforms give access to the MQL5 market where traders can buy or sell trading tools like EAs, forex signals, Indicators, etc.
The MT4/MT5 has advanced order management and risk management features. The MT4 has 4 pending orders while the MT5 has 6 pending orders.
The MT4 features 9 timeframes while the MT5 has 21 timeframes.
The MT4 has 30 inbuilt indicators while the MT5 has 38. Both support additional custom indicators.
The MT5 has the Depth of Market feature.
The MT5 has the economic calendar inbuilt into the platform.
Forex Social Trading: This is an automated copy-trading system from LiteForex. Social Trading enables a trader to duplicate the best trades of expert traders in order to make profits. The platform is available for all traders and it is web based. No downloads are required.
Mobile Trading Platforms
"The mobile trading platforms are the MT4 and the MT5. They are both available as Android and iOS apps. These apps are loaded with features used for analysis, news, alerts, trading on the go, etc.
The mobile trading platforms available are the MT4 and the MT5 apps. These apps are developed for the Android and iOS mobile operating systems. The apps are downloadable from their respective app stores. The MT5 app is a more fully packed version of the mobile platform. It contains more features, indicators and more asset types. Here is a summary of the features of the MT4/MT5 mobile apps:
The apps are user friendly and easy to use.
Can be used to monitor the markets with live quotes, market news, etc
Sound notifications and alerts.
Inbuilt charts and indicators for technical analysis.
Full order management, order placement and history.
Account management options.
Trading Features
"The MT4 and the MT5 are platforms suitable for all kinds of trading styles and strategies. They have a lot of useful features. Social Trading is designed for copying the trades of expert traders, but it has other features.
LiteForex Social Trading Platform
This platform is mainly designed for social trading so that expert traders can make profits when inexperienced traders copy their strategies and trades. The unskilled traders can trade simply finding an expert and copy his trades. Here are the features of the platform:
Copying Trades: With this platform, you can easily find expert trader using several criteria like; profitability, period of trading, number of followers etc.
Entering trades: This platform provides full order management include risk management features.
Account Management: You can easily fund account, withdraw and view history.
Charting and Technical Analysis: The platform has several tools for analysis including drawing tools, 7 chart styles, about 80 indicators, etc.
Analysis: This is presented by LiteForex on selected instruments. It can be accessed directly on the platform.
Commissions & Spreads
"LiteForex offer low spreads on tradable assets. The benchmark EURUSD spread is as low as 0.1 pips."
The table below shows some of asset symbols and the spread for the ECN Account which offers the lowest spreads:
SYMBOL
TYPICAL SPREAD
SYMBOL
TYPICAL SPREAD
CURRENCIES
METALS
AUDUSD
0.3
XAUUSD
1.1
EURUSD
0.1
XAGUSD
0.2
GBPUSD
0.6
XPDUSD
54.6
NZDUSD
0.4
XPTUSD
13.8
USDCAD
0.1
OIL
USDCHF
0.5
UKBrent
3
USDJPY
0.2
USCrude
3
EURCHF
0.6
GLOBAL INDICES
EURGBP
0.5
IBEX35
60
EURJPY
0.4
SPX
0.4
GBPJPY
0.8
YM
2
USDZAR
46
NQ
3
USDMXN
36
FTSE
3.3
EURZAR
67
FDAX
3.1
USDRUB
144
CAC
2.8
EURRUB
225
SX5E
1.6
USDILS
20
ASX200
4
GBPTRY
186.5
HK50
25
EURSGD
0.9
NI225
2280
EURHKD
18.1
CFD NYSE
INDICES
#AA
0.1
IBEX35
60
#AXP
0.4
SPX
0.4
#BA
1.6
CAC
2.8
#BAC
0.1
SX5E
1.6
#CAT
0.5
ASX200
4
#WMT
0.2
HK50
25
#XOM
0.1
NI225
2280
#BABA
0.9
Cryptocurrency
#V
0.2
BTCUSD
243.8
#LMT
1.9
DSHBTC
1
CFD NASDAQ
DSHUSD
2.4
#AAPL
0.5
EDOUSD
7.8
#CSCO
0.1
XRPUSD
6.9
#FB
0.4
ZECBTC
0.7
#SBUX
0.1
* All data listed above is taken from the Liteforex.com website. It was correct at time of writing this review and is subject to change by broker at any time.
Bonus & Promotions
"Promos and contests are frequently announced but 'Best of the best demo contest' and 'Show your worth contest' are ongoing."
From time to time, LiteForex organizes promos and contest for traders; these are the active contests at the time of writing this review:
Best of the Best Demo Contest: 5 demo account traders with the most profitable trades and least risk management will be declared winners. Price fund is $10,000 to be shared between the 5 winners. The contest comes up every month. A demo trader can win up to $4,000.
Show your worth contest: Traders are to make a short video forecast, review or a lesson using LiteForex's website or platforms. The price is $100 and it is drawn periodically.
Zero Fee: The broker returns your commissions paid on deposits.
Customer Support
"The customer support is available 5 days a week. The support channels are: Live web chat, email, phone and social Media. The support desk is multilingual and in different countries."
The support team works from 9am to 6pm, Monday to Friday while the technical support team works 24/5, Monday to Friday. The following support channels are available:
Instant Web Chat: This is available for General Customer inquiries, Affiliate programs department and financial department. Chat assistants are fast and ready to help.
"Feedback" Form is on the "Contact Us" page of the website. Fill the form and the support team will reply via phone or email.
Email:clients@liteforex.com; trading@liteforex.com. For the LiteForex EU: support@litforex.eu. There are other emails for specific countries: India; india@liteforex.com, Philippines: liteforex.ph@gmail.com, Nigeria: Ibadan@liteforex.com, Vietnam@liteforex.com.
Phone Number: UK; 88007072963, Philippines: +63 956 157 3247, Nicaragua: +50522268544, Nigeria: 08101962515, Vietnam: 02873019986, Indonesia: +628889421400,
Social Media: The following social media channels are available:
Facebook.com/LiteForex
LinkedIn.com/LiteForex-Official
Plus.gogle.com/+LiteForex
Instagram.com/LiteForex
Pinterest.com/LiteForex
Twitter.com/LiteForex
YouTube.com/LiteForexOfficial
Telegram: The LiteForex telegram channel is frequently updated.
The support desk is alert and ready, because when a chat was initiated, a chat support assistant joined the chat within 50 seconds. Emails are replied to in less than 24 hours and answers are informative.
Research
"LiteForex provides the Economic Calendar, VPS, forex calculators and LiteForex analysis provided in partnership with Claws & Horns. These tools assist the trader in making his trading decisions. "
The following research tools are provided:
An Economic Calendar is provided on the Website and on the MT5 platform.
A Virtual private server (VPS) is available from $15 per month to $45 depending on server configurations.
LiteForex Analytics: This is provided daily on the website. The in-house experts provide the analysis on trading instruments.
Analytical Materials from Claws & Horns: This is an in-depth analysis provided by the renowned independent experts, Claws & Horns. They provide reviews, forecasts, trading signals, video reviews and all kinds of quality expert analysis. It is available free of charge to LiteForex clients.
LiteForex also has an app for android and iOS mobile devices. The Claws and Horns analysis is available in the app. The app gives technical analysis, video reviews, Signals, Economic Calendar, Market review and Currency converter.
Fibonacci Calculator and Trader's calculator are also available.
Trader Education
"LiteForex has several articles on forex training designed for a beginner. There is a list and description of expert recommended books for the trader."
The following training materials are provided and are acceptable although by no means definitive:
LiteForex has a library of books recommended for the trader to read. There are over 100 books. Some of them are 'Get Smart, Popular Economics, Attacking currency trend, etc.
There is a comprehensive Forex trading tutorial aimed at beginner traders.
There are several basic articles on Forex trading, and trading indicators.
A glossary defining the meaning of about 220 forex trading related terms is provided.
Trading Experience
"LiteForex is suitable for all levels of trader. It offers trading contests for fun and rewards, copytrading for new traders to learn trading and experienced traders to make commission as trade leaders and two sophisticated platforms for self trading."
LiteForex is an old and experienced broker that has been in operation for over a decade. The brand has expanded its services across the globe. The number of clients participating in the contests is overwhelming. The social trading community is also very active.
The social trading platform is perfect for new traders and expert traders too. New traders can make trades by copying trades while experts can make money from commissions they earn when their trades are copied. The MT4 and MT5 platforms are sophisticated and perfect for all types of traders and all trading styles.
FAQ
Here are some of the "Frequently Asked Questions" about LiteForex:
Where is LiteForex based?
The LiteForex broker firm is based in the Marshall Islands and Cyprus but have offices in other countries too.
How does LiteForex make money?
LiteForex makes money from spreads and commissions.
How do I deposit in LiteForex account?
The payment options accepted are: Bank wire transfers and Local bank transfer. Credit/Debit Cards like Mastercard and VISA are accepted. LiteForex also accept ePayment options like Skrill, Neteller, Perfect Money and Qiwi, Yandex.Dengi. Cryptocurrencies like Bitcoin, Litecoin, Monero, Ethereum, Bitcoin Cash and Bitcoin Gold are accepted.
What is the min. deposit for LiteForex?
The minimum deposit is $50 for all account types.
What is the maximum leverage in LiteForex?
Maximum leverage is 1:500 for international clients while EU clients get a maximum of 1:30.
How do I open an account with LiteForex?
Click the "Registration" button found on the top right hand side of the website.
Does LiteForex use MetaTrader?
Yes, the MT4 and MT5 platforms are provided.
Conclusion
LiteForex is an experienced broker, that has grown through the years to become a global brand. The quality of its brand which operates in the EU and UK is great, with investors' funds fully segregated. The platforms provided are modern, sophisticated and suitable for every trading style. The social trading platform provided is apt for both expert and new traders.
The analysis provided is comprehensive, qualitative and very beneficial to traders as it is quite deeply researched. There are regular contests and promotions to encourage traders and a load of resources for beginner traders. The broker caters for investors as well as traders with around the clock support and access for cryptocurrency trading.
Pros
Cons

Regulated brokerage in the EU and UK.
Localized offering through local offices.
Local offices provide free offline training for beginners.
Website is easy to navigate and customer service is responsive.

International locations are served through an unregulated jurisdiction.
Margin requirement for crypto trading on EU/UK brand is very high (50%).
Generally speaking, there is a level of discrimination in the quality of services offered to EU/UK clients and international clients.
See LiteForex Full Information
Broker General Information
Trading Features
Other Details
| | |
| --- | --- |
| | Cyprus |
| | 2008 |
| | CySEC (Cyprus) |
| | No |
| | 100-200 |
| | ECN |
| | MT4, MT5 |
| | United States, Japan |
| | English, Spanish, Russian, Portuguese, Indonesian, Malaysian |
| | $50 |
| | 1:30 (CySEC) |
| | Wire Transfer, Credit Card, Cryptocurrencies, Skrill, Neteller |
| | Wire Transfer, Credit Card, Cryptocurrencies, Skrill, Neteller |
| | Bitcoin Cash, Ethereum Classic, Bitcoin, Litecoin, Zcash, Ripple, Monero, Dash, Ethereum |
| | No |
| | Yes |
| | Crypto, Currencies, CFDs, Indices, Stocks |
| | No |
| | No |
| | Yes |
| | Yes |
| | No |
| | Yes |
| | No |
Trade With A Regulated Broker