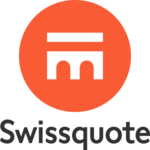 Swissquote Bank Review 2022
Trading involves risks. Products and services of Swissquote are only intended for those permitted to receive them under local law.
Please Note: For this Swissquote Review, we focused on the services provided by Swissquote Bank SA (www.swissquote.com) regulated by the Swiss Financial Market Supervisory Authority (FINMA). We used a Standard Forex Account and the Advanced Trader platform on web, desktop and mobile. Some of the features and services will vary depending on which jurisdiction you open an account in.
The Big Picture
Founded in 1996, Swissquote is a leading bank in online financial services, including forex and CFD brokerage. The Gland, Switzerland based company was founded in 1996 and has been listed on the SIX Swiss Exchange (symbol SQN) since May 2000. Over 400 Forex and CFD instruments are available to trade via their proprietary Advanced Trader platform.
Swissquote Key Takeaways in 2022
We evaluated Swissquote across 9 categories (Trust/Stability, Fees, Tradable Instruments, Account Types, Deposit/Withdrawal, Research, Customer Support, Education, Platform/Tools).

Swissquote excelled in several categories. Within the area of trust it is exceptional, since it is not only widely regulated, but also a bank and a publicly traded company.

areas of trust, platforms, research and education

. Within the Platform category it shines with its own high quality platform as well offering MetaTrader. The Education category is also a winner, with in depth courses and webinars available.

We found room for improvement in fees, with wide spreads in some instruments in the Standard Account. Also, tradable instruments in some areas are limited compared to industry leaders.

Beginners to trading can take advantage of high quality courses and educational webinars.

Advanced traders will like the range of tools available in the Advanced Trader Platform, such as pattern recognition and MAM (Multi-Account-Manager) capabilities.
What Sets Swissquote Apart from Other Brokers?
Swissquote distinguishes itself with its high level of stability and trustworthiness due to being regulated across the globe, publicly traded and a licenced Swiss bank. It also has a wide variety of accounts to cater to different types of traders and a unique proprietary trading platform. Swissquote goes beyond what is normally offered at a forex and CFD broker, by having banking services, Robo-Advisors and tools for professional money managers.
Who is Swissquote for?
Swissquote is well suited to affluent traders who are able to make relatively large deposits for opening accounts, which have minimum deposits ranging from $1,000 to $50,000. This broker can cater well to novice traders with its intuitive platform and extensive educational materials. Advanced traders can take advantage of more competitive spreads in the Premium, Prime and Professional accounts. They can also make use of the sophisticated features available within Advanced Trader and MetaTrader platforms such as strategy backtesting, automation and fund management tools.
Swissquote Pros and Cons
Pros
Cons

Extensive regulatory oversight.
Great research and news resources.
Strong educational resources.
Choice of platforms.
High levels of available leverage (1:100).
Depositor protection scheme up to CHF 100'000 in the event of bankruptcy proceedings.

High minimum deposit to open an account ($1,000).
Standard Account spreads are not very competitive.
Only one withdrawal method (bank wire).

Trading involves risks. Products and services of Swissquote are only intended for those permitted to receive them under local law.
About the Author
Dan Blystone began his career in the trading industry in 1998. He worked as an arb clerk on the floor of the Chicago Mercantile Exchange (CME), flashing orders into the currency futures pits.
How Do We Rate?
Understanding a broker's strengths and weaknesses is crucial when you come to trade forex and CFDs. FX Empire's proprietary rating system was developed for exactly this purpose. Our reviewers' knowledge and expertise put into action in order to point you to the most suitable brokers. More than 200 individual variables have been analyzed to help you choose your broker wisely. The chart below details all the categories that we evaluate and rate.
Visit our methodology page to learn more about our review and rating process.
Swissquote Bank Main Features
| | |
| --- | --- |
| | FCA (United Kingdom), FINMA (Switzerland), CSSF (Luxembourg) |
| | English, Spanish, German, French, Arabic, Russian, Chinese, Czech, Italian |
| | Currencies, Commodities, Indices, Stocks, Bonds, Futures, Options |
| | $1000 |
| | 1:30 (FCA), 1:100 (FINMA), 1:30 (CSSF) |
| | Bank, Dealing Desk, Market Maker, No dealing desk |
Check if...
Swissquote Bank accepts clients from your country:
Trading involves risks. Products and services of Swissquote are only intended for those permitted to receive them under local law.
Swissquote Bank Full Review
Trust
Swissquote has a very strong profile in the area of trust. Entities of Swissquote are regulated in multiple regions of the globe. In addition, Swissquote is a bank and is listed on the SIX Swiss Exchange.
Swissquote on the FINMA register of authorized companies.
In our trust category, we place most importance on how a broker is regulated. So let's dive in and take a look at how the different entities of Swissquote across the globe are regulated and how this impacts you as a trader. We rate regulators on a scale of 1 to 3, with 1 reflecting the highest level of trust.
Why is it important to know where your broker subsidiary (entity) is regulated?
Different regulators provide different levels of protection. For example, Swissquote clients in the United Kingdom benefit from the oversight of the FCA. The FCA requires that clients have negative balance protection, which means that they cannot lose more than their deposit. Client funds must be held in segregated accounts, which are protected in the event of a broker going bankrupt.
In addition, when trading with a broker authorised by the FCA, client funds are also protected by the Financial Services Compensation Scheme (FSCS). The FSCS protects investments of up to £85,000 if a firm becomes insolvent. However, not all regulators offer a compensation scheme.
The case of Swissquote is different from most brokers because Swiss law requires that all clients, regardless of which entity they are trading with or where they live, are insured up to CHF 100,000 in the event of insolvency.
In the table below we break down the mandated protections and benefits by entity, regulator and region.
| | | | | | | | |
| --- | --- | --- | --- | --- | --- | --- | --- |
| Country/Region | United Kingdom | Switzerland and Global | Luxembourg | Asia | Dubai | Singapore | Malta |
| Regulation | FCA | FINMA | CSSF | SFC | DFSA | MAS | MFSA |
| | Yes | Yes | Yes | Yes | Yes | Yes | Yes |
| Negative Balance Protection | Yes | No | No | No | No | Yes | Yes |
| | FSCS up to £85,000 | SBVg up to CHF 100,000 | No | No | No | No | |
| | 1:30 | 1:100 | 1:30 | 1:20 | 1:50 | 1:20 | 1:30 |
Stability and Transparency
In our tests for the Trust category we also cover factors relating to stability and transparency. Here, we focus on how long the broker has been in business, the size of the company and how transparent they are in terms of information being readily available.
Founded in 1996, Swissquote has a substantial operating history. It is also among the larger companies offering CFD brokerage with over 900 employees, according to the company website. Headquartered in Gland, Switzerland, Swissquote also has offices in Zürich, Bern, London, Luxembourg, Malta, Dubai, Singapore and Hong Kong.
Swissquote is also a publicly traded company, listed on the SIX Swiss Exchange (symbol: SQN). As a publicly traded company, Swissquote must disclose financial reports, allowing for greater insight into the stability of the company.
In our research, Swissquote showed an adequate level of transparency in areas such as their regulatory status, fees and general background information. Most information and materials were easy to find on the website. Regulatory status is covered on the About Us section. Forex fees can be found under the Pricing page. The User Agreement (General Terms and Conditions) document can be found on the Documents and Forms page.
To conclude, Swissquote can be regarded as having a high level of trustworthiness and stability due to the following factors:
Being regulated by multiple top-tier agencies.
Being a licensed Swiss bank and member of the Swiss Bankers Association.
Having a lengthy operating history.
Being a publicly traded company.
Being generally transparent in their practices.
Fees
Spreads at Swissquote range from average to rather wide in some assets such as indices. Overnight financing costs are standard for the industry and we found no hidden expenses that might surprise traders.
Swissquote earns money mainly from spreads (the gap between the bid and offer prices of an asset). Spreads using a Standard Account are not very competitive but there are three other account types with progressively more competitive spreads. These accounts come with higher minimum account balance requirements.
Trading Fees
Trading fees at Swissquote consist of spreads and overnight financing fees (also called swap or rollover fees). For CFDs on stocks, commissions are also charged.
Spreads at Swissquote
Spreads at Swissquote are variable, meaning that they fluctuate slightly. The size of the spread depends on the level of liquidity in the market. Liquidity describes the extent to which an instrument can be bought and sold quickly and without moving the market. Tighter spreads are typically seen when there is greater liquidity in the market.
We tested the spreads at Swissquote across different asset classes using a Standard Account and the Advanced Trader platform. The test was done at 8AM GMT and at 4PM GMT on February 14th 2022. We made our tests at two different times to allow greater perspective. 8AM GMT is the London open, when there is a great deal of liquidity in the forex market and therefore tighter spreads in currency pairs. 4PM GMT is during the New York forex trading session and after the open of the New York stock exchange.
| | | |
| --- | --- | --- |
| Instrument | Spread AM | Spread PM |
| EUR/USD | 1.5 | 1.5 |
| GBP/JPY | 4.1 | 3.9 |
| Gold | 0.5 | 0.5 |
| WTI Oil | 0.07 | 0.07 |
| Apple | n/a | |
| Tesla | n/a | |
| Dow Jones 30 | 7 | 7.1 |
| Dax 40 | 4.9 | 4.9 |
Commissions on Stock CFDs
Commissions are broken down by the country that the stock originates from and account type as follows:
| | | | | |
| --- | --- | --- | --- | --- |
| Stock market countries | Standard Account | Premium Account | Prime Account | Margin Requirements |
| United States | 0.15% | 0.12% | 0.09% | From 20% |
| Switzerland | 0.15% | 0.12% | 0.09% | From 20% |
| Germany | 0.15% | 0.12% | 0.09% | From 20% |
| United Kingdom | 0.15% | 0.12% | 0.09% | From 20% |
| France | 0.15% | 0.12% | 0.09% | From 20% |
Swap Fees
Swap fees (the cost of holding a position overnight) were average at Swissquote.
In the table below you can see the Swap Long (the cost/credit of holding a buy position overnight) and the Swap Short (the cost/credit of holding a sell position overnight) for one full sized contract. A full sized contract is 100,000 units of the base currency (the first currency quoted in the pair).
| | | |
| --- | --- | --- |
| Instrument | Swap Long | Swap Short |
| EUR/USD | Charge of $3.62 | Credit of $0.43 |
| GBP/JPY | Charge of $0.01 | Charge of $3.23 |
We recorded the data on February 14th 2021.
Non-Trading Fees
Swissquote does not charge any deposit, withdrawal or account closing fees. There is an inactivity fee of 10 units of your local currency per month if you have no open positions and have not been trading during a period of 6 months or more. This fee is fairly standard for the industry.
Are Fees at Swissquote Competitive?
Spreads in Standard Account are not highly competitive. However, the Premium, Prime and Professional account types offer tighter spreads. Overnight financing fees are average. Overall Swissquote keeps non trading fees to a minimum, with the inactivity fee being the only one to look out for.
Platforms and Tools
Swissquote offers its proprietary Advanced Trader platform via web, desktop and mobile. This is a well developed and intuitive platform that makes a good starting point for beginners. MetaTrader 4 and 5 are also available via web, desktop and mobile.
Swissquote Platforms
Swissquote's Advanced Trader Platform is feature-rich as well as user friendly and intuitive. The popular MetaTrader 4 and 5 platforms are also available to round out the offering with their capabilities in strategy backtesting and automated trading.
The Advanced Trader Platform
Web Platform
The Advanced Trader Web Platform
The Advanced Trader web platform has within a simple interface key features such as personalised watchlists, an account overview, powerful charting. Individual layout Drag & drop and resize any tab to rearrange the layout to match your personal trading style. Create your personal layout Customise the look and configuration to suit your personal trading style. For now, you can save one layout (we're working on enabling multiple saved layouts). Create different reports to have an overview of your transactions.
TradingView Charts
TradingView charts built into the platform have an impressive range of indicators, drawing tools, chart types and time frames. For viewing multiple charts at once there are a variety of convenient preset layouts that you can choose from with a single click. There is a comparison feature that allows you to overlay one instrument over another, for example if you wanted to compare the price behavior of Bitcoin and Ethereum. TradingView features:
103 technical indicators, ranging from Aroon to Zig Zag.
65 drawing tools, including advanced Fibonacci, Gann and Elliott Wave tools.
11 chart types, from the popular Japanese Candlesticks to Point and Figure.
15 time frames, ranging from 1 second to 12 months.
Order Types
Order Entry Window
The Advanced Trader platform has a wide variety of order types, ranging from basic orders to contingent and conditional orders. These include:
Market Order. This order type is used to open or close trades at the current market price.
Limit Order. Limit orders are used to enter or exit the market at a specific price.
Stop Loss Order. Here you can specify the price at which a position will be closed if the market moves adversely.
Trailing Stop Order. This type of stop loss order follows market price as it moves in your favour. It remains at a set distance from the current price, allowing you to lock in profits.
OCO (One-Cancels-the-Other) Order. This combines two orders placed at the same time with the stipulation that if one order executes, then the other order is automatically

cancelled

.
If-Done Order. A two-step order where the second step cannot be executed until the conditions of the first order are met.
The user experience with the Advanced Trader web platform is smooth, with an uncluttered, easy to navigate interface. With popular features such as 1-click trading and the availability of advanced order types like trailing stops, the platform can cater to traders with different levels of experience.
Desktop Platform
Advanced Trader Desktop Platform
The Advanced Trader desktop platform also has advanced order capabilities, robust charting and a customizable layout. The desktop platform has some advanced features that are not available in the web platform. These include an automatic pattern detection tool, market news from Dow Jones and Multi Account Manager (MAM) capabilities.
Mobile App
The Advanced Trader app provides access to multiple markets, a wide range of order types, advanced charting tools and educational materials.
Advanced Trader Mobile App
The Advanced Trader mobile app is available for iOS and Android devices. It has an intuitive interface and has many of the same great features as the web platform. Key features of the app are:
Customizable watchlist.
Advanced order types including trailing stops, OCO orders and if-done orders.
News from Dow Jones.
A built in economic calendar.
An education section with links to webinars which can be viewed within the app.
The charting within the app has 11 time frames and 6 different chart types available, but left room for improvement in that it has no technical indicators or drawing tools.
The app is available in Spanish, German, French, English, Italian, Russian, Arabic and Chinese.
MetaTrader 4
MetaTrader 4 Desktop Platform
MetaTrader is a powerful platform with impressive features but the interface appears dated in comparison with the Advanced Trader Platform. What distinguishes MetaTrader is its ability to perform strategy backtesting and automated trading.
Key Features
The platform provides popular features such as:
Alerts. This feature allows traders to be updated when an instrument reaches a specific price level. Alerts can be delivered via audio, an email, or a push notification to a mobile device.
Watchlists. Traders can set up a list of their favorite instruments and follow live quotes in a panel called Market Watch.
One-click trading. This feature allows traders to execute orders with a single click and no secondary confirmation. Being able to place a trade with a single click saves time and is especially useful for short term traders.
Trading from the chart. MT4 also allows users the convenience of trading directly from the chart.
Order Types
MetaTrader also delivers when it comes to the range of available order types and its charting functionality. The following order types are available:
Market Order. This is an order to buy or sell an instrument at the current best available price.
Limit Order. This is an order to buy or sell an instrument at a specified price or better.
Stop Loss Order. This is an order to buy or sell an instrument that is triggered when price reaches a specified level.
Trailing Stop Order. This is a stop loss order that can be set at a defined percentage or dollar amount away from an instrument's current market price. It is used to secure profits when you are in a winning trade, while not having to exit the position.
Charting
Charting features are robust. MetaTrader 4 offers:
30 technical indicators. These include classic trend indicators, volume indicators and oscillators.
23 analytical objects. These include lines, channels, Gann and Fibonacci tools.
9 time frames Each instrument can be displayed in nine time frames, from one minute to one month.
3 chart types. Traders can choose between Bar Charts, Japanese Candlestick Charts and Line Charts.
Advanced Features
MetaTrader is also popular due to its copy trading and automated trading features.
Trading Signals. Signals in MetaTrader 4 allow users to automatically copy the activity of other traders in real time.
Automated trading. MetaTrader 4 allows users to develop, test and apply Expert Advisors (EAs). EAs are programs that monitor and trade markets using algorithms. They find opportunities according to set parameters and then either create a notification or automatically open a trade.
To conclude, the MetaTrader 4 desktop platform is one of the most feature-rich and popular trading platforms in the world. It does not have the best design and it does require some time and effort to learn, but that is typical of advanced platforms.
Order Execution
Swissquote executes all forex and CFD transactions as the client's counterparty and not as a broker or agent. To hedge its risk, Swissquote relies on third party intermediaries, counterparties and liquidity providers (see more details on the forex and CFD execution policy at Swissquote here).
Tradable Instruments
Swissquote offers a good range of tradable instruments ranging from forex, to commodities, indices and stock CFDs. Forex options are also available.
Swissquote Tradable Instruments
CFDs (Contract for Differences) are financial derivative products that allow traders to speculate in various markets without owning the underlying assets. Tradable instruments at Swissquote include the following assets:
80 Currency Pairs. A currency pair combines two different currencies, with the value of one currency quoted against the other. For example EUR/USD, which reflects the value of the euro measured in dollars.
45 Forex Options. Enabling traders to capitalise on or hedge against moves in the currency market.
11 Index CFDs. An index is a basket of trading instruments that is used to gauge a market sector, stocks within an exchange or the economy of a country.
300 Global Stock CFDs. A stock is a security that represents partial ownership of a corporation. Keep in mind that when trading stock CFDs you are speculating on the price of a stock without actually taking ownership of the underlying company.
5 Commodity CFDs. Commodities are raw products, such as gold and oil.
3 Treasury CFDs. Swissquote offers the Forward Long Gilt, Forward US. T-Bond and Forward Bund.
Below is a sampling of instruments across the various asset classes.
| | |
| --- | --- |
| Forex | Forex Options |
| EUR/USD | NZD/JPY | USD/MXN | GBP/USD | CHF/SEK | EUR/JPY |
| | |
| --- | --- |
| Commodity CFDs | Treasury CFDs |
| Crude Oil | Gasoline | Copper | US T-Bond | British Long Gilt | German Bund |
| | |
| --- | --- |
| Index CFDs | Stock CFDs |
| China 50 | Germany 40 | US 30 | Amazon | Telsa | Deutsche Telekom |
Disclaimer: CFDs are complex instruments and come with a high risk of losing money rapidly due to leverage.
In the area of forex Swissquote is relatively strong compared to the industry average, but in commodities the range of available instruments is narrow. Overall, Swissquote offers a good range of trading instruments and goes beyond what is normally offered by providing trading in forex options and treasury CFDs.
Customer Support
Swissquote offers client support via chat, phone and email. The quality of support is good but the hours of availability are limited in comparison to some leading brokers.
Swissquote Chat Support
Live chat is available from 8:00 to 18:00 CET from Monday to Friday. Via chat we received responses very quickly, within a matter of seconds. Phone support is available from 8:00 to 22:00 CET from Monday to Friday. Responses were slower by phone, taking several minutes of being on hold to reach an operator. Responses via email took about 1 business day.
We tested support with a variety of questions. These ranged from the basic, for example 'do you charge an inactivity fee?' to more difficult questions such as 'what is an STP broker?'. Operators were generally helpful and knowledgeable, with a good understanding of the trading industry.
For clients placing forex, CFD and cryptocurrency orders, there is a forex dealing desk which is available continuously from 23:00 Sunday to 23:00 Friday CET.
Customer Support Languages
German | French | English |Italian | Spanish | Arabic | Russian | Czech | Simplified Chinese | Traditional Chinese
Deposit and Withdrawal
Swissquote offers deposits via credit card and bank wire, while withdrawals can only be made via bank wire. While deposit and withdrawal methods are limited, processing times are faster than the industry average.
When opening an account with Swissquote, clients receive a Swiss IBAN containing their account number. An IBAN number has the advantage that it is something required for SWIFT-payments and it is also an international account number
Deposits
| | | |
| --- | --- | --- |
| Deposit Method | Commission | |
| Bank Wire | 0% | up to 2 hours |
| Credit Card (Mastercard and Visa) | 0% | up to 2 hours |
Withdrawals
| | | |
| --- | --- | --- |
| | Commission | |
| Bank Wire | 0% | 1 business day |
Withdrawal payments are executed the same day that the request is made.
Account Opening
The opening process for a Standard Account at Swissquote is fully digital and can be completed via the swissquote.com website within about 20 minutes. Swissquote offers 4 account types catering to different trader profiles: Standard, Premium, Prime and Professional.
Swissquote Account Application
The application process includes the following questions:
Choose between individual and corporate accounts.
Name.
Marital Status.
Date of birth.
Legal Address.
Phone.
Email.
Employment status.
Planned investment Amount.
What is the source of the money in the Swissquote account to be opened?
Use of Account (trading, savings etc.).
The available base currencies (the currency in which your account is denominated) at Swissquote are: EUR USD JPY GBP CHF CAD AUD TRY PLN SEK NOK SGD XGD HUF CZK.
Several different account types are available: Standard, Premium, Prime and Professional. We break down the key features in the table below:
| | | | | |
| --- | --- | --- | --- | --- |
| Feature | Standard Account | Premium Account | Prime Account | |
| Forex Spreads | From 1.7 Pips | From 1.4 Pips | From 1.1 Pips | |
| | 0.15% | 0.12% | 0.09% | |
| | $1,000 | $10,000 | $50,000 | Volume Based |
| | 1:100 | 1:100 | 1:100 | Custom |
Leverage
One of the reasons that traders are attracted to the forex and CFD markets is the high degree of available leverage. Leverage is the use of borrowed funds to increase the size of your trading positions beyond what would be possible using only the cash in your account.
The default leverage at the Swissquote Bank SA entity (swissquote.com) is 1:100. This means that with an account of $1,000 you can control up to $100,000 worth of positions in the market. Leverage is often described as a 'double-edged sword' as it can hurt you as much as it helps you. Traders must remember that it can amplify both their profits and their losses.
Islamic Accounts
Swissquote offers a swap free Islamic account that adheres to the principles of Sharia law.
Demo Accounts
Swissquote offers demo accounts for both the Advanced Trader platform and MetaTrader 4 and 5. This is especially important for beginners as it enables them to practice their strategies and get comfortable with the trading platform without risking any real money.
The demo account features live quotes and simulates live market conditions in assets such as forex and CFDs on commodities, indices and stocks. Once you have got up to speed on a demo account, you can easily switch over to a live account.
Supported Countries
Swissquote accepts clients from the majority of countries globally. Like most CFD brokers, they do not accept clients from the United States or from FATF (Financial Action Task Force) blacklisted countries North Korea and Iran.
Research
Swissquote provides high quality news and research by in-house analysts. Fresh reports and videos are published on a daily basis.
Research Materials on the Swissquote website
The daily 'Morning News' report covers a topic of the day, such as a particular stock and then goes into covering international markets broken down by region (US,Europe and Asia).
To compliment the morning news report there is a daily video news report, covering geopolitical themes and major economic news stories. Some chart coverage and technical themes are included also. The segments are fairly in depthin-depth at ten minutes long and well written and produced.
Education
Swissquote has impressive educational offerings which are made up of detailed courses, live webinars and downloadable ebooks.
Education Center on the Swissquote Website
Swissquote has invested in their education section, with resources catering to both beginners and advanced traders. Here are the key educational tools available:
Courses. These are aimed at beginners. The course 'Trade the right way' which has 8 short videos covering topics such as order types and options. Their 'Master Forex' course has 23 videos and goes into subjects like managing risk and trading with charts.
Webinars. These cater to intermediate and advanced traders and are available in multiple languages from English to Arabic. Presented by trading industry experts, they cover specific markets, products and advanced platform tools.
Ebooks. Swissquote has 16 ebooks available for download with titles such as 'Introduction to Forex Options' and 'How to trade with Japanese candlesticks'.
The Bottom Line
Swissquote offers an industry leading level of trustworthiness and an impressive proprietary platform. Educational and research materials are also first class. The Standard Account does not offer very tight spreads, but other account types are more competitive in this area. Swissquote has done a good job of keeping fees to a minimum and overall customer service was of a high standard, despite not having 24/7 availability.
With an intuitive platform, good educational materials and reliable customer service, Swissquote is a broker that can cater well to beginners. Swissquote may also appeal to trading professionals with features such as algorithmic trading and MAM (Multi-Account-Manager) accounts.
FAQ
Where is Swissquote based?
Swissquote is based in Gland, Switzerland.
---
Swissquote is regulated across multiple regions, a licensed Swiss bank and a publicly traded company. We judge Swissquote to be among the safest forex and CFD brokers.
---
How does Swissquote make money?
Swissquote makes money from the bid/offer spread, commissions, overnight financing fees and miscellaneous account related fees.
---
Is Swissquote good for beginners?
The Advanced Trader platform is intuitive and user firnedly. Swissquote also has good educational materials and reliable customer service. For there reasons we judget that Swissquote is a good broker for beginners.
---
How do I deposit on a Swissquote account?
Deposits can be made by credit card (Visa or Mastercard) or by bank wire.
---
What is the minimum deposit for Swissquote?
The minimum amount required to open a forex account is 1'000 USD or equivalent in another currency.
---
How do I withdraw money from Swissquote?
Withdrawals can be made by bank wire.
---
How long does it take to withdraw money from Swissquote's account?
---
What is the max leverage in Swissquote?
For UK and EU clients the default maximum leverage is 1:30. For clients with the Swiss FINMA regulated entity (swissquote.com) the default maximum leverage is 1:100
.
---
How do I open an account with Swissquote?
An account can be opened online via the company website.
---
What platforms does Swissquote offer?
Swissquote offers their proprietary Advanced Trader platform and MetaTrader 4 and 5.
---
Does Swissquote offer a demo account?
Yes, Swissquote offers demo accounts for both the Advanced Trader and MetaTrader platforms.
---

Trading involves risks. Products and services of Swissquote are only intended for those permitted to receive them under local law.
See Swissquote Bank Full Information
Broker General Information
Trading Features
Other Details
| | |
| --- | --- |
| | Switzerland |
| | 1996 |
| | FCA (United Kingdom), FINMA (Switzerland), CSSF (Luxembourg) |
| | Yes |
| | 200+ |
| | Bank, Dealing Desk, Market Maker, No dealing desk |
| | MT4, MT5, Advanced Trader |
| | United States, Russian Federation, Turkey, Japan, Tunisia, Uruguay, Syria, Lebanon, Singapore, Malta, Algeria, Hong Kong, Canada, Morocco, Iran |
| | English, Spanish, German, French, Arabic, Russian, Chinese, Czech, Italian |
| | $1000 |
| | 1:30 (FCA), 1:100 (FINMA), 1:30 (CSSF) |
| | Wire Transfer, Credit Card, Cryptocurrencies |
| | Wire Transfer |
| | Bitcoin Cash, Ethereum Classic, 0x, Bitcoin, Augur, Cardano, Dogecoin, Litecoin, Ripple, Stellar, EOS, Ethereum, Polkadot, Chainlink, Tezos |
| | Currencies, Commodities, Indices, Stocks, Bonds, Futures, Options |
| | Yes |
| | No |
| | Yes |
| | No |
Trade With A Regulated Broker