Brokers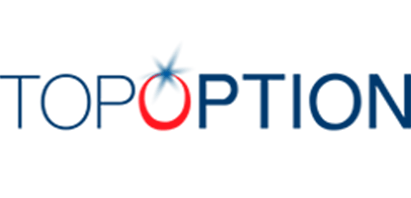 TopOption video review:
Owned by Safecap Investments Ltd, a financial services provider that is regulated by Cyprus Securities Exchange Commission (CySEC), TopOption is one of the latest binary options brokers that have ventured into the competitive world of binary options brokerage. Backed by strict technological security protocols, TopOption aims to offer their clients a secured and regulated trading environment for binary options trading.
FX Empire's Awards Received:
| | |
| --- | --- |
| TopOption – Best International Broker 2015 | TopOption – Best Customer Support 2015 |
Trading Platforms
For the conveniences of their clients, TopOption provide two types of trading platforms for their clients. The main trading platform is web based which requires no software download for it to function.
The second type of platform is a mobile trading platform which allow traders to trade from anywhere with internet access on their mobile devices.
Both these platforms are not only simple to use but efficient as well. Regardless of whether you are a novice or seasoned trader, you won't find yourself stumbling around the navigation interface looking for the various functionalities of the trading platform as all the button are clearly self explanatory.
Unique Features
In addition to being simple to use, ToopOption's trading platform also offers some unique features which are normally not found on other trading platforms. These features include:
The History Graph Feature
The Rollover Feature
The Sell Option Feature
The Trading Confirmation Feature
Types of Trades
At TopOption, traders have a choice of five types of trades that they can make with binary options.
With the 60 seconds trade, a trading transaction is completed in just one minute. This type of trade is ideal for those who wish to get a return within a couple of minutes.
This is by far the most popular types of trades that the majority of the traders are engaged in. Simple and yet exciting, trades can be completed with just three simple steps.
With the One Touch Binary Options, traders can easily profit with payouts as high as 500% if their predictions turn out to be correct.
By using Option builder, traders can take control of some of their trading aspects. Option Builder allows traders to determine their own risk ratio by letting them modify the percentage returns of the trade expiry outcome.
The ProOption trade is an entirely new thing in binary options trading. So far, only TopOption offers this type of trades to traders. Here, traders to select two assets and face them off in a trade.
Trading Accounts
There are three types of trading account at TopOption with each having their own set of benefits and bonuses for traders. The types of trading accounts include:
Starter Account (Minimum Deposit of $100)
Pro Account (Minimum Deposit of $1000)
VIP Account (Minimum Deposit of $5000)
Payout Ratios
Depending on the types of trades, the payout ratio at TopOption can go as high as 500%. However, the average ratio is around 85%.
Asset Index
One thing which traders at TopOption will never run out of is the number of instruments which they can trade in. With an extensive list of 180 various instruments, TopOption has the market well covered. Below is the list of assets which are available at TopOption.
Commodities

Currencies

Indices/Futures

Stocks

COFFEE

CORN

GOLD

GOLD VS OIL

GOLD VS SILVER

GOLD/EUR

PLATINUM

SILVER

SUGAR

WHEAT

AUD/CHF

AUD/NZD

AUD/USD

EUR/AUD

EUR/CAD

EUR/CHF

EUR/GBP

EUR/JPY

EUR/RUB

EUR/USD

GBP/CHF

GBP/USD

NZD/JPY

NZD/USD

USD/CAD

USD/SGD

USD/TRY

USD/ZAR

ASX

ASX FUTURE

BOMBAY SE

DAX

DAX FUTURE

DOW

DUBAI

FTSE 100

FTSE FUTURE

IBEX

IBEX FUTURE

JAKARTA SE

KL FUTURE

MICEX10

NASDAQ

NASDAQ FUTURE

NIFTY

NIKKEI 225

RTS

RTS FUTURE

S&P 500

S&P FUTURE

SMI

SSE180

STRAITS TIMES

TEL AVIV 25

TOPIX

AMAZON

ANZ BANK

APPLE

APPLE VS AMAZON

APPLE VS GOOGLE

ARABIAN PIPES COMPANY

AXIS BANK

BANCO SANTANDER

BARCLAYS

BHP BILLITON

BHP BILLITON

BHP-AU

BIDU

BNP PARIBAS

BOVESPA-F

BP

BRITISH AMERICAN

CATERPILLAR

CITIGROUP

CITIGROUP VS AIG

COCA COLA

CTC MEDIA

DANONE SA

DELL

DEUTCHE TELECOM

DISNEY

EBAY

FAZ-SFORT BANKS

FIAT

FRANCE TELECOM

GAZPROM

GENERAL MOTORS

GOLDMAN SACHS

GOOGLE

GOOGLE VS BIDU

GROUPON

HSBC HOLDINGS

IBEX

IBM

JP MORGAN CHASE

LAS VEGAS SANDS

LINKEDIN

LOUIS VUITTON

LUKOIL

MASTERCARD

MCDONALD'S

NETFLIX

PETROBRAS

PETROCHINA

PFIZER

PLATINUM

PUBLICIS GROUPE

RIO TINTO

RIO-AS

RTS

S.BANK INDIA

SAB MILLER

SAUDI ARABIAN REFINERIES

SBERBANK

STARBUCKS

STRAITS TIMES

TATA MOTORS

TATA STEEL

TEL AVIV 25

TESCO

TEVA PHARMA

TOTAL

TOYOTA

UNILEVER

VIVENDI SA

VODAFONE

WYNN RESORTS
Customer Support
Despite being a relatively new operation, TopOption's customer support is commendable. In addition to regular numbers for clients to call for support, TopOption provide not just one toll free number but nine toll free numbers for the following countries:
Australia (+61-1-8002-60171)
Austria (+43-8-0000-5661)
Belgium (+32-8-003-8741)
Cyprus (+357-2-222-2039)
France (+33-8-0510-0671)
Italy (+39-80-096-9112)
Netherlands (+31-80-0020-1492)
Spain (+34-80-030-0355)
UK (+44-80-0170-0124)
Traders can also reach customer support through email or live chats.
Reliability
In terms of reliability, TopOption takes its reputation very seriously. Regulated by CySEC, TopOption is a member of the Cypriot's Investor Compensation Fund. The fund provides insurance coverage of up to €20,000 per client in case TopOption runs in liquidity problems. Apart for this, the company's operational funds are segregated from the clients' trading funds. To prevent the integrity of the trading platform from being compromised by hackers, all internet data are encrypted.
Pros
To summarize, TopOption offers their clients several distinct advantages of dealing with them.
Comprehensive Trading Tools
Convenience of Mobile Trading
Efficient Web Based Trading Platform
Exciting Product Range
Good Educational Center
High Bonuses Of Up To $2500
High Returns
Regulated Broker with Insurance Compensation Fund
Wide Diverse Asset List
Cons
Apart from being a new broker, TopOption exhibited no obvious flaw with their system.
Conclusion
Overall, with all the benefits and features of their trading platform, TopOption is worth a serious consideration as a broker for those who are interested in trading with a regulated broker. At present, Cyprus is the only European Union (EU) member that tightly regulated binary options trading. The majority of the EU countries have yet to fully comply with the MiFID issued by the European Parliament for the harmonization of the EU financial markets