DAX Index Daily Price Forecast – DAX to Open Dovish As Global Equity Markets Have Taken Bearish Tone Today
Multiple factors across major global markets result in all key equity markets taking bearish tone resulting in DAX being influenced by bearish cues from allied markets and dovish local investor sentiment.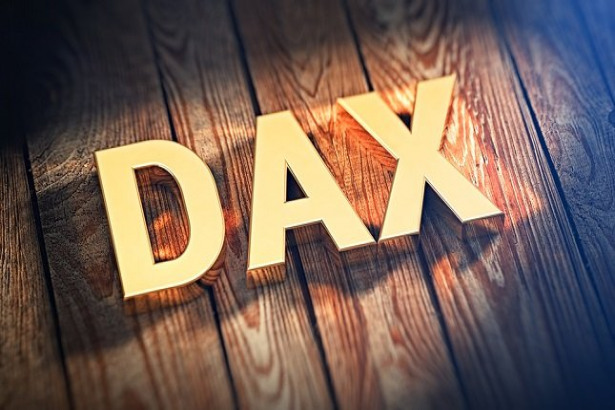 Germany equities were lower at the close on Wednesday, as losses in the Software, Technology and Consumer & Cyclical sectors propelled shares lower. At the close in Frankfurt, the DAX declined 2.21% to hit a new 52-week low, while the MDAX index lost 2.63%, and the TecDAX index fell 4.26%. Declining stocks outnumbered rising ones by 592 to 123 and 59 ended unchanged on the Frankfurt Stock Exchange. The DAX volatility index, which measures the implied volatility of DAX options, was unchanged 0.00% to 16.85. Major European indices and key equity markets across Europe closed dovish yesterday owing to International Monetary Fund reducing global growth outlook citing trade war concerns which then became the main focus of global investors and driving force behind the common currency's momentum against global peers in early Asian market hours today.
Rise in US Bond Yield is Negatively Affecting Global Equity Market Performance
Asian share markets sank in a sea of red on Thursday after Wall Street suffered its worst drubbing in eight months, a conflagration of wealth that could threaten business confidence and investment across the globe. Equity markets are locked in a sharp sell-off, with concern around how far yields will rise, warnings from the IMF about financial stability risks and continued trade tension all driving uncertainty resulting in global market seeing loss of hundreds of billions of dollars in the past 24 hours across key global equity markets. Shanghai Composite shares dropped 4.3% on track for their worst day since February 2016 while Wall Street saw sharpest fall of S&P 500 since February as decline in technology shares over fears of supply demand erased over $850 billion of wealth yesterday. With US Treasury Yields spiking to new highs owing to fed rate hikes, stocks are starting to appear less attractive to investors and fund flow is changing direction from stocks to bonds resulting in dovish sentiment highly prevalent among equity markets.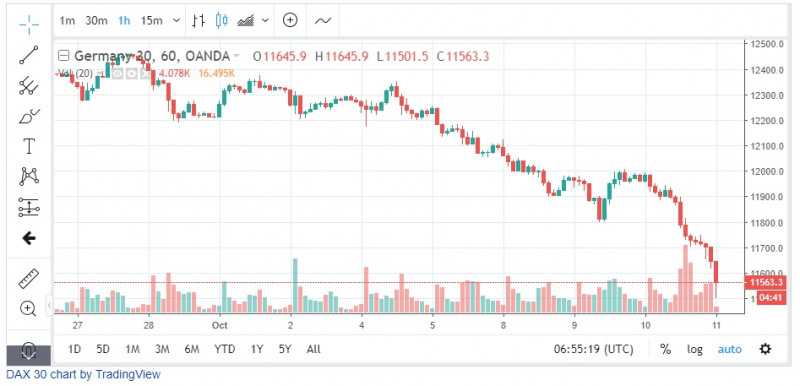 The shift in yields is also sucking funds out of emerging markets, putting particular pressure on the Chinese yuan as Beijing fights a protracted trade battle with the United States. Meanwhile the president of the World Bank said in a speech today that he is very concerned about trade tensions and warned of a "clear" global economic slowdown if tariff threats escalate. The market situation currently paints a grave outlook for global equity markets in short term resulting in a chain reaction of major markets across the globe seeing bearish decline. German DAX futures trading in international market was down by 0.69% ahead of Frankfurt market hours indicating high possibility for German equity market seeing a sharp decline today. DAX could open with gap down move and see steady downtrend movement owing to bearish cues from overseas markets and dovish investor sentiment surrounding global equities.