GBP/USD Daily Forecast – Sterling Hits a 5-Month Low
GBP/USD declined for a fourth straight session on Thursday to hit lows not seen since January. After triggering some downside stops, I think the pair can bounce higher from here, in the session ahead.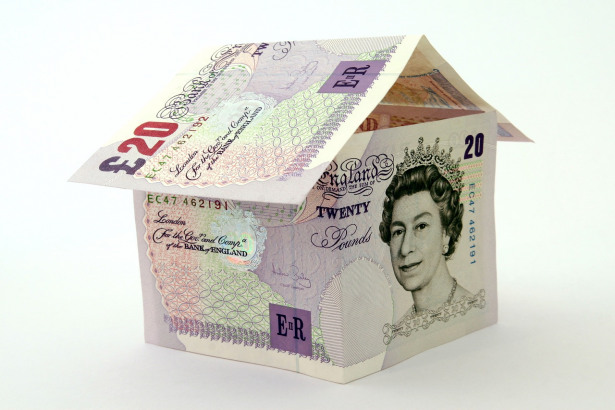 An Important Low for GBP/USD
The British pound has diverged a bit from the major currencies as it is the only one to hit a fresh low against the dollar.
Sterling has also regained the top spot on the weakest major currency for the week list. In fact, it is not just the weakest for the week, but also for the month of May.
Economic Events in the Session Ahead Not Likely to Move Exchange rate
There is some housing data scheduled for release out of the UK in early European trading as well as some mortgage-related data. The items are not likely to have much of an impact on the exchange rate but should provide some further insight into the health of the UK's housing market.
Yesterday, GDP figures were released out of the United States. Growth was reported to increase by an annualized 3.1% versus the prior estimate of 3.2%.
US inflation data is scheduled for release later in the North American session. Although the PCE index has direct implications on US monetary policy, it rarely elicits much of a response in the currency markets.
Technical Analysis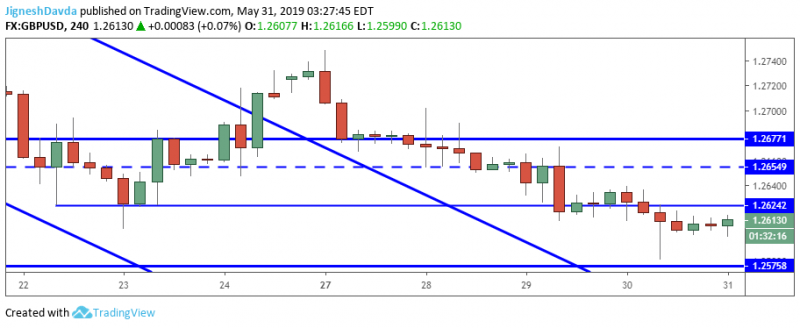 What stands out to me on a 4-hour chart is the large spike that printed after hitting fresh lows yesterday. On the above chart, it's the fifth candle from the right.
A spike often occurs after price action that mimics a stop run.
Frequently with such type of price action, we can see downside momentum subside a bit, which is my base case expectation for the last day of trading of the month.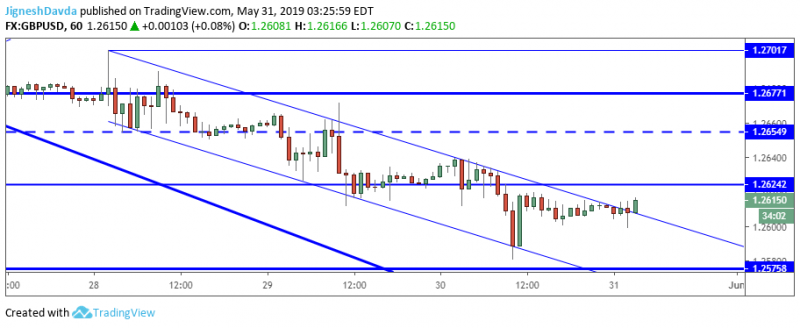 On an hourly chart, GBP/USD looks like it's trying to break above a down trend channel. This could signal a short-term recovery, although I would focus on 1.2624 resistance.
If the overhead resistance level breaks, some major levels that were in play earlier in the week are at 1.2654 and 1.2677.
Bottom Line:
I think GBP/USD will bounce after hitting stops below prior lows in yesterday's session.
I think a break above 1.2624 will lead to a test of 1.2654 resistance.
In a downturn, I'll be watching support at 1.2575 to hold the downside in the session ahead.