Gold Price Forecast – Coronavirus Could Send Gold Above $1700
Published

: Feb 2, 2020, 16:52 UTC
•
2
min read
The 2019-nCoV coronavirus was declared a global emergency when the number infected surpassed that of the 2003 SARS outbreak.
With the death toll doubling every 3-days, the outlook is grim.
For a few weeks now, I advised readers that the January pullback in gold was nothing more than a mid-cycle consolidation. That once it was over, prices would continue their advance into March. As a cycle guy, I never know what "event" will trigger the cycle response. In this case, it looks like the 2019-nCoV coronavirus will send gold to our $1700+ target.
Weekly Recap
I spent much of the week following the coronavirus. On Monday, there were some 2,757 confirmed cases, and health experts compared it to the 2003 SARS outbreak, but with a lower fatality rate (2% vs. 10%).
On Tuesday, the number of confirmed cases jumped to 4,464, a 60% bump, and I thought to myself, "Oh boy, this thing is just getting started." Surprisingly, the US stock market rallied, and precious metals tanked, especially silver. My article citing Tuesday's decline as pre-Fed shenanigans was accurate.
Gold dropped a little further on Wednesday but reversed after the Fed announcement, as expected. Wednesday's low should mark the end of the mid-cycle consolidation.
By Friday, the coronavirus had jumped to 9,925 cases, with over 213 deaths (see graph below). The US markets finally reacted lower.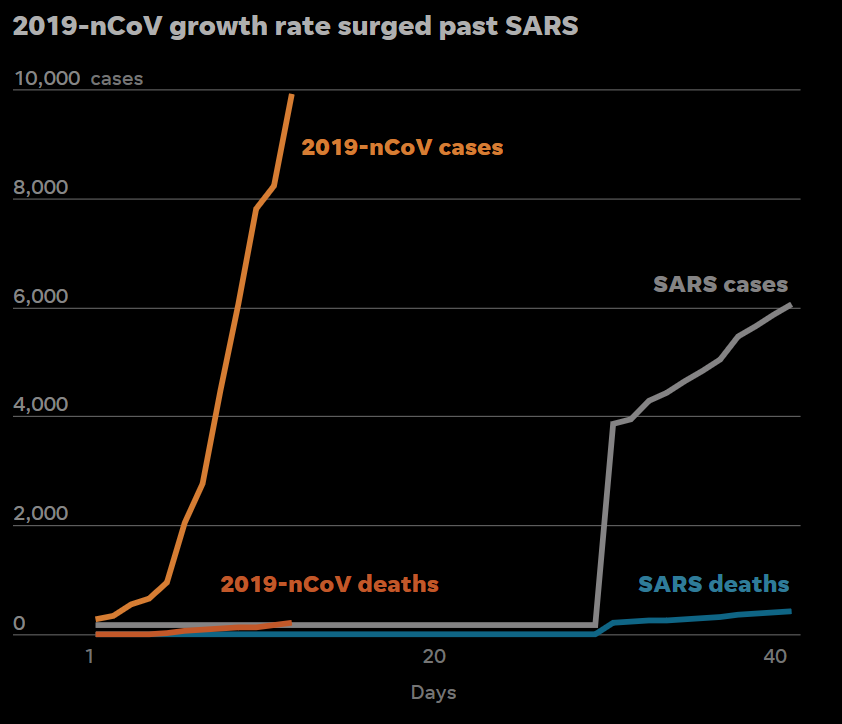 Above Image from the USA Today article: Everything you need to know about coronavirus, the deadly illness alarming the world.
As I write, the contagion has grown to 14,550, with 305 deaths. There's no doubt there will be an economic impact, how great – impossible to say.
The SARS epidemic lasted over 6-months, and this seems much broader. If things continue to escalate, there's speculation they may have to postpone or even cancel the 2020 Olympics set to begin in July.
Gold Chart
Expect increased volatility next week. If gold shoots past $1650, then there is a good chance we see $1780 – $1800 in March.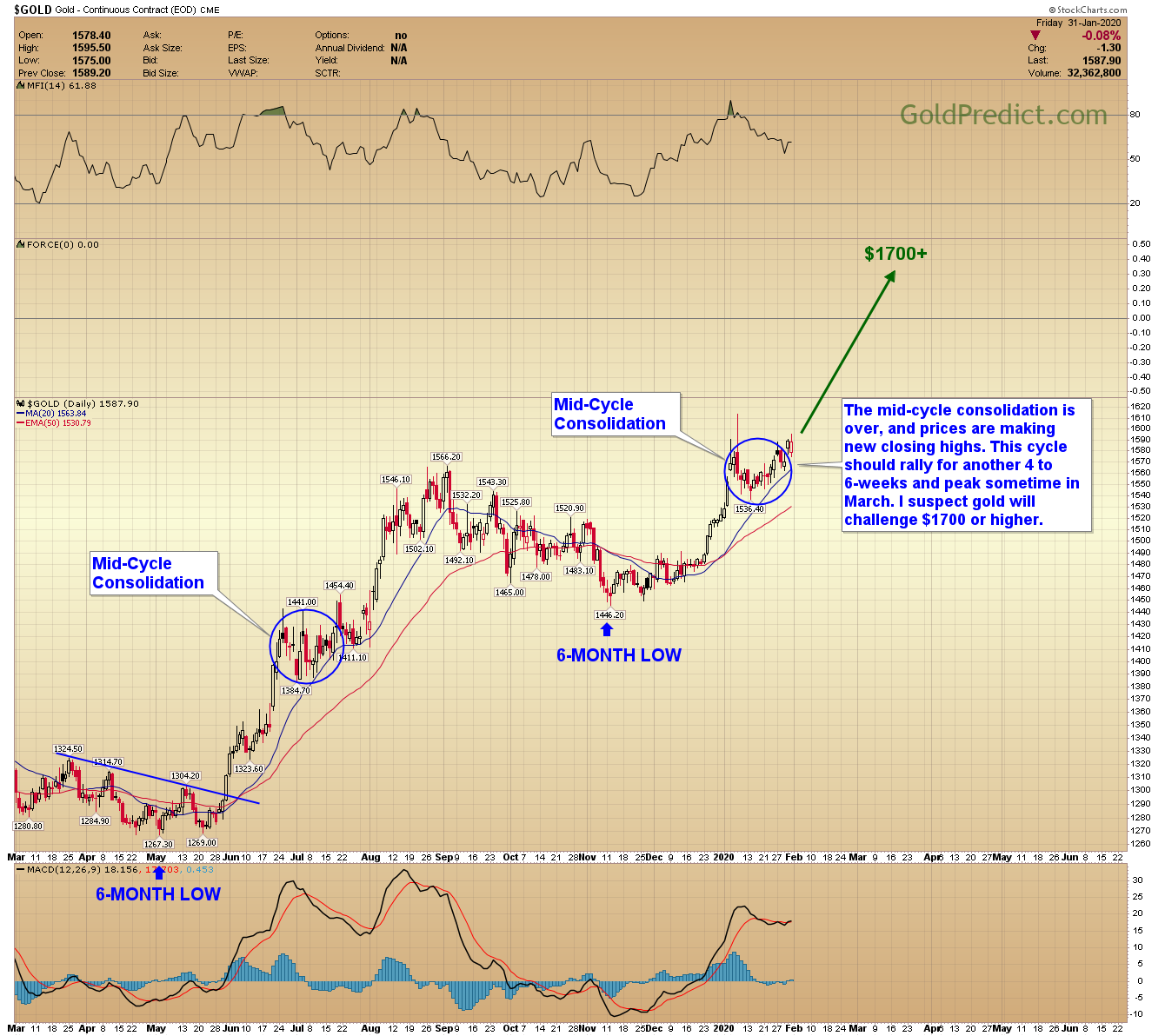 AG Thorson is a registered CMT and expert in technical analysis. He believes we are in the final stages of a global debt super-cycle. For more information, please visit https://goldpredict.com/
Don't miss a thing!
Sign up for a daily update delivered to your inbox
Sponsored Financial Content