Gold Price Futures (GC) Technical Analysis – October 10, 2017 Forecast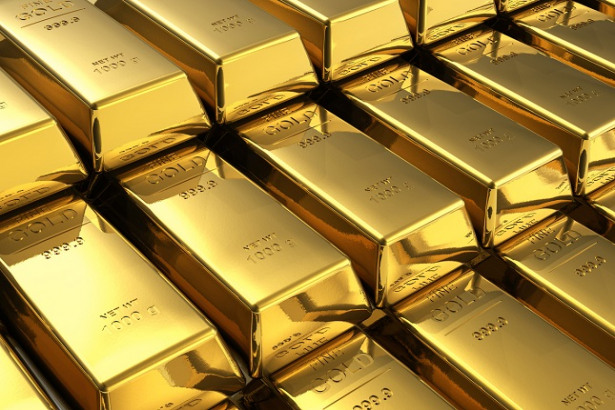 December Comex Gold is trading higher on Tuesday in reaction to geopolitical concerns and a weaker U.S. Dollar. Tensions over North Korea are behind the geopolitical concerns. Lower Treasury yields and a stronger Euro are pressing the Greenback lower, making dollar-denominated gold a more attractive investment.
Oversold technical conditions are also helping to boost gold prices. The market is recovering after recent hawkish comments from Fed officials indicating the central bank plans to raise rates in December.
Short-covering ahead of a number of Fed speakers, the Fed minutes and producer and inflation reports are also helping to underpin the gold market.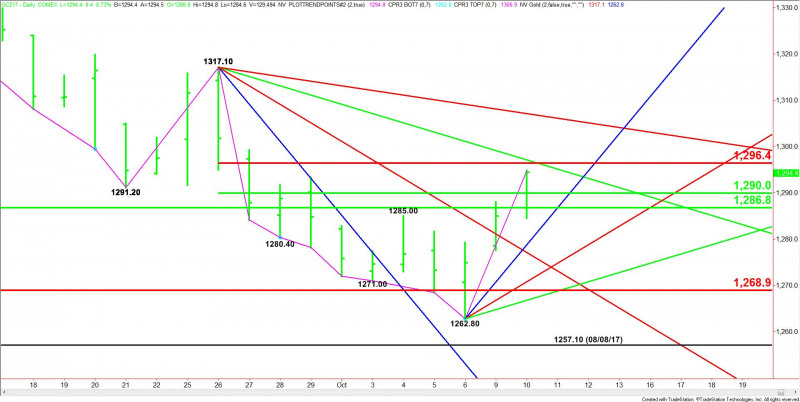 Daily Technical Analysis
The main trend is down according to the daily swing chart, however, momentum has shifted to the upside. The main trend will turn up on a move through $1317.10. The minor trend turned up yesterday when buyers took out $1285.00.
The main range is $1317.10 to $1262.80. Its retracement zone at $1290.00 to $1296.40 is the primary upside target of last Friday's closing price reversal bottom. This chart pattern often leads to a 2 to 3 day rally equal to 50% to 61.8% of the last correction.
With the main trend down and the market testing the retracement zone, we may start to see the emergence of sellers.
Daily Forecast
Based on the current price at $1294.40 and the earlier price action, the direction of the gold market the rest of the session will be determined by trader reaction to the resistance cluster at $1296.40 to $1297.10 and the 50% level at $1290.00.
If the rally continues then look for a drive into $1296.40 to $1297.10. We could see a technical bounce on the first test of this area since the trend is down. Overtaking $1297.10 could trigger an acceleration to the upside.
A break back under $1290.00 will signal the return of sellers. This could lead to a fast break into $1286.80. This is the trigger point for a further break into the uptrending angle at $1278.80.
Upside momentum is strong right now and if it continues then look for buyers to go after $1296.40 to $1297.10. This will be the next key decision area.
If momentum shifts to the downside then look for a break back to at least $1290.00.