Gold Price Prediction – Gold Continues Bull Flag Pattern on Safe-haven Concerns
Short term momentum has turned positive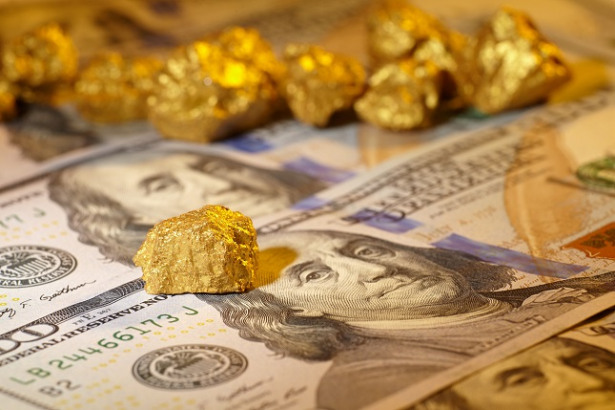 Gold prices rebounded on Thursday following the attacks on two oil tankers in the Gulf of Oman. The Trump administration has concluded that Iran is responsible for attacks Thursday. The White House also said that Iran was attempting to bring tensions to this region, which help buoy safe-haven assets like gold. The rise in the yellow metal came despite a report that showed import prices rose to the slowest levels seen in the past 5-months. US yields fell following softer than expected inflation data, but European yields declined even faster allowing the dollar to gain traction. The rising greenback failed to cap the upside momentum of gold prices.
Technical Analysis
Gold prices moved higher on Monday and are continuing to form a bull flag pattern which is a pause that refreshes higher. Prices bounced on Wednesday near support at the 10-day moving average near 1,328. Additional support is seen near the 50-day moving average at 1,292. Short-term momentum has turned positive as the fast stochastic generated a crossover buy signal. The current reading on the fast stochastic is slightly above 80, which is the overbought trigger level and could foreshadow a correction. Medium term positive momentum continues to decelerate as the MACD (moving average convergence divergence) histogram prints in the black with a declining trajectory which points to consolidation.
The White House announced that it believes that Iran is responsible for attacks on two oil tankers in the Gulf of Oman, according to Secretary of State Mike Pompeo. The incidents sent oil prices higher by slightly more than 2%, reigniting fears of trade disruptions in the Strait of Hormuz, through which over a third of the world's seaborne crude oil is shipped. The incident also buoyed gold prices as trades believe that further tensions between the US and Iran could lead to additional conflicts.