Gold Price Prediction – Gold Rallies on Stronger Inflation Expectations
Gasoline prices are driving inflation which could continue to buoy gold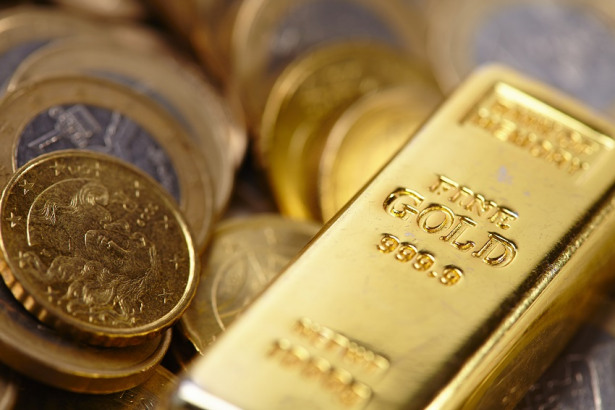 Gold Prices continued to rally rising for a third consecutive trading session. Gold prices benefited from declining US yields despite a stronger than expected US CPI report. With gasoline prices on the rise and inflation likely continuing to move higher, the yellow metal could benefit from rising inflation.
Technical Analysis
Gold prices moved higher rising to resistance near the 50-day moving average at 1,307. A break above this level would lead to a test of the March highs at 1,324. Support on the yellow metal is seen near the 10-day moving average at 1,294. Momentum has turned positive as the MACD (moving average convergence divergence) index generated a crossover buy signal. This occurs as the MACD line (the 12-day moving average minus the 26-day moving average) crosses above the MACD signal line (the 9-day moving average of the MACD line). The MACD histogram is printing in the black with an upward sloping trajectory which points to higher prices and accelerating positive momentum. The fast stochastic continues to rumble higher after recently generating a crossover buy signal which reflects accelerating positive momentum.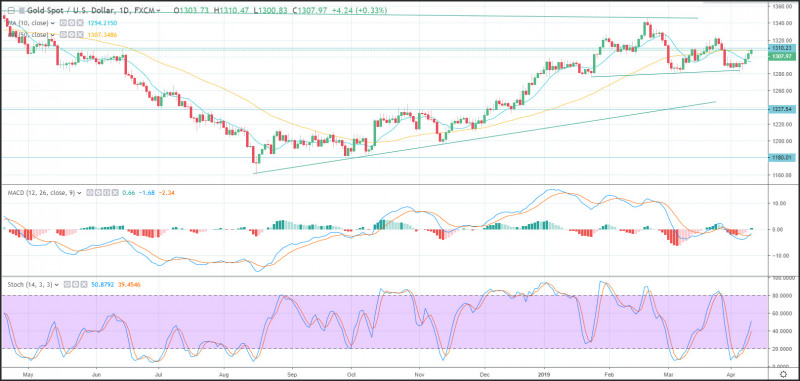 Inflation Ticks Up Lead By Gasoline
Consumer prices increased to a 14-month high in March according to the CPI report from the Labor Department. US CPI increased by 0.4% month over month driven higher by a rise in gasoline, rent, and food. This was the largest increase since January of 2018. With gasoline prices on the rise, April is also likely to experience increasing inflation. This followed a more moderate 0.2% increase in CPI in February.
On a year over year basis, March CPI increased 1.9%. This is slightly less than the Fed's target of 2% year over year inflation. CPI gained 1.5% year over year in February according to the BLS. Expectations had been for CPI to rise by 0.3% in March and increasing 1.8% year over year.