Natural Gas Price Prediction – Gas Consolidates Ahead of Inventory Data
Inventories are expected to rise by 35 Bcf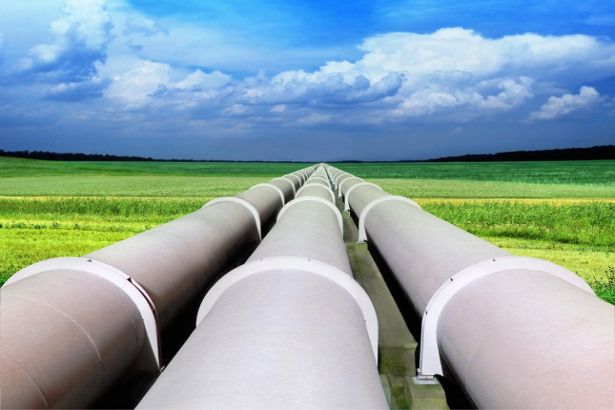 Natural gas prices traded sideways on Wednesday ahead of Thursday's inventory report from the Department of Energy. Expectations are for a 35 Bcf build for this week, compared to last weeks reading which showed a 23 Bcf build. While a winter storm brews in the mid-west, there appears to be little demand due to the warmer than normal weather which has covered most of the United States for the next 2-weeks.
Technical Analysis
Natural gas prices consolidated and continues to trade in a very tight range. Support is seen near the 10-day moving average at 2.686. Resistance is seen near the March highs at 2.90. Momentum has turned positive as the MACD (moving average convergence divergence) index generated a crossover buy signal. This occurs as the MACD line (the 12-day moving average minus the 26-day moving average) crosses above the MACD signal line (the 9-day moving average of the MACD line). The MACD histogram is printing in the black with an upward sloping trajectory which points to higher prices and accelerating positive momentum. The fast stochastic recently generated a crossover buy signal, but the trajectory of the fast stochastic is flattenging which reflects consolidation.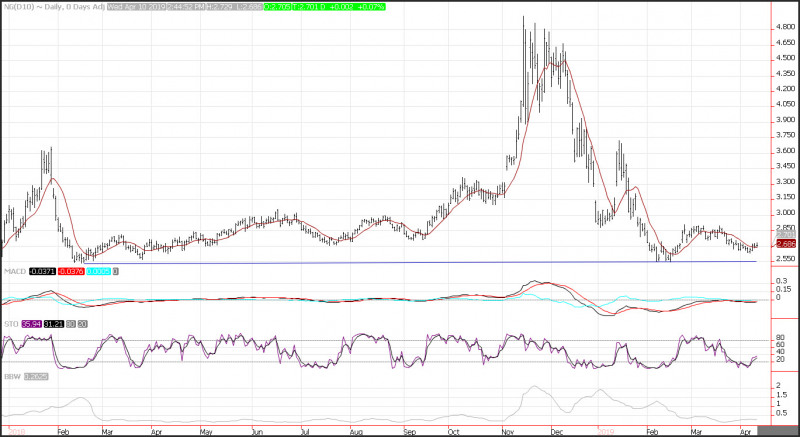 Natural Gas Electricity Capacity Rises
The EIA reports that generating capacity from natural gas-fired combined-cycle plants has grown steadily over time, and in 2018, surpassed coal-fired plants as the technology with the most electricity generating capacity in the United States. As of January 2019, U.S. generating capacity at NGCC power plants totaled 264 gigawatts compared with 243 GW at coal-fired power plants. Total capacity for generating power in the United States across all types of natural gas-fired generating technologies surpassed coal as the primary capacity resource more than 15 years ago. However, different natural gas-fired generating technologies are used differently.