Oil Monthly Forecast – August 2018
The prices have corrected from their highs over the last few weeks and it appears as though the oil market is getting ready to move higher again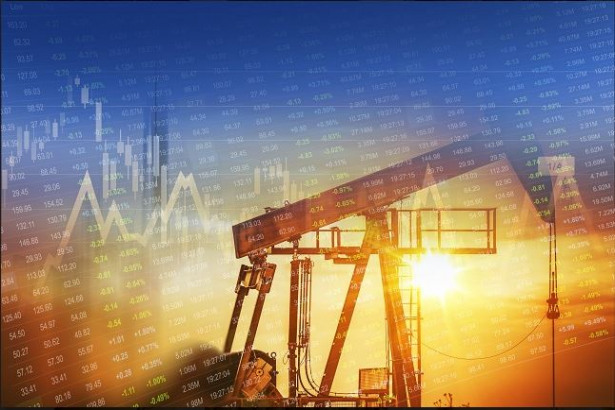 Crude oil market saw range bound movement for majority of month of July'18 post its decline in early trading sessions. The price action for crude oil in month of July can be divided into two half's with first two weeks seeing steady activity above $70/b while last two weeks saw activity below $70/b. A look at daily chart shows that price action for Crude Oil in July was well inside range of $71.65 to $66.88 handles. The first week of July was extremely bullish for Crude oil owing to multiple geo-political events. Analysts predicted that Oil supply disruption in Libya could last longer while supply disruptions in Canada & Venezuela also helped Crude oil bulls gain upper hand. This situation resulted in Libya declaring force majeure on significant amount of oil supply. Increasing output from OPEC also helped with Crude oil price action. Meanwhile Iranian President Hassan Rouhani was lobbying in Europe to salvage JCPOA deal and simultaneously threatening to block Strait of Hormuz which served as a key sea route for Oil shipment from Middle Eastern countries and could greatly affect global supply which helped pair stay near monthly high price levels.
Oil Moves Lower
The second week of July opened with OPEC members expressing their discomfort over US President Donald Trump's tantrums of OPEC controlling and being responsible for rise in Crude oil price level. WTIUSD was trading at $74.20/b around when UAE energy minister Suhail Al Mazrouei mentioned that OPEC has enough capacity to offset output shortfalls while hinting indirectly that it was US actions which resulted in current situation regarding Crude Oil price activity. The next day news hit market that US Secretary of State Mike Pompeo said "The United States may consider granting relief to some countries from economic sanctions that will be imposed on Iran's oil exports in November" which resulted in Crude oil taking a bearish dive testing $70 price handles. Crude Oil price continued to stagnate at mentioned price level as Libya opened 4 export terminals in eastern Oil production heartland. On the other side of globe, US Shale Oil shipments to India hit record high as refiners move to replace supply from Iran and Venezuela.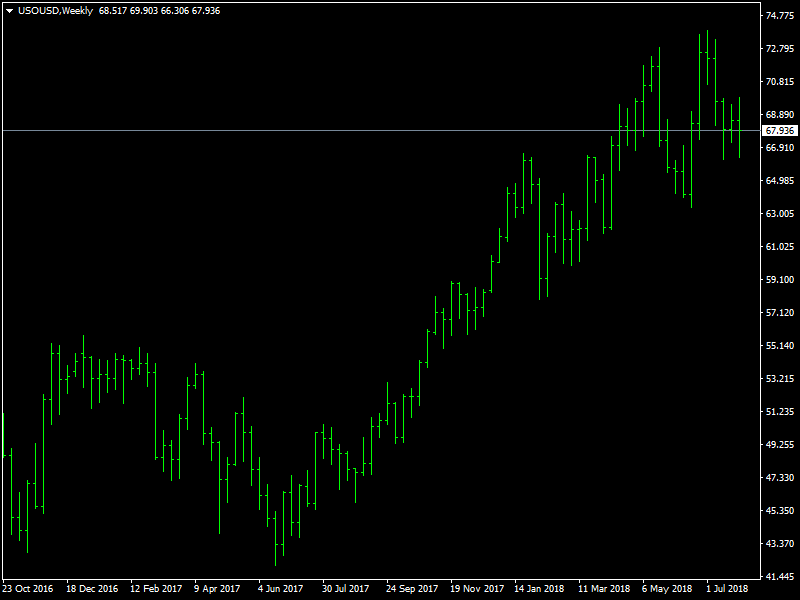 The third and fourth week of July saw price action trapped inside above mentioned price band limits. Russia reported that it restored Oil productivity by 80% in July while blaming that Crude oil price action was triggered by US Tariff related trade war proceedings. In response to same U.S. Treasury Secretary Steven Mnuchin said that "The United States in certain cases will consider waivers for countries that need more time to wind down imports of oil from Iran as it seeks to avoid disrupting global oil markets while re-imposing sanctions against Tehran". US Crude Oil inventory from API & EIA both showed build up of Crude Oil on weekly forecasts. Saudi Arabia predicted exports to decline by 100000 barrels per day in August with Crude oil taking to mixed movement. Crude oil opened flat for the fourth week as worries over production loss was outweighed by concerns that trade dispute would reduce economic growth and hit global energy demand. Crude Oil moved up as tensions between Iran and US escalates and Saudi Arabia suspended Crude oil shipments through red sea shipping lane. Meanwhile US weekly crude stockpile saw decrease in value when compared to readings from previous week. Crude Oil price action faltered of Friday's market hours as investors took to profit booking over gains made earlier that week.
Oil Trying to Find Support
The last two days of July which came in first week of August 2018 saw gold trade near flat in a narrow price range as the week was full of volatility inducing major news release and back to back central bank interest rate decisions across key global economies. Forecast for the pair for coming week remains neutral, however all hope is not lost for Oil bulls, as we still have the potential for supply shocks given some of the geopolitical tensions that have flared in key producers like Venezuela or Iran, and this may be an operative reason for a hold of support this week despite the continued threat of increasing supplies.