US Stock Market Overview – Energy Shares Have Room To Rumble
Materials trade lower driven by declines in gold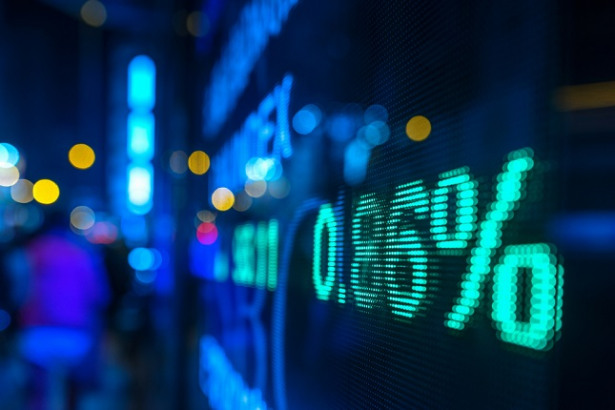 US stocks were mixed on Thursday with the Nasdaq and S&P 500 indices lower and the Dow Industrial Average bucking the trend. Sectors were also mixed. Energy and financials led to the upside, while Materials and discretionaries were the worst performers. The markets seem to be jogging in place waiting for some form of impetus to drive them higher. Apple continued to outperform the broader markets, rising 1.1% and climbing for the 5th consecutive trading day. Jobless claims were slightly worse than expected while import prices rose more than expected. Facebooks Chief product officer Chris Cox, who oversaw Instagram and Whatsapp announced on Thursday that he was leaving the firm.
Material Stocks Trade Down With Gold
Material stocks traded under pressure on Thursday as gold and silver prices tumbled. The rebound in the dollar put downward pressure on gold prices which in turn weighed on gold miners and other material companies. The GDX gold miners ETF was up 7% in March but tumbled 2.7% on Thursday giving back all of the gains made during the week.
Energy Shares Have Additional Upside
Energy shares continued to rally on Thursday, driven by a rise in crude oil prices. Crude oil was buoyed this week by a larger than expected draw in inventories. Energy shares have underperformed crude oil prices in 2019, after reaching a 12-month peak in late 2018.  The integrated oil companies, which are the largest holdings in the XLE ETF, are undervalued versus crude oil.  This is despite robust refiner margins and solid production figures.  With crude oil on the rise and the ratio of the XLE depressed relative to crude oil, one would expect energy shares to continue to outperform and eventually rebound versus crude oil prices.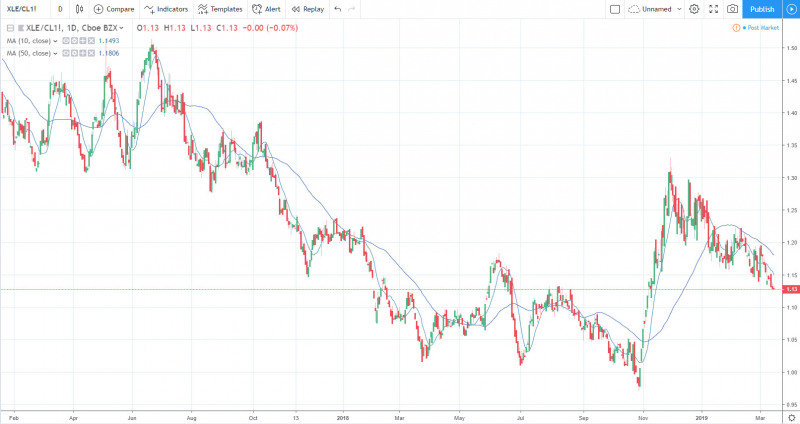 Imports Prices Surprise to the Upside
On the heels of Tuesday's softer than expected Consumer prices index and Wednesday's Wholesale prices, the Labor Department reported hotter than expected import prices. The BLS revealed that import prices rose 0.6% in February buoyed by energy cost and consumer goods.  The rise was the largest gain in import prices since May of 2018. This followed an unrevised figure in January. Expectations had been for import prices to rise by 0.3%, in February.
On a year over year basis, import prices declined by 1.3%. This follows a 1.6% drop in January. Prices of imported energy which includes crude oil increased by 4.7% in February following a robust 7.1% rise in January. Core import prices fell 0.3% in the 12 months through February. Increases in core import prices have been curbed by last year's strength in the dollar. The only other economic release in the US on Thursday was jobless claims which rose 6K to 229K. This compared to expectations that claims would rise by 2K to 225K.