Equities Fall, Huawei Fallout Spreads, No End To Trade Dispute In Sight
The Huawei fallout widens souring sentiment across the globe. Tech is down hard and moving lower.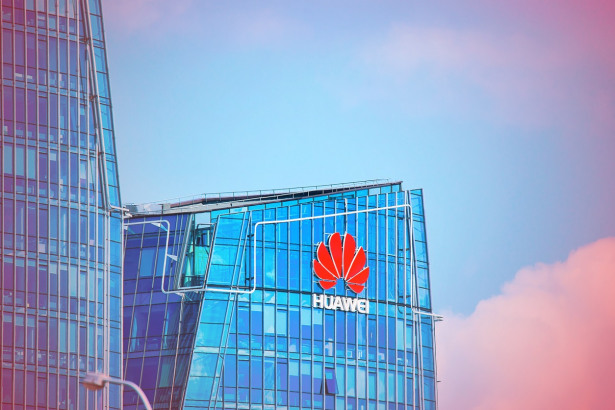 The U.S. Futures Are Lower In Early Monday Trading
The U.S. futures are lower in early Monday trading as the fallout from failed trade-talks widens. The move in futures was led by the tech-heavy NASDAQ which fell more than -1.25% in early Monday trading. The Dow Jones Industrials and S&P 500 were both down about -0.60%. Shares of index leader and market-darling Apple were among the biggest losers and down more than -2.0%. Chips were also hit hard, down an average -2.0%, with Micron Technologies more than -2.0% lower.
The weakness is due to the U.S./China trade dispute and its impact on Huawei. Huawei is accused of spying on the U.S. and on an important Federal Watchlist. U.S. companies like Alphabet, Intel, Qualcomm, and Broadcom will have to get licenses in order to continue doing business with Huawei. Alphabet announced today that it would no longer engage in business that involves the transfer of hardware, software, or technical services with Huawei and effectively shut-down the company's dreams of U.S. 5G dominance.
There is no important economic data today and very little this week. What we do get is fairly important and includes the FOMC minutes and important housing data. Earnings season is just about over but there are still a few important names left to report. This week is filled with retailers including Target and Best Buy.
European Market Lower, Geopolitics Drags On Sentiment
The European markets were moving lower in early Monday trading. The German DAX, French CAC, and UK FTSE 100 were all down more than -1.0% at midday. the DAX was in the lead but losses were broad and led by tech. The EU tech sector was down more than -2.5% on the Huawei fallout and doesn't look like it is going to recover today.
In stock news, shares of Ryanair are moving lower on Monday. The company reported the weakest earnings in four years and blamed it on Brexit, trade, and the 737 crisis. Shares of the stock fell -1.8% on the news. Shares of Deutsche Bank are also moving lower. The move is driven by a news report the bank's executives turned a blind eye to potential criminal activity conducted by entities controlled by Donald Trump and Jared Kushner.
In geopolitics, Theresa May says she will introduce a new bold offer to Parliament in a last-ditch attempt to garner support for her Brexit deal. Investors are not holding their breath in anticipation, May faces substantial opposition. The mood was further soured by President Trump's threat to Iran. He says if Iran moves against the U.S. it will be the "official end" of the country.
China Is In No Rush To Deal
China says it is no rush to resume trade talks despite signs of sluggishness in its economy. The statement was received with mixed response although Chinese and Chinese-centric markets all moved lower. Losses were led by Hong Kong, down nearly -0.60%, while mainland shares were down only -0.40%. The Japanese Nikkie advanced 0.24% on better than expected GDP data while the Korean Kospi closed unchanged. The Australian ASX, however, was able to gain nearly 1.75%. Australia's conservative coalition won a surprise majority and now control Parliament.