Global Stocks Rally as China Calms Investors
Asian equities have been stronger as China has said it wants to avoid a trade war.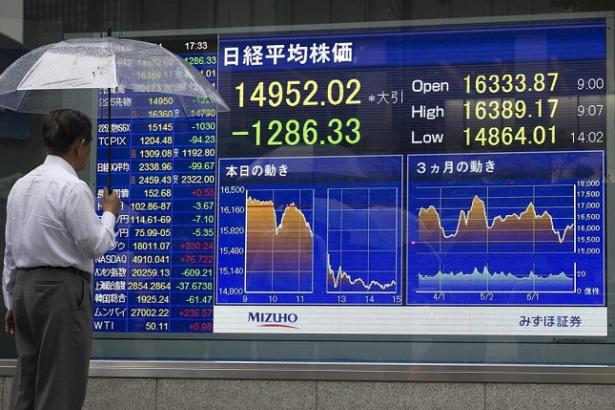 Producer Price Index data will come from the U.S today and impact forex. Wall Street produced gains yesterday, but they were uninspiring.
Wall Street Gains Uninspiring, Asian Markets Advance this Morning
U.S equities gained on Monday, but this was accomplished in a rather unconvincing fashion. The White House continues to stir trouble as President Trump seemingly has a tweet about all subjects. However, China helped eased investor sentiment this morning when the Chinese Premier said the nation desires to avoid trade problems. Asian markets have been strong, and the Hang Seng Index from Hong Kong has advanced well. European equities appear set for a positive day of trading. However, the Americans have proven rather difficult to rely on the past month, and Wall Street will be monitored closely to see if it can produce better results two days in a row.
Fed's Inflation Drum Loud but Unproven, Lackluster Data Expected from the U.S
U.S inflation numbers could cause a storm in forex today and tomorrow. The Producer Price Index will be released this afternoon, and the Consumer Price Index will be issued tomorrow. Interestingly, both outcomes are forecasted to be rather lackluster. While the U.S Federal Reserve has been banging on their inflation drum the past year, the proof has not exactly been in the pudding. A weak result via the inflation data could spur on strength for the Euro and Pound.
Crude Oil Attracts Buyers as Sentiment Shifts, Solid Mid-Term Range Tested
U.S Crude Oil staged a solid advance on Monday when sentiment shifted again in the broad market. The commodity is above 63.00 U.S Dollars a barrel and has proven capable of testing its mid-term range – including highs and lows. Resistance to Crude Oil appears to be the 65.00 U.S Dollar juncture.
Inflation Number from the U.S will Impact, Italian Industrial Numbers this Morning
The Producer Price Index from the States will be the data highlight of the day and will be released at 12:30 GMT.
8:00 AM GMT, Italy, Industrial Production
12:30 PM GMT, U.S, Producer Price Index
Yaron Mazor is a senior analyst at SuperTraderTV.
SuperTraderTV Academy is a leader in investing and stock trading education. Sign up for a class today to learn proven strategies on how to trade smarter.