IMF Raises Concerns over Cryptos and Financial Stability amidst Increased Regulator Chatter
Published

: Jan 12, 2022, 01:23 UTC
•
2
min read
U.S inflation figures today will likely reinforce IMF concerns over the interconnectedness of cryptos and the global financial markets…
In recent months, we have seen a marked increase in regulator and government chatter on cryptos. Late last year, the Bank of England seemed to have put cryptos back in the regulator spotlight.
FED Chair Powell Testimony and Crypto Focus
Just yesterday, during FED Chair Powell testimony, U.S lawmakers were once more scathing on cryptos. With news hitting the wires of a U.S Congress sub-committee preparing a hearing on the impact of cryptos and crypto mining, regulatory risk has returned. On Tuesday, lawmakers had pressed FED Chair Powell on when the FED will release its review of Central Bank Digital Currencies and stablecoins. This could be another pivotal moment for the crypto markets, particularly when considering the rise in the popularity of stablecoins.
The negative comments during FED Chair Powell testimony suggest a testing time ahead for cryptos.
With the BoE calling for the need of a global regulatory framework, comments from the IMF were also crypto market negative overnight. For the crypto markets, the IMF's comments coincide with a marked increase in crypto scrutiny.
IMF Aligns with the Bank of England
According to an IMF blog released overnight, "there's a growing interconnectedness between virtual assets and financial markets".
The blog talks of crypto assets, such as Bitcoin (BTC), maturing to an integral part of the digital asset revolution. This has raised financial stability concerns.
Concerns stem from the growing interconnectedness between cryptos and equity markets that allows market shocks, which can destabilize financial markets. The sentiment was aligned with the Bank of England, which had raised similar concerns within its financial stability report last year. Also aligned with the Bank of England, the IMF calls for "a comprehensive, coordinated global regulatory framework". Such a framework would aid jurisdictional regulation and oversight. In addition, a global framework would also "mitigate financial stability risks stemming from the crypto ecosystem".
Bitcoin (BTC) Price Action
At the time of writing, Bitcoin was up by 0.04% to $42,759. Having eased back from early gains, the market focus is on U.S inflation figures due out later today. With the IMF having raised concerns over the interconnectedness between cryptos and financial markets, price action today could further justify the IMF's concerns. Market reaction to FED Chair Powell testimony certainly demonstrated the interconnectedness that the IMF discussed overnight.
A further pickup in U.S inflation is expected to be market negative for cryptos and the global equity markets.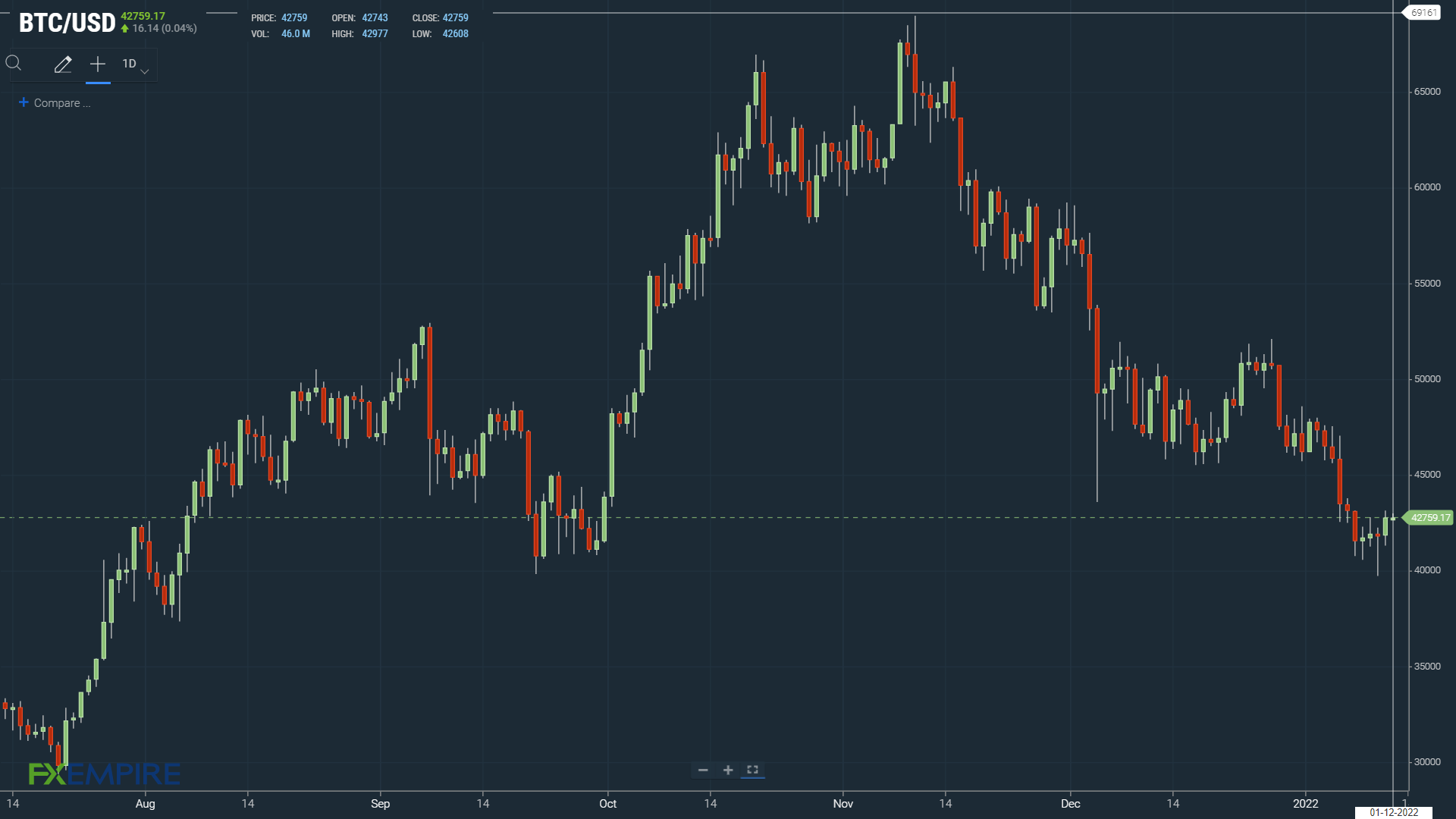 Don't miss a thing!
Sign up for a daily update delivered to your inbox
Sponsored Financial Content