All eyes on Nasdaq and Bitcoin
Published

: Apr 28, 2023, 10:50 UTC
•
1
min read
Most traders' attention will be put on stocks and other cyclical assets such as cryptocurrencies
The new week in the financial markets is the earnings week: key companies such as Meta, Alphabet, Amazon, and Exxon Mobil are posting their earnings this week.
In this review, we will specifically speak about Nasdaq and Bitcoin. The selection of assets is not random, as we have the earnings week going on. Specifically, most traders' attention will be put on stocks and other cyclical assets such as cryptocurrencies, particularly Bitcoin.
USTECH100 (Nasdaq)
Nasdaq is in play this week, initiating a pullback from the dynamic support area: the area between 20 and 50-day moving averages. Meta and Google have crushed expectations, setting the bullish tone for the entire tech sector.
Thus, Nasdaq can continue the rally, driving higher toward the previous high of 13200. The level of fear (VIX) stays below 20, which indicates an overall low level of fear and a pretty high risk-appetite across the board.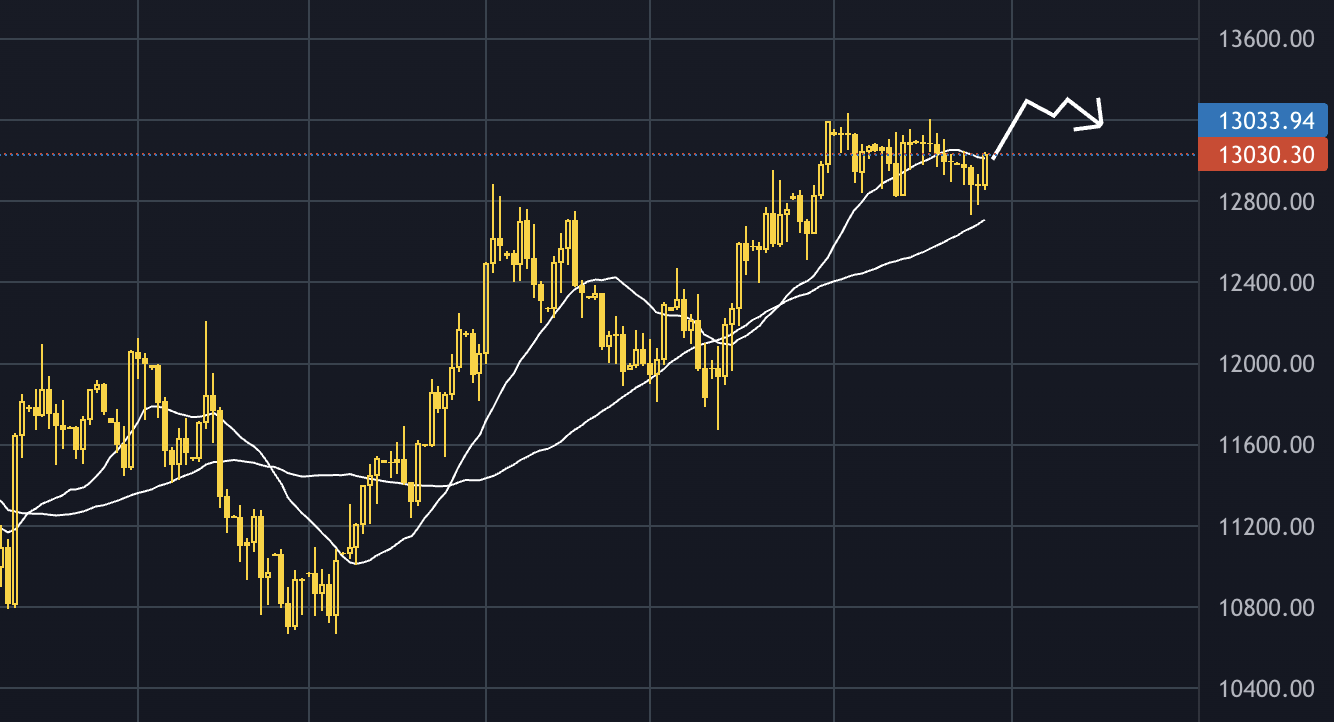 BTCUSD
Bitcoin was quite volatile so far, but it tends to hold its support level above $27000 with enough confidence, indicating strength. The trend remains strong, though BTCUSD still can't cross $30000, triggering heavy sell-offs around this level. Probably, it would be logical to see BTCUSD retesting the support back again, after which it might try to $30000 level.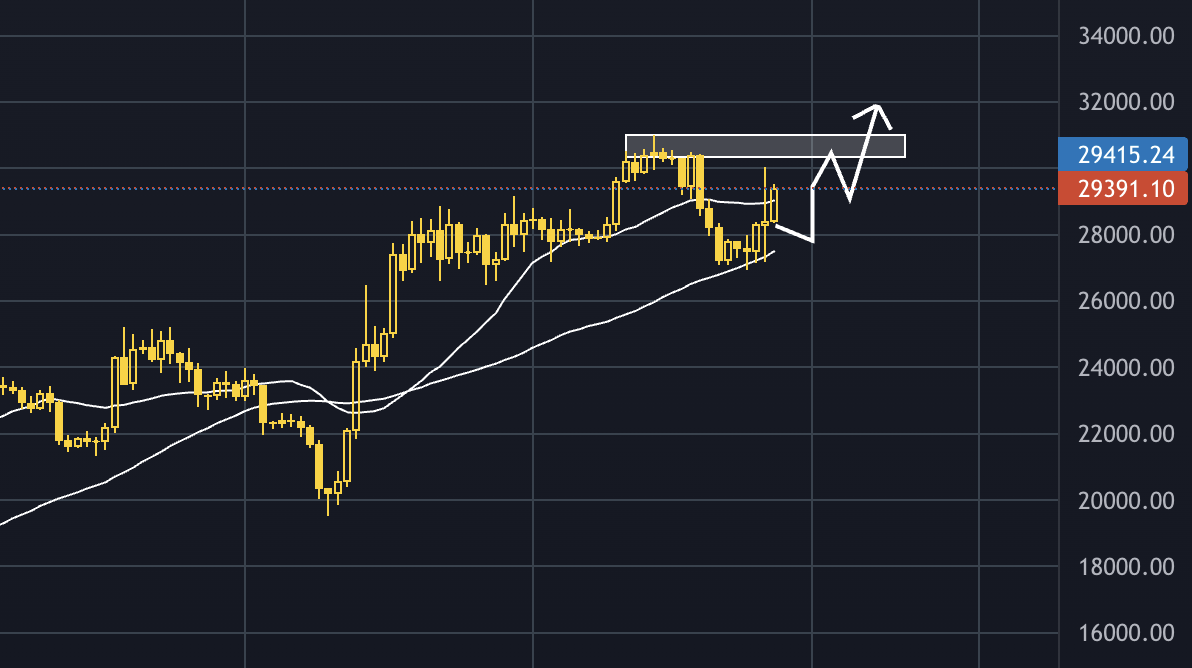 If you want to learn more about what is moving the markets, join our monthly live analysis and trading session on May 15th. Register here.
Don't miss a thing!
Sign up for a daily update delivered to your inbox
Sponsored Financial Content