Crypto Update – Markets Wobbled Could Tether (USDT) Collapse Next
Updated

: May 18, 2022, 13:47 UTC
•
2
min read
Tether's market cap plunged 10% in May – Will horrified investors continue to cash out?
Terra Luna's collapse was a stunning right hook to crypto; markets are staggered. Tether's market cap plunged 10% in May – Will horrified investors continue to cash out? Tether accounts for nearly 25% of ALL trading volume, as I understand it. What happens if prices de-peg like UST?
Stablecoin Collapse (Terra Luna)
Highly leveraged assets, like crypto, retreat quickly when liquidity vanishes from the market. Something like $200 billion in "paper gains" evaporated last week, according to Bloomberg. Terra Luna's market cap plunged $40-billion from the April peak.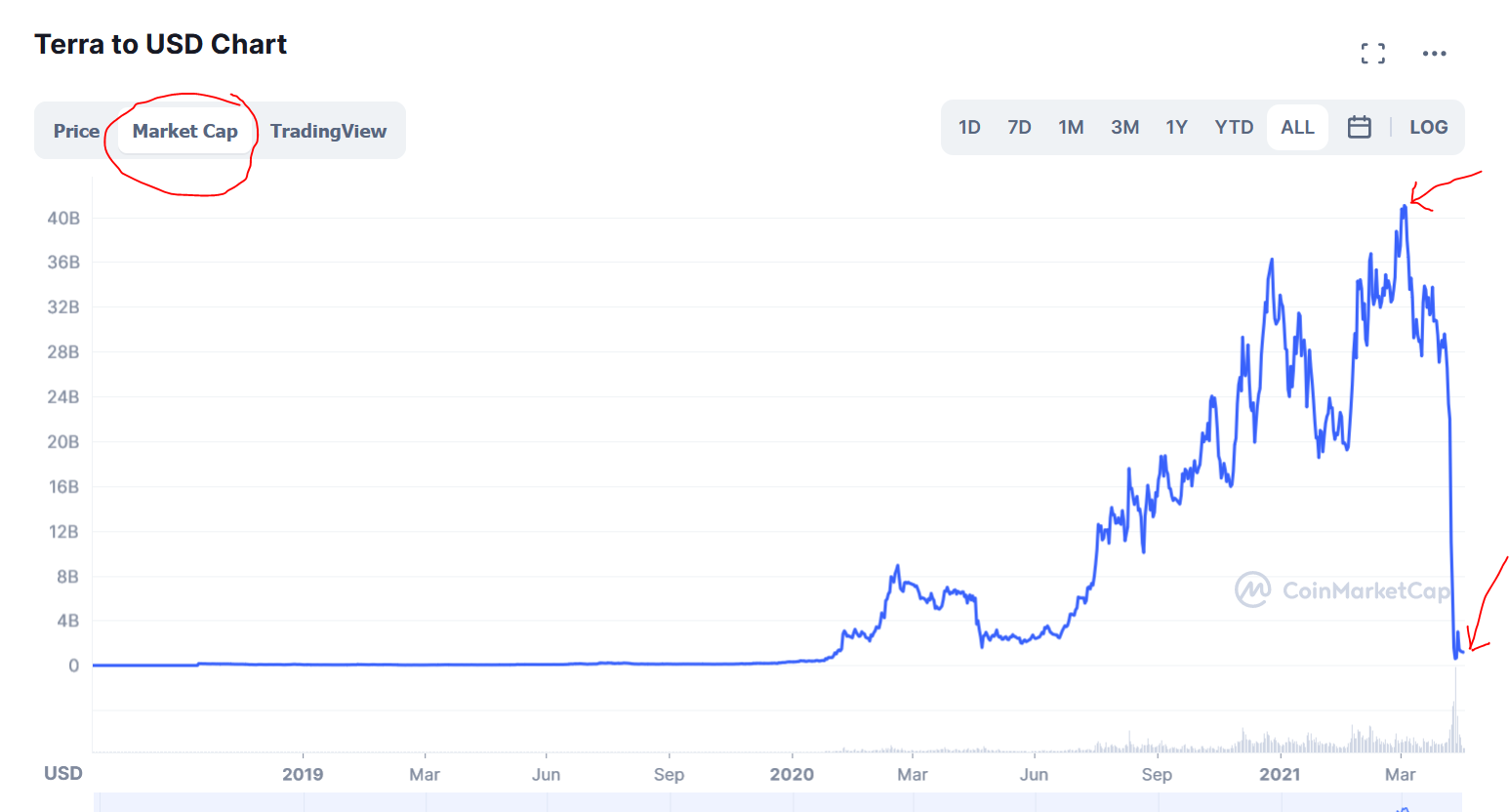 Tether (USDT) Risk
I've heard ample evidence supporting possible fraud in stable coin USDT (Tether).
By some, Tether has been described as a massive Ponzi scheme, bigger than Madoff.
As with all Ponzi schemes, they work great as prices rise, and only fail when customers ask for their money back. Is a meltdown in Tether (USDT) next?
Tether Peg
Tether lost its peg as redemptions spiked (see below). Was that a one-time event or just the beginning salvo?
On May 12th, Tether lost its peg (dipped to .95) briefly as $3-billion of redemptions slammed dealers.
Source: Coinmarketcap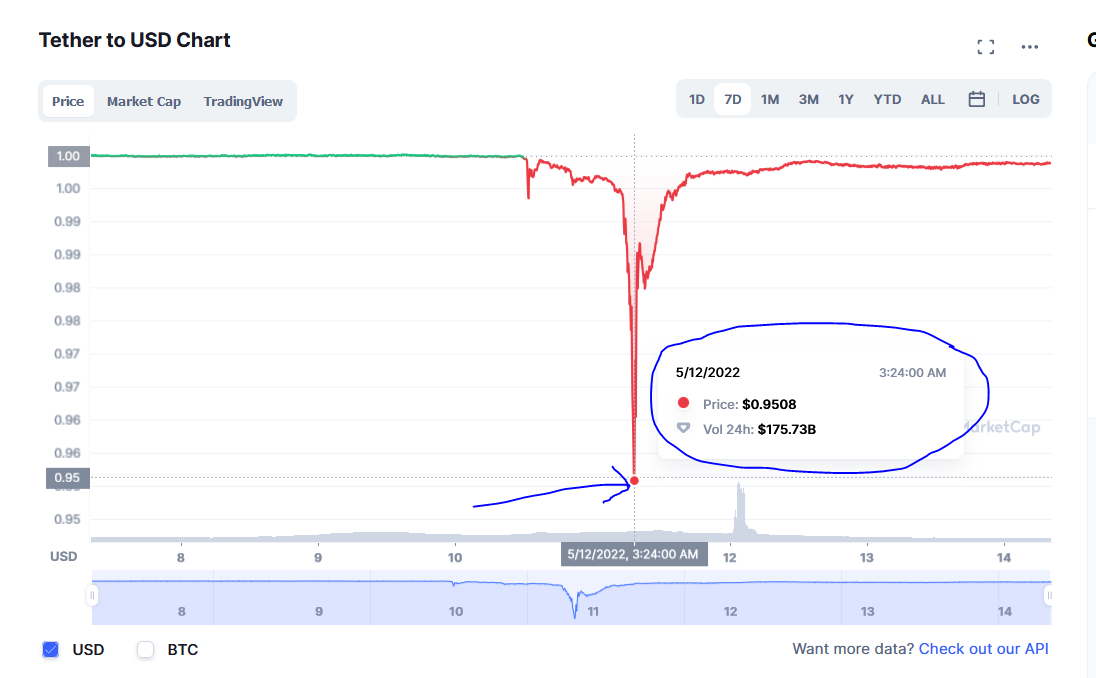 Source: Coinmarketcap
Tether Market Cap
The market cap of USDT plunged $10 billion during the month of May. If redemptions continue at this pace and Tether can't meet them, we could see a nuclear winter in crypto.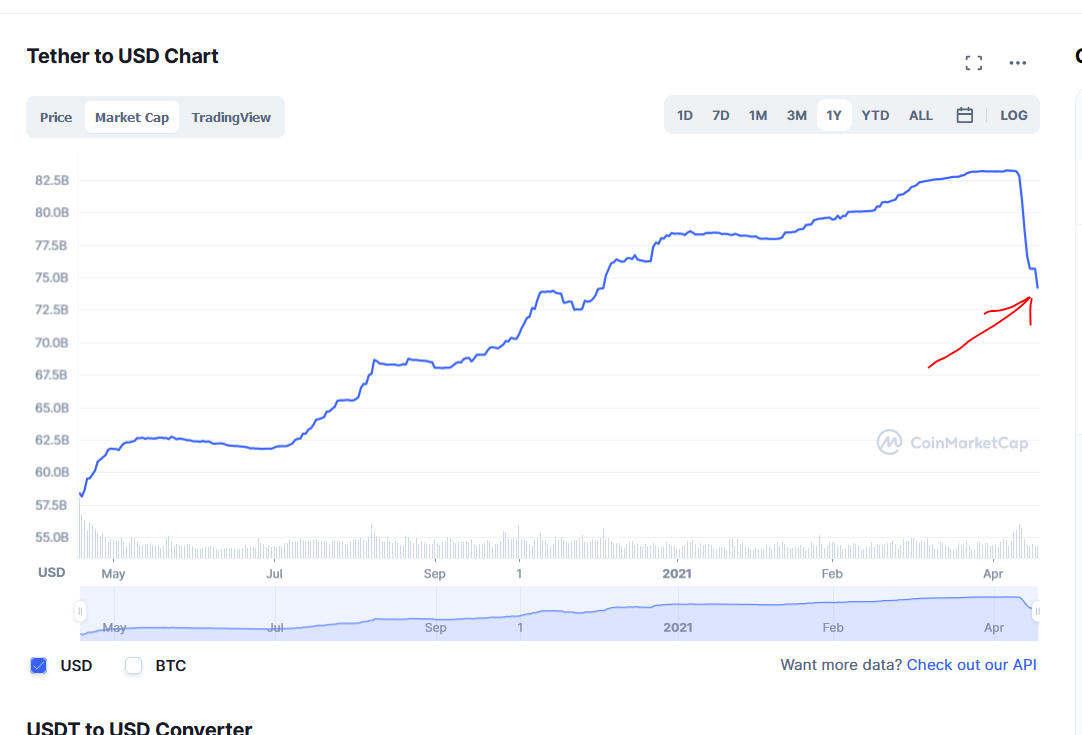 Source: Coinmarketcap
BTC/USD Price Forecast

Bitcoin may be producing a bear flag just above the $28,000 level. Breaking below $28,000 this week could trigger a second down leg. To support a rebound, prices need to close above $32,000. Otherwise, this looks like a pause before heading lower.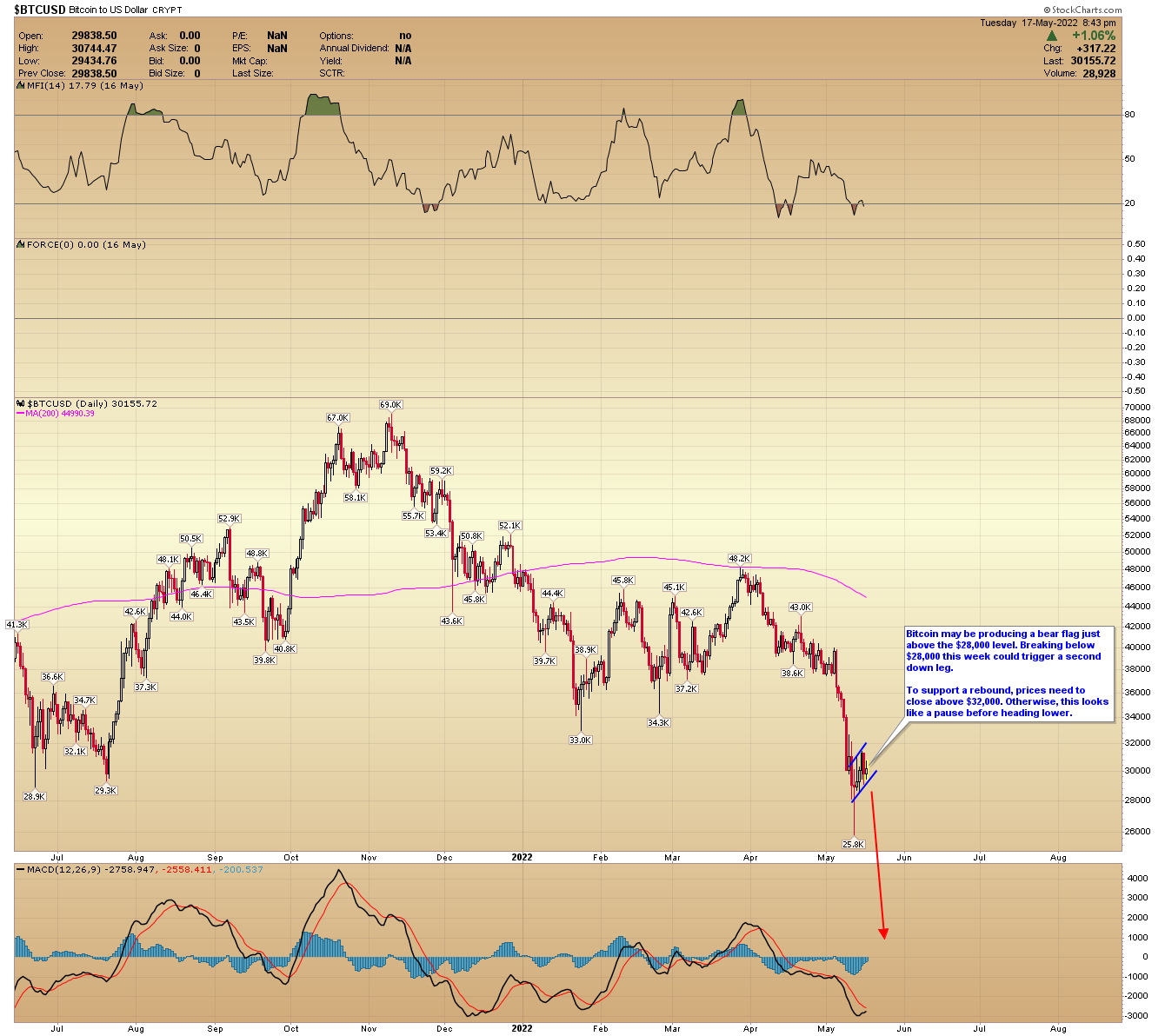 Note- Sometime this year I see bitcoin dropping to $12,500, possibly soon if Tether de-pegs.
Takeaway
Crypto investors need to watch Tether's like a hawk. I see much more downside ahead.
Longer-term I'm bullish blockchain technology and in particular Cardano (ADA).
AG Thorson is a registered CMT and expert in technical analysis. He believes we are in the final stages of a global debt super-cycle. For regular updates, please visit here.
Don't miss a thing!
Sign up for a daily update delivered to your inbox
Sponsored Financial Content