Natural Gas Price Prediction – Prices Rally Ahead of Inventory Report
Inventories are expected to rise by 107 Bcf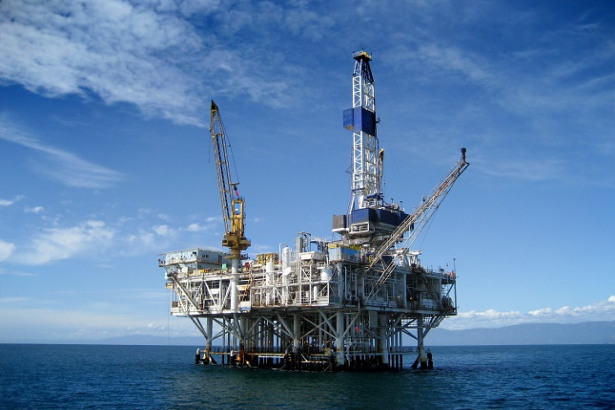 Natural gas prices moved higher on Wednesday ahead of Thursday's inventory reported from the Department of Energy. Natural gas inventories are expected to rise 107 Bcf according to Estimize. This compares to the 123 Bcf rise reported by the Energy Information Administration last week. Inventories are expected to rise for the balance of the injection season which ends in November of 2019. Inventories still remain well below the 5-year average but within the 5-year average range. Prices are still well below the 5-year average price of natural gas, but traders appear to be betting in continuing accelerating production of natural gas in tandem with oil production within the US.
Technical Analysis
Natural gas prices surged on Wednesday, rising 2.2% and breaking through short term trend line resisance which is now seen as support near 2.57. Additional support is seen near the 10-day moving average at 2.565. Short term momentum remains positive as the fast stochastic continues to rise, which reflects accelerating positive momentum. The current reading of 82, is above the overbought trigger level and could foreshadow a correction. Medium term momentum is neutral as the MACD (moving average convergence divergence) histogram is printing in the black with a flat trajectory which reflects consodliation. The MACD signal line continues to hover near the signal line which is also a sign of consolidation.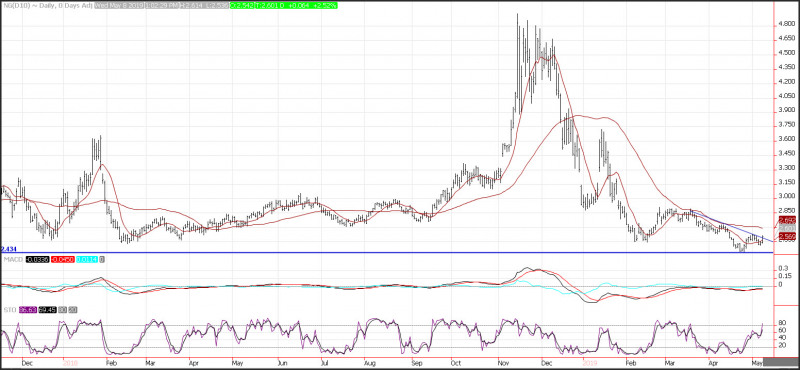 Injections are Averaging over 100 Bcf Per Week
Net injections into storage totaled 123 Bcf for the week ending April 26, compared with the five-year average net injections of 70 Bcf and last year's net injections of 50 Bcf during the same week. Working gas stocks totaled 1,462 Bcf, which is 316 Bcf lower than the five-year average and 128 Bcf more than last year at this time. Last weeks estimated range was from 105 Bcf to 126 Bcf, putting the actual release at the upper end of the estimated range.