Yesterday's Advance in Metals Met Strong Resistance Today
Published

: May 4, 2021, 22:24 UTC
•
3
min read
Yesterday both gold and silver moved to higher pricing.
In the case of silver, the most active June 2021 contract gained in excess of 4% and moved back over $27 per ounce. Gold gained a respectable 1.34%, and after trading to a high just $2 below major resistance at $1800, closing at approximately $1792 per ounce. Both single-day rallies were short-lived at best, with both metals giving back a substantial portion of yesterday's gains.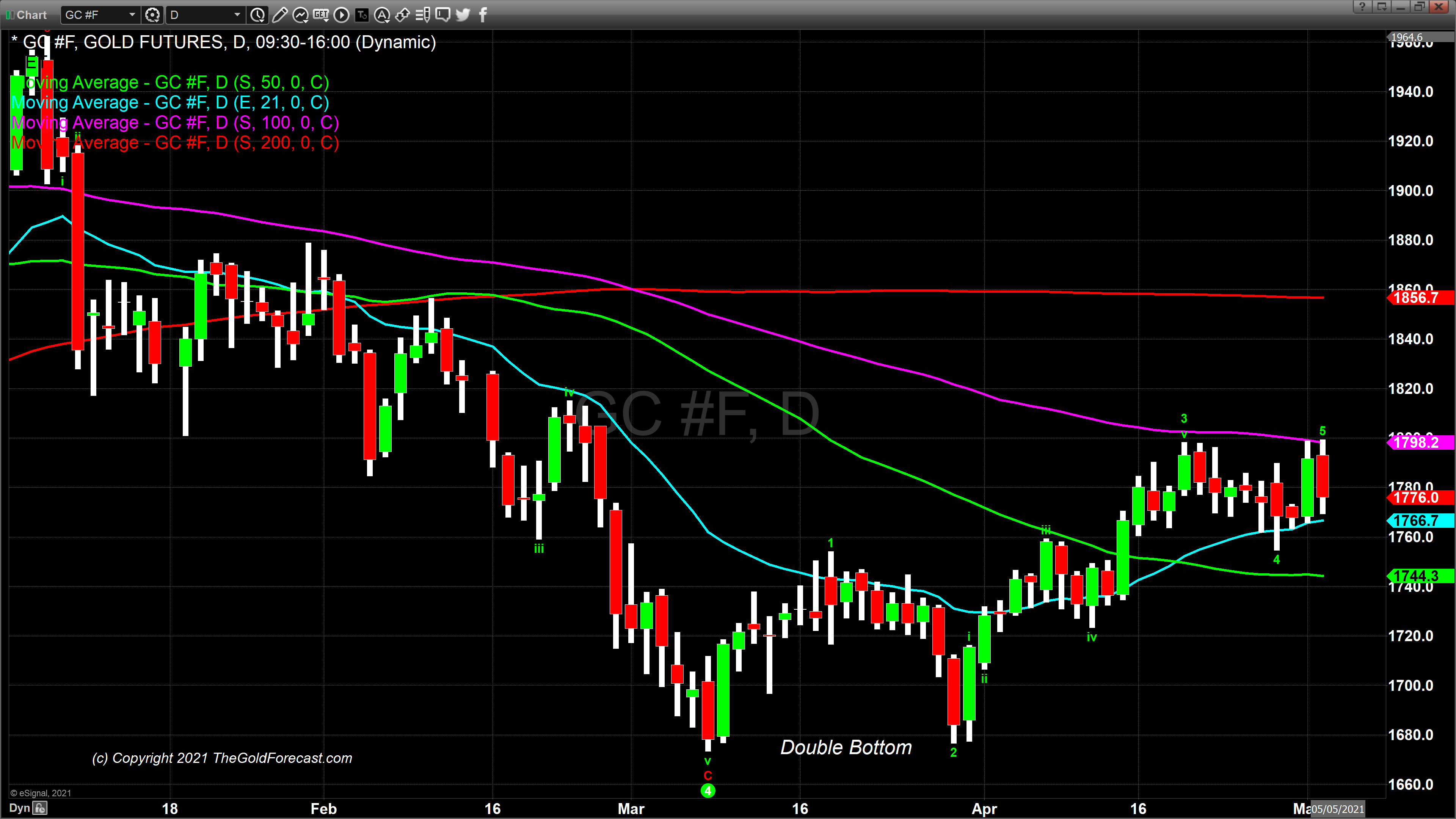 In the case of today gold, is currently trading at $1779 after factoring in today's net decline of $12.80 (-0.71). In silver, the most active June 2021 futures contract is currently fixed at $26.605, declining $0.35 on the day or -1.31%.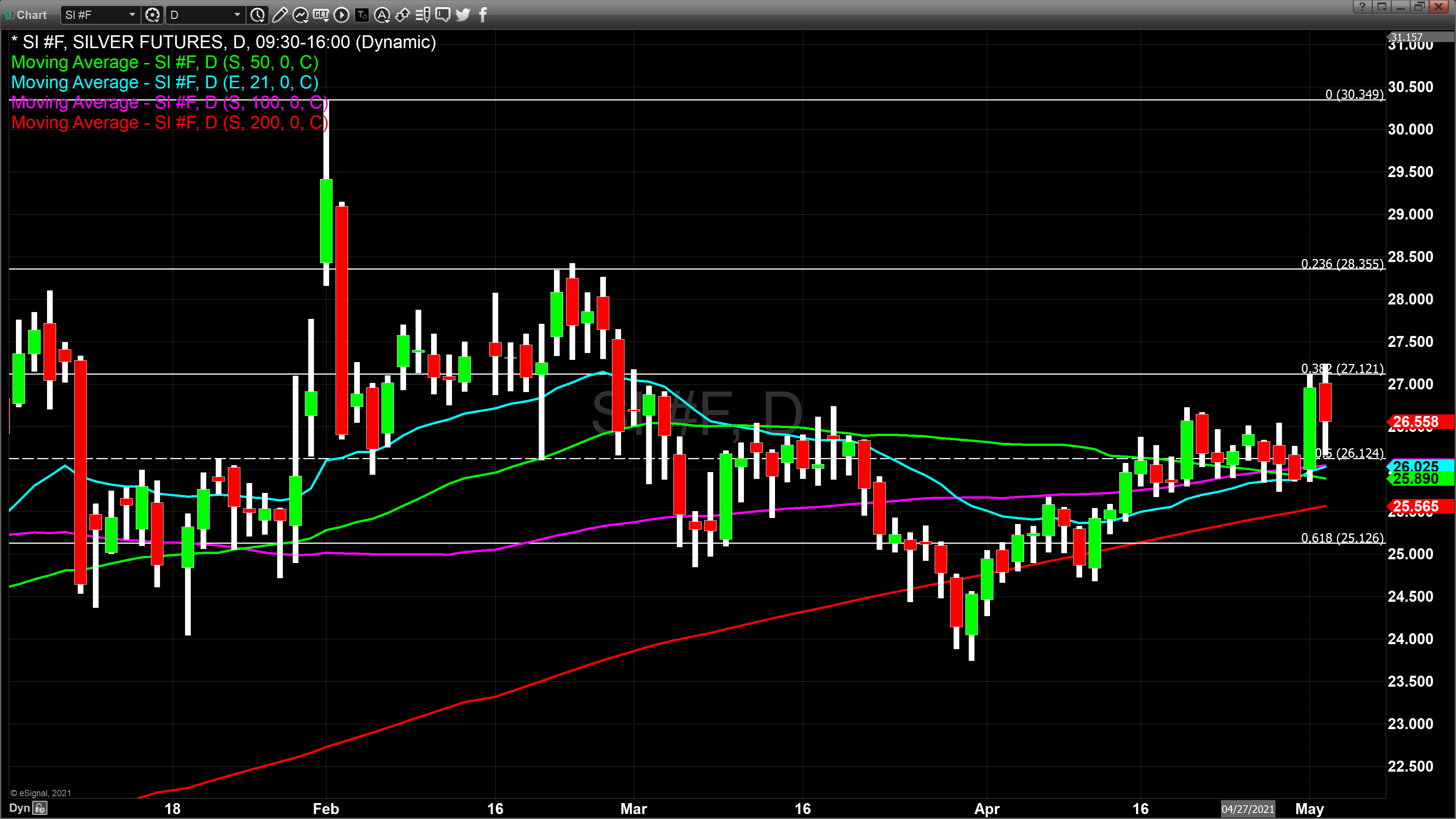 Many analysts have speculated that the major factor taking the precious metals lower today was a recent statement made by the U.S. Treasury Secretary, Janet Yellen. Today Treasury Secretary Janet Yellen remarked about the current status of interest rates as set by the Federal Reserve's Fed's fund's rate. She went on, stating that interest rates in the United States may need to rise to prevent the economy from overheating. Yellen said that the overheating is a direct result of the current administration's economic investment programs become enacted.
"It may be that interest rates will have to rise somewhat to make sure that our economy doesn't overheat, even though the additional spending is relatively small relative to the size of the economy," she said in taped remarks to a virtual event put on by The Atlantic. "It could cause some very modest increases in interest rates to get that reallocation, but these are investments our economy needs to be competitive and to be productive (and) I think that our economy will grow faster because of them."
Reuters attributed President Joe Biden's initiatives which are labeled the "American Jobs Plan," as the primary reason for Yellen's comments today.
The Reuters article explains that "Overall the programs, which include stepped-up spending on infrastructure, childcare, and education, will make a "big difference" to inequality, Yellen said. Stocks extended their losses on Tuesday, and the dollar briefly touched session highs after Yellen's remarks. The yield on 10-year Treasuries pared declines.
Republicans have criticized the proposed tax increases Biden expects to use to pay for his proposals, but Yellen said the effect of a change in marginal tax rates is "much less powerful in influencing growth in either direction," adding that her aim is to make sure government deficits "stay small and manageable."
Copper continues its historical climb
Although both gold, silver, and platinum, which compose the majority of precious metals traded on the futures exchange, all traded lower on the day, the industrial metal, copper, continued to reach historical price points. Copper futures basis, the most active July 2021 contract, gained approximately $0.03 in trading today and is currently fixed at $4.5580 per pound.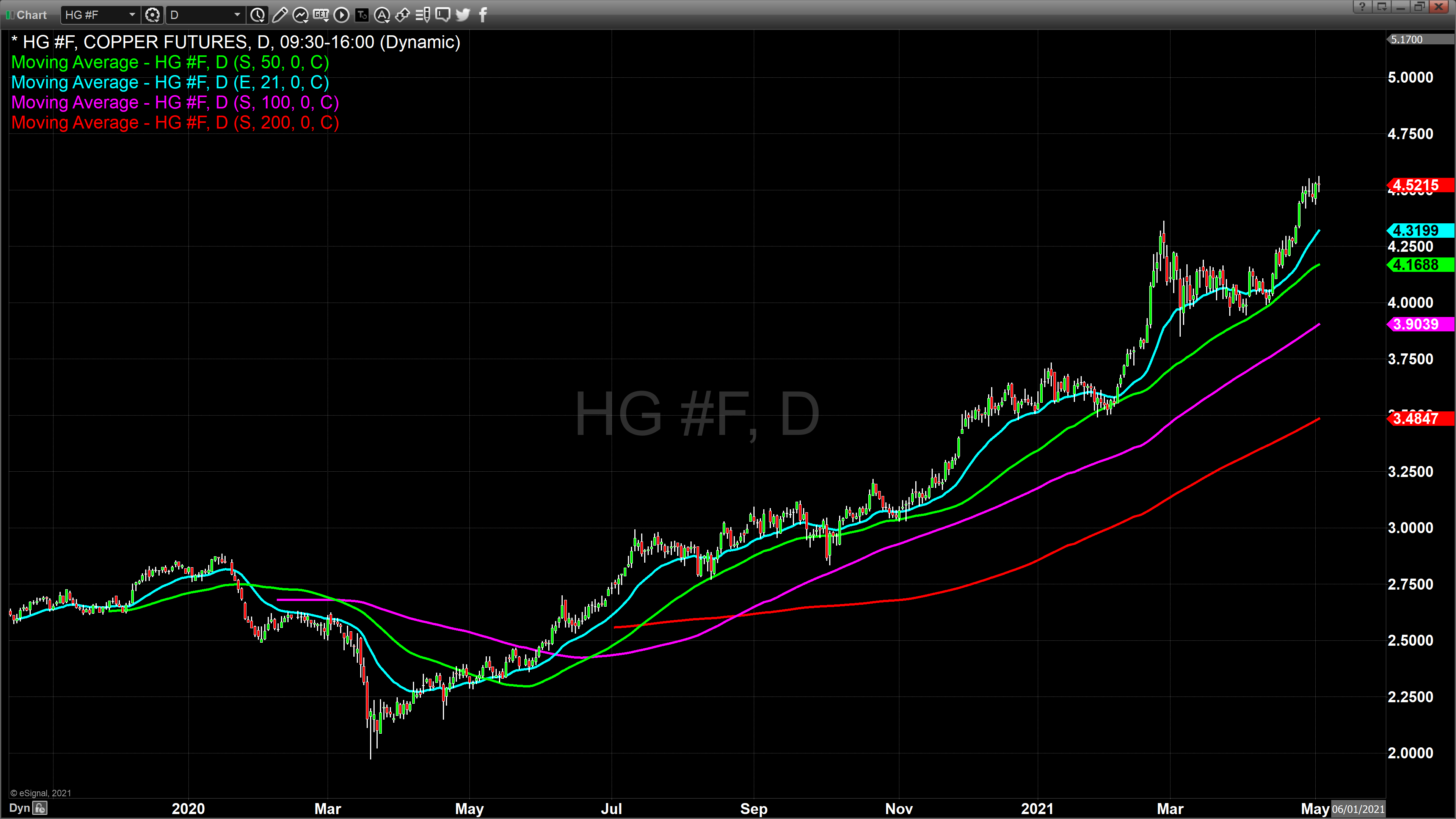 As we spoke about, yesterday commodity strategists at the Bank of America predict that copper could trade as high as $5.89 per pound ($13,000 per metric ton) within the upcoming months. Their comments posted yesterday in MarketWatch suggest that current stocks of copper will only last 3.3 weeks with demand as it currently stands. While China produces much of the world's copper, it still is an importer, with 50% of copper used by China mined elsewhere. That coupled with the current infrastructure plans by President Biden suggests that the need for copper will only rise as economies worldwide recover from the recession created by the pandemic and slowly reopen businesses worldwide. With the exception of India and Brazil, the vast majority of countries are beginning to loosen restrictions and open more commerce creating economic growth.
For more information on our service, simply use this link.
Wishing you, as always, good trading and good health,
Gary Wagner
Don't miss a thing!
Sign up for a daily update delivered to your inbox
Sponsored Financial Content