Otaku Coin Comes To The Rescue Of Japanese Pop Culture
A consortium consisting of Japanese firms has indicated that it will issue a virtual currency later in the year aimed at promoting the country's pop culture that is referred to as Otaku.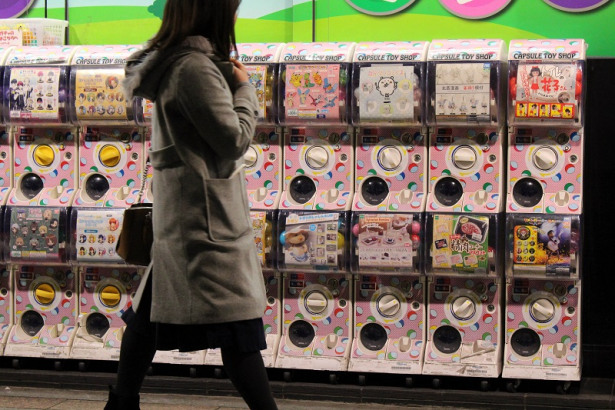 The digital currency is expected to circulate in various industries including gaming, manga, and anime. The firm behind the virtual coin is Tokyo Otaku Mode (TOM) an online store as well as a news site focusing on pop culture developments. Currently, Tokyo Otaku Mode boasts of more than 20 million fans who are spread across the world.
Distribution of the digital currency will be done via an Initial Coin Offering and this will be conducted later this summer. Through the virtual coins, fans of anime will be connected with creators as well as relevant organizations. And while it may sound a bit too ambitious the virtual currency could end becoming the default digital coin catering to Japanese pop culture.
Loyal community backing
Besides the fact that anime has a loyal following and thus constitutes a lucrative market that is ready to be tapped, one of the factors that expected to drive the adoption of Otaku Coin is the fact that it is being backed by among others Tokyo Otaku Mode. The online store and news site is popular and will thus lend its credibility to the virtual coin. At the moment Tokyo Otaku Mode delivers original merchandise that bears Japanese pop culture themes to more than 130 countries across the world.
Recent trends suggest that virtual currencies which have a strong community backing find it easier to penetrate as well as being adopted. If its popularity on social media is anything to go by then Tokyo Otaku Mode can boast of having a community backing as on Facebook, for instance, it has over 20 million fans.
---
Suggested Articles
---
Support creators of anime content
Some of the future goals of Otaku Coin is to offer support to the production of anime content. Fans of anime will also be able to earn the virtual currency by doing what they already fancy and this includes watching anime content, sharing it as well as reviewing it. Users who obtain the virtual currency can then spend it on purchases such as merchandise, tickets to events and offering support to producers of content.
In order to ensure that Otaku Coin becomes a reality Tokyo Otaku Mode established the OCPC – Otaku Coin Preparation Committee in partnership with a couple of third parties. The Otaku Coin Preparation Committee, which makes all decisions pertaining to Otaku Coin, is now a separate entity from Tokyo Otaku Mode.
Legal and tax compliance
Ahead of the launch, various activities are being undertaken and this includes making sure that the digital currency will be compliant with regards to tax and legal matters in the countries where Otaku Coin is expected to circulate in.
Mid last month Otaku Coin Preparation Committee announced that they would be creating an Otaku Wallet which will be specific to the Otaku cryptocurrency. Besides enabling the use of Otaku Coin the wallet will possess features such as a community function as well as the latest news regarding the virtual coin.