Precious Metals Decline For Sixth Consecutive Session on Strong US Greenback
As dollar grows strong post us mid term election results and FOMC update, precious metals see sharp bearish decline.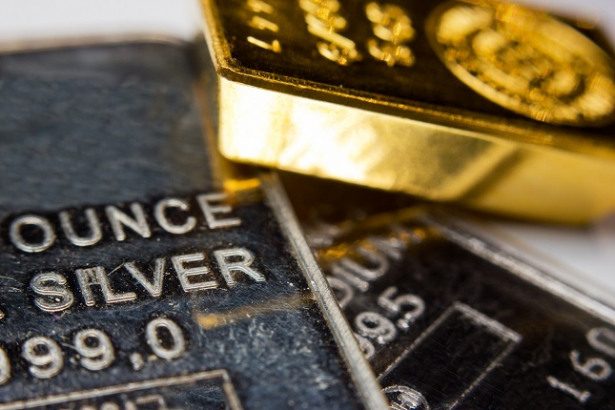 Gold prices fell to their lowest in a week earlier today and were set for their biggest weekly fall since August on a firmer dollar as the U.S. Federal Reserve indicated they will continue to raise interest rates, lowering demand for bullion. Gold is down about 1 percent for the week so far, its biggest weekly decline since the week of Aug. 17. Higher interest rates raise the opportunity costs of holding gold, which does not pay interest and incurs costs to store and insure resulting in sharp decline of price in spot market. Gold has come under pressure because of a stronger dollar and with FOMC statement indicating that there is going to be a rate hike in December and four more in 2019 outlook for dollar in long term turned highly hawkish which put high level of bearish pressure on precious metals. Pressured by a stronger greenback which makes it more costly for non-U.S. buyers of dollar-denominated commodities, dollar denominated precious metals are expected to continue moving downtrend in short – medium term.
Silver Near Nine Week's Low on Strong USD in Broad Market
As of writing this article, Spot Gold XAUUSD is currently trading at $1221.38 an ounce down by 0.17% on the day, while US gold futures GCcv1 is trading at $1222 an ounce down by 0.25% on the day. Asian stocks pulled back from a one-month high early today morning falling over 1% on the day and major equity markets are expected to follow wall street's cues from last night and trade bearish today which might limit downside move of precious metals. But US greenback continues to grow stronger in broad market and this is expected to greatly affect precious metals price action in short term. Spot Silver XAGUSD is currently trading at $14.36 an ounce down by 0.46% on the day. The metal was headed for its biggest weekly percentage decline in nine weeks, slipping more than 2% so far.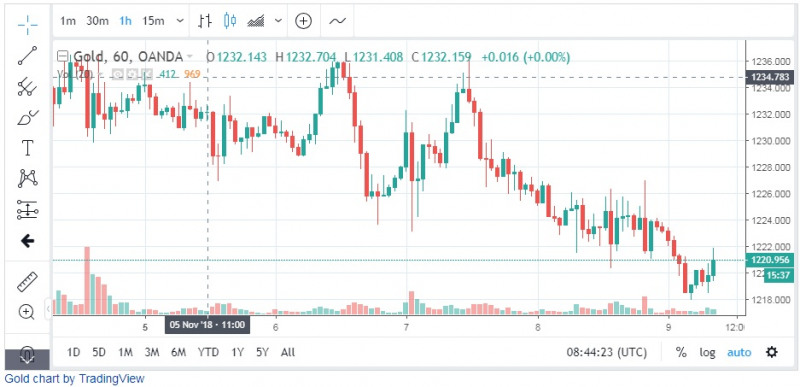 Oil markets on Friday remained weak as rising supply and concerns of an economic slowdown pressured prices, with US crude now down by 20 per cent since early October. US West Texas Intermediate (WTI) crude oil futures were at $61.63 per barrel at 0125 GMT, down 4 cents from their last settlement, while front-month Brent crude oil futures were at $70.79 a barrel, 14 cents above their last close. Crude oil prices struggled near eight-month lows as investors focused on swelling global crude supply, which is increasing faster than many had expected. The market took stock of record U.S. crude production and signals from Iraq, Abu Dhabi and Indonesia indicate that output will grow more quickly than expected in 2019 unless OPEC plans further production cuts. Spot US Crude Oil WTIUSD is currently trading at $60.16 per barrel down by 0.92% on the day.