E-mini S&P 500 Index (ES) Futures Technical Analysis – October 10, 2017 Forecast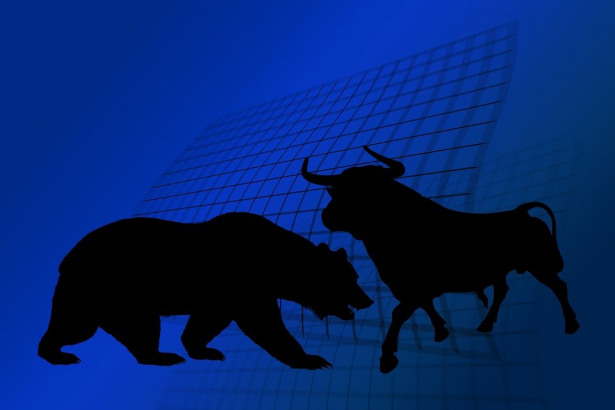 December E-mini S&P 500 Index futures are called higher based on the early session trade. The market is trading inside last Thursday's range for a third session, indicating investor indecision and impending volatility.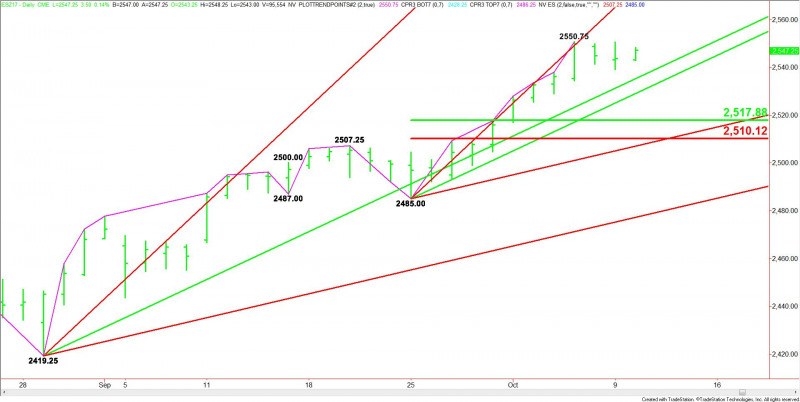 Daily Technical Analysis
The main trend is up according to the daily swing chart. A trade through 2550.75 will signal a resumption of the uptrend. The market is not in a position to change the trend to down, but it is in the window of time for a potentially bearish closing price reversal top.
The short-term range is 2485.00 to 2550.75. If there is a correction then its retracement zone at 2517.75 to 2510.00 will become the primary downside target.
Daily Forecast
Based on the current price at 2547.25, the first upside target is the contract high at 2550.75. Taking out this price will signal a resumption of the uptrend.
Even it a new high is made, you still have to watch for a closing price reversal top.
On the downside, the first target is a long-term uptrending angle at 2535.25. Since the main trend is up, we could see a technical bounce on the first test of this angle.
If 2535.25 fails as support then look for the selling to extend into the short-term uptrending angle at 2529.00. There is also the possibility of a technical bounce on a test of this level.
If 2529.00 fails then look for a break into the 50% level at 2517.75.