Euro Poised for Another Test of Value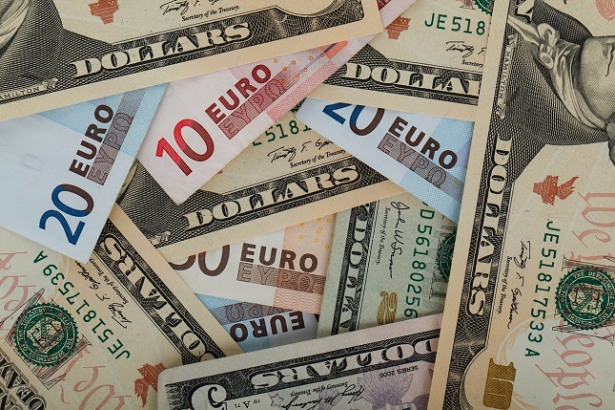 The Euro has responded with a good reversal off of lows against the U.S Dollar the past two trading sessions. While plenty of tests likely remain, the Euro may be a tempting opportunity for traders who view its mid-term support constructively.
Euro Responds with Reversal
The Euro has responded to massive headwinds from the U.S Dollar the past week and a half with a reversal upwards the past two trading sessions.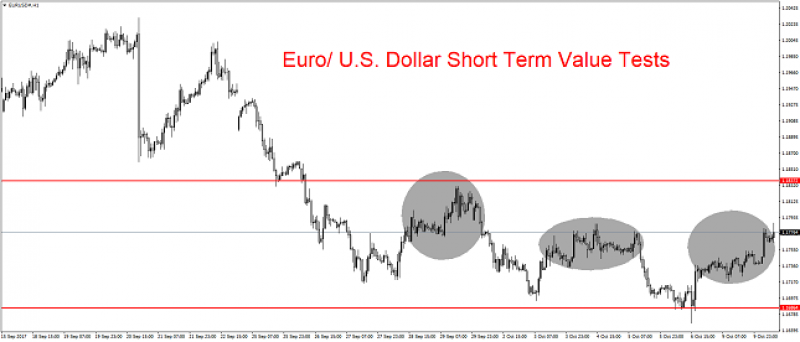 The Euro is near 1.1775 against the U.S Dollar and appears to have found growing support. However, traders must take into consideration yesterday's light trading volume in forex and that additional short-term tests await.
Mid-Term Support for Euro
The Euro has done well the past few months and appears to have solid support near 1.1680 against the U.S Dollar. The question is, however, will the Euro resume its climb upwards in value?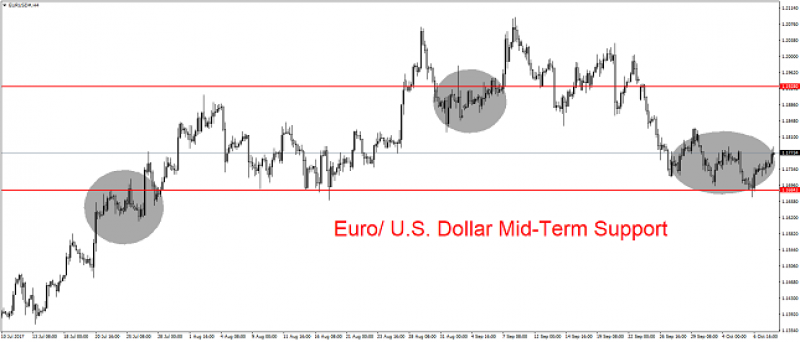 Tomorrow's U.S Federal Reserve Meeting Minutes may affect trading in the broad markets. And the storms recently seen in the Euro may not be entirely gone.
Reflection Point for the Euro
Speculators may see an opportunity for further gains from the Euro, but they will likely have to have a good amount of patience.
Economic data has remained firm in the European Union, and while data has also been good in the U.S, the Euro's climb the past few months and its current level may be a reflection point for further action to come.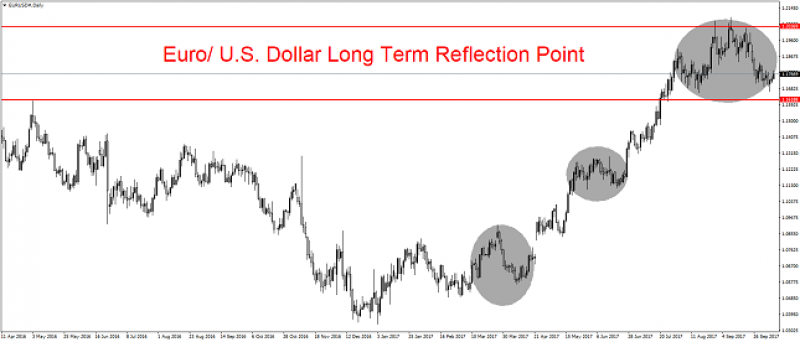 In the short term, we believe the Euro may be positive. Mid-term and Long-term we are unbiased.
Yaron Mazor is a senior analyst at SuperTraderTV.
SuperTraderTV Academy is a leader in investing and stock trading education. Sign up for a class today to learn proven strategies on how to trade smarter.