Gold Price Prediction – Prices Trade Sideways Despite Soft US Inflation Data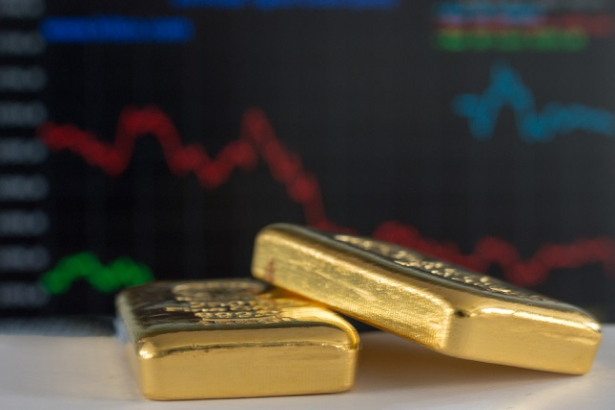 Gold prices moved sideways, as the Euro moved lower and US yields pulled back.  The UK reported stronger than expected GDP data, as the US revealed in line inflation information.  Most of the decline in the US CPI was driven by gasoline prices which will likely rebound along with the rally in crude oil in January.
Technical Analysis
Gold prices are trading sideways and consolidating, waiting for the dollar to make its next move.  Commentary from Fed Chair Powell on Thursday shows that the Fed is likely on hold for the time being. The markets have taken the 25-basis point hike out of the market and the 2-year yield is currently printing at 2.55% which shows that there is little expectations for a rate hike in 2019. Support is seen near the 20-day moving average at 1,270 and then the 50-day moving average at 1,248. Resistance is seen near the June 2018f highs at 1,310.  Momentum is about to turn negative as the MACD (moving average convergence divergence) index is poised to generate a crossover sell signal. This occurs when the MACD line (the 12-day moving average minus the 26-day moving average) crosses below the MACD signal line (the 9-day moving average of the MACD line). The MACD histogram is printing in the black but the trajectory is negative pointing to accelerating negative momentum.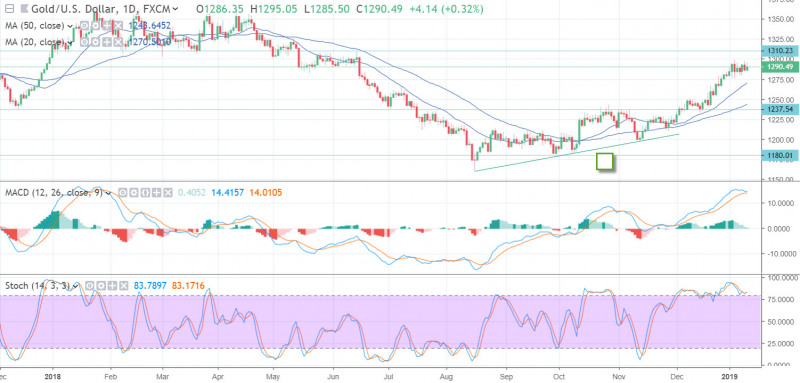 UK Data Was Mixed
On Friday, the UK reported November trade, GDP, and Industrial production.  The trade deficit was wider than expected at -GBP2.9 billion, driven by a huge surge in petroleum imports, while GDP grew a slightly higher than expected 0.2% month over month print.  Despite the growth this was a 3-month low. The GDP data showed that Britain's services sector grew by 0.3% in the latest quarter, while industrial output dropped by 0.8%, the biggest decline since May 2017. Lastly, Industrial product contracted -0.4 month over month versus expectations of +0.2% dragging the year over year rate down to -1.5% versus expectations that it would increase by 0.7%.