Gold Prices Hold Steadfast in Light of Dollar Strength and Higher U.S. Treasury yields
Published

: Mar 12, 2021, 23:47 UTC
•
4
min read
Over the last few articles, we have spoken about the multiple factors that have created bearish pressure on both gold and silver pricing.
Of all these factors, there are two that seem to have the greatest impact on creating a negative market sentiment towards the safe-haven assets, gold, and silver. These are dollar strength, a direct result of rising yields for U.S. Treasury bonds and notes. From March 9 to March 11 both metals firmed as they gained value. After trading to an intraday low on Monday, March 8 of $1672, the following three trading days would take the precious yellow metal to an intraday high of $1739. Those gains witnessed over three trading days were the result of Dollar weakness helped lower by falling Treasury yields, as well as market participants actively buying the dip.
This is why today's activity in both gold and silver is not reacting as severely to today's dollar strength and rising yields. It is 180° pivot from the reaction, and in some cases, overreaction seen recently as the dollar gained, leading to declining prices of ten-year notes selling for less and returning a higher yield.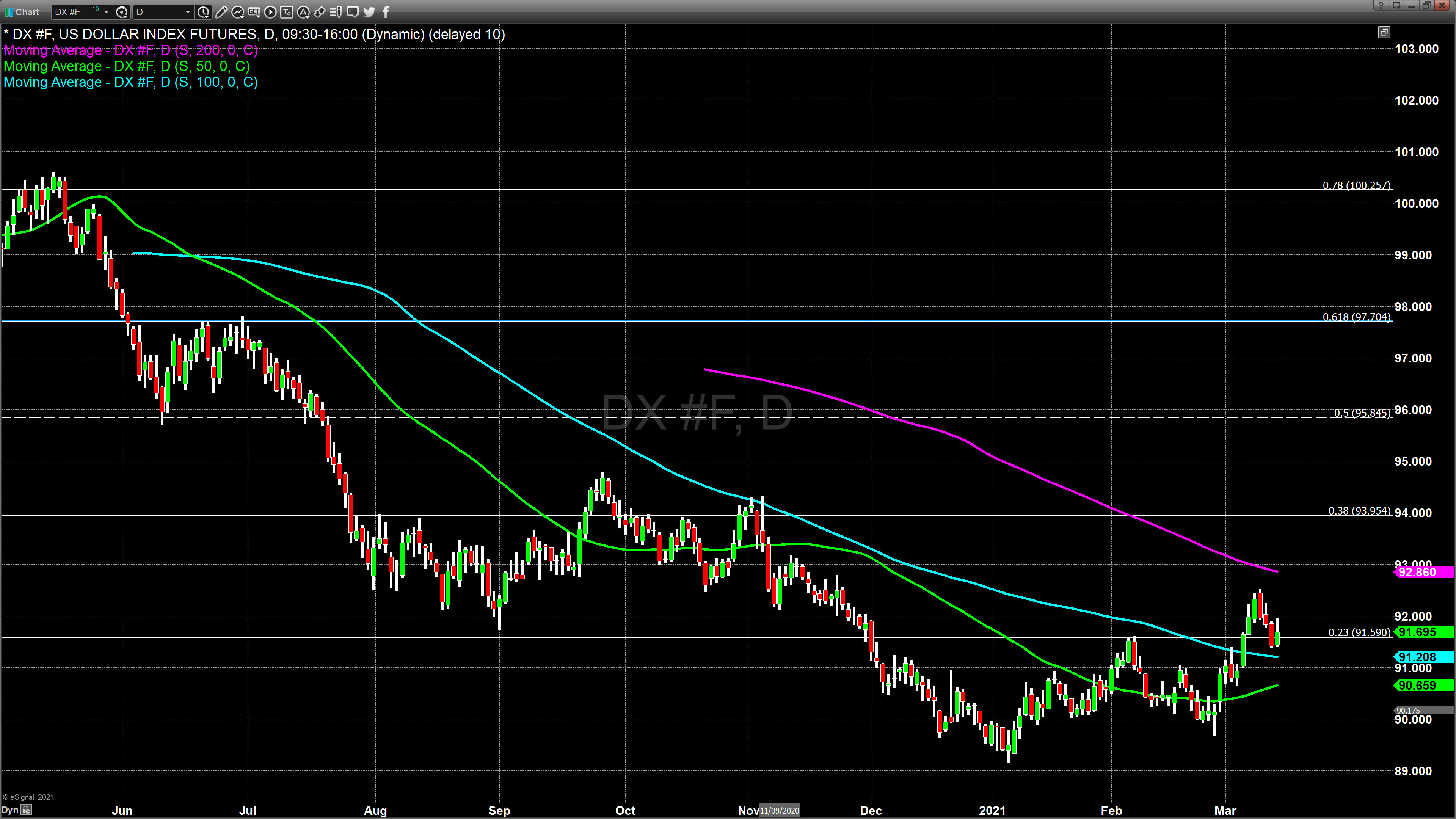 As of 2:47 PM EST, gold futures basis the most active April 2021 Comex contract trading in essence unchanged. Gold futures are currently fixed at $1723, after factoring in today's gain of $0.50, which is a 0.03% advance. Concurrently the U.S. dollar index is up just over ¼ of a percent and currently fixed at 91.66. This means that the dollar creates headwinds which were overcome by market participants actively buying the precious metal.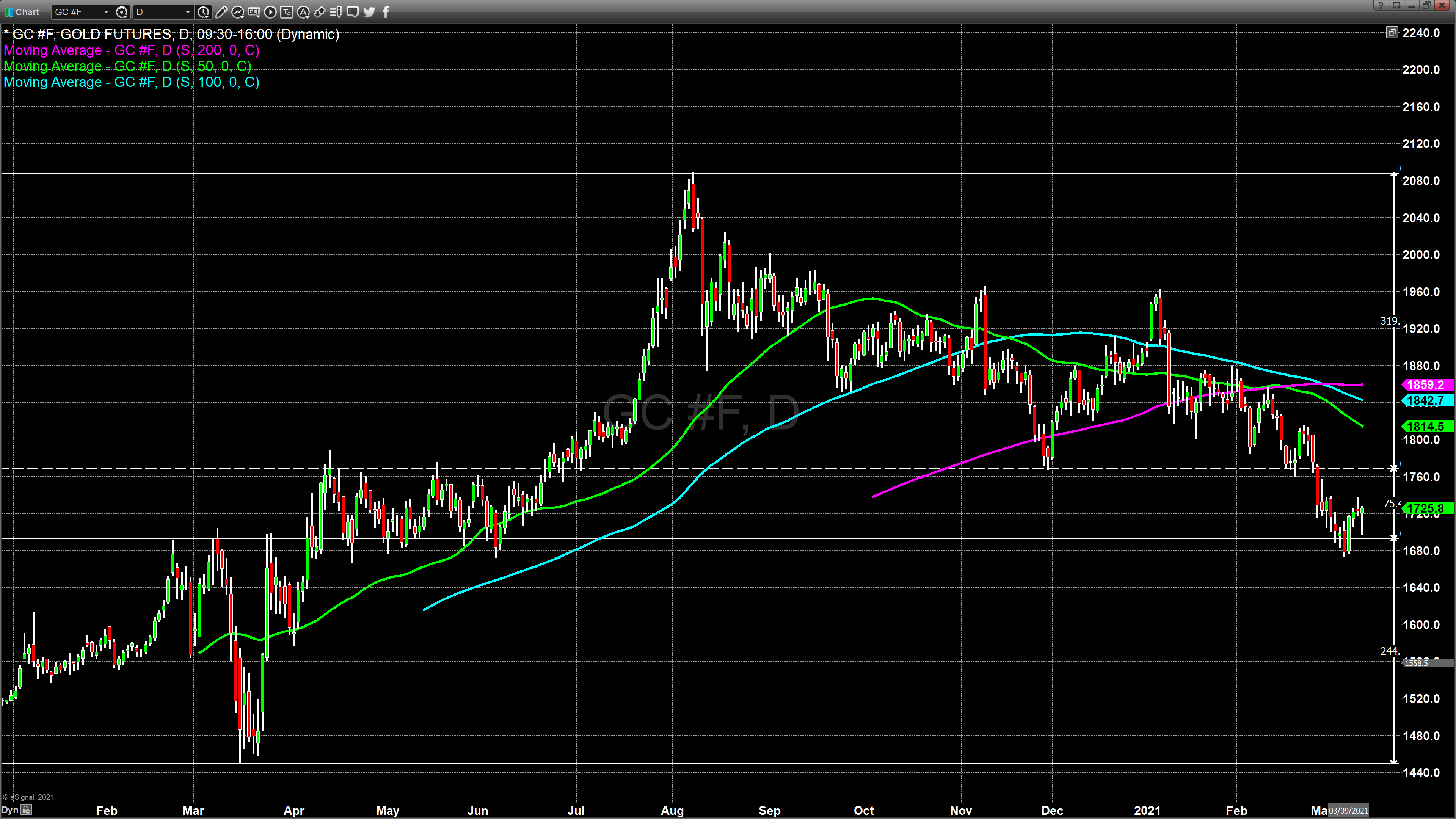 This can be clearly illustrated when we look at spot or physical gold pricing through the eyes of the KGX (Kitco Gold Index). According to the index, spot gold is currently fixed at $1725 after factoring in today's gain of $1.90. On closer inspection, we can see that market participants bid spot gold pricing higher by $6.70 (+39%); however, in the case of spot or forex silver, which lost $0.19 in trading. Today's price decline had the same catalyst driving it, a combination of dollar strength which contributed seven cents of today's decline, with the remaining decline of $0.12 directly attributable to market participants bidding that precious metal lower.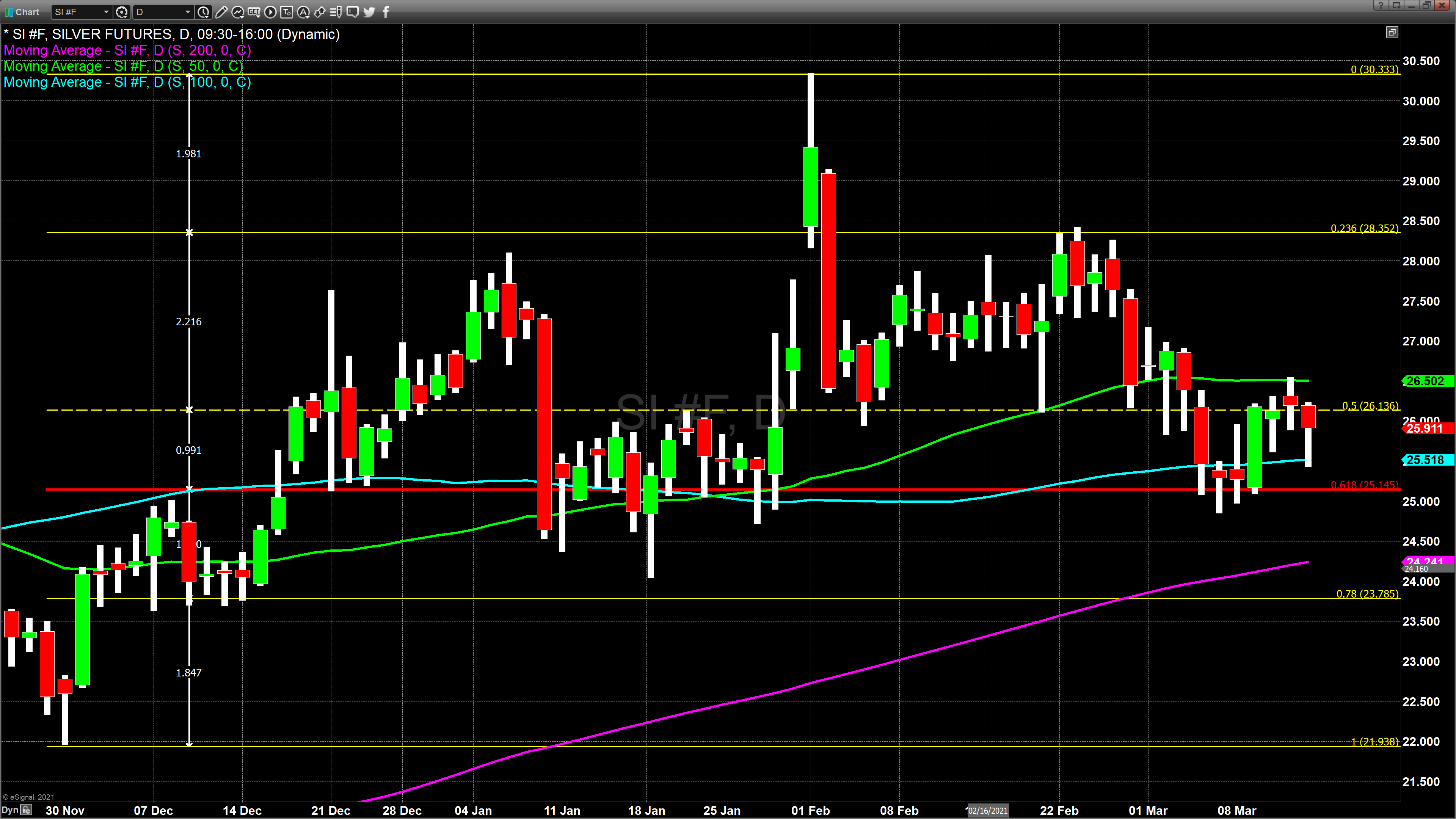 As reported in MarketWatch, Ross Norman, chief executive officer at metals daily, said, "It's all about U.S. Treasury yields again, with a firm dollar compounding the problem for gold." He also tempered his bearish sentiment when he said, "Encouragingly, physical demand in Europe is fantastically good with supply chains challenged and there's much of the same in China where gold is now trading at a $10-an-ounce premium over London prices, though exchange-traded fund demand is comparatively lackluster."
All things being equal, gold did manage to end the week with fractional gains. April gold futures gained approximately 1.3% in trading this week, with silver gaining approximately two ½%. For the last three consecutive weeks, both gold and silver pricing had closed below its opening price on the start of the week.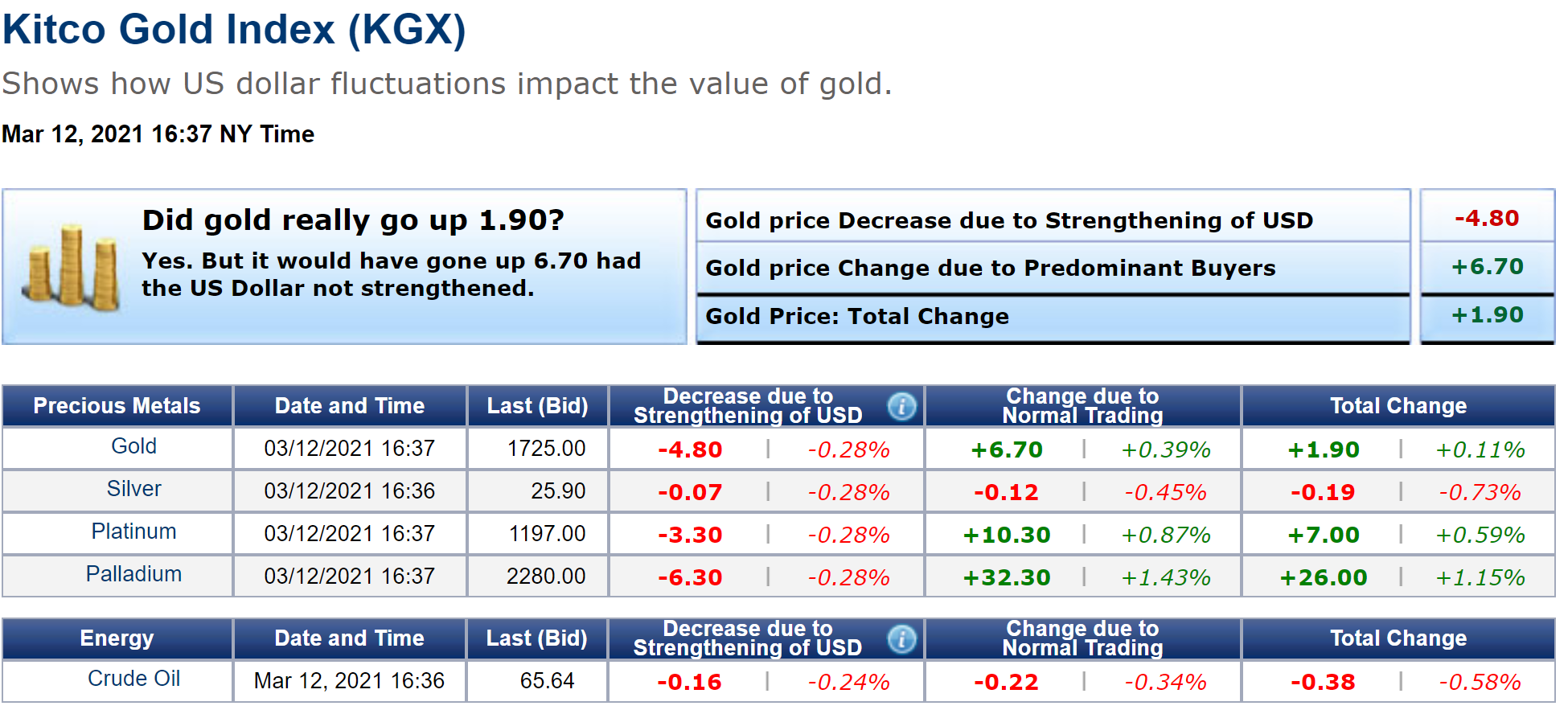 The greatest headwind currently keeping in check both gold and silver is the continued rise in Treasury yields. Currently, the ten-year note is trading at approximately 1.62%, just a few ticks away from its recent price of 1.624%.
The bearish market sentiment that has been so pronounced recently as it pertains to gold and silver seems to be consolidating, which could be indicating a short-term bottom. The fact that gold pricing held above $1700 as it trades $25 above that price point is impressive considering the uphill battle that bullish market sentiment has been climbing. One issue that is quite perplexing is gold's timid to an almost absent reaction to the passage of President Biden's "American Rescue Act," which he signed into law yesterday.
On a technical basis, there are more bearish indicators than bullish ones. Possibly one of the most alarming technical indicators is that the three major moving averages used by market analysts to determine whether the short-term, interim term, and long-term market sentiment is, either, bullish bearish or neutral. In the case of all three moving averages, they are currently well above current pricing, which is a strong indication that we are in corrective period. With much less weight is the fact that this recent correction took gold and silver pricing very close to their 61.8% Fibonacci retracement. The data set used to create the retracement began in the middle of March when gold prices traded to a low of $1450 and then began a dynamic rally which concluded in August, resulting in the highest price point for gold in history $2088.
On a technical basis silver futures have not sustained the same type of damage in regards to its moving averages, with the most active May 2021 contract currently trading above both the 200- and 100-day moving averages. The 50-day moving average which is currently fixed at $26.50 seems to be where current resistance resides. Silver's performance which is far exceeded that of gold in terms of percentage gains, could very well be due to the fact that this metal has an industrial component and demand, which has been supportive of silver pricing as the U.S. equities markets continue to trade substantially higher.
For more information on our service, simply use this link.
Wishing you, as always, good trading and good health,
Gary S. Wagner
Don't miss a thing!
Sign up for a daily update delivered to your inbox
Sponsored Financial Content