Natural Gas Price Prediction – Prices Rally But Fail at Resistance
Cold weather buoys Natural gas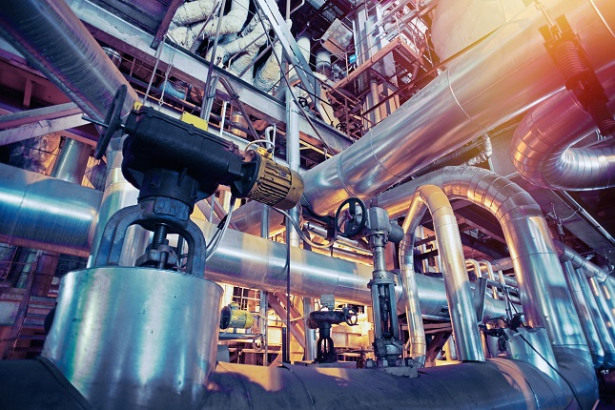 Natural gas prices moved higher on Friday, rising up to resistance but unable to break out. The weather is expected to be colder than normal for most of the west coast and mid-west over the next 6-10 and 8-14 days. The cold weather appears to be moving east to west, and warmer than normal weather is filling in throughout the east coast.  Demand rose over the last week, while supplies of natural gas where flat week over week.
Technical Analysis
Natural gas prices rebounded sharply climbing by 1.9% up to resistance near the 10-day moving average a t 2.62. Support is seen near a horizontal trend line near 2.55. Short term momentum has turned positive as the fast stochastic generated a crossover buy signal in oversold territory. The current reading on the fast stochastic is 18, below the oversold trigger level of 20 which could foreshadow a correction. Medium term momentum has turned positive as the MACD (moving average convergence divergence) index generated a crossover buy signal, as the MACD line (the 12-day moving average minus the 26-day moving average) crosses above the MACD signal line (the 9-day moving average of the MACD line.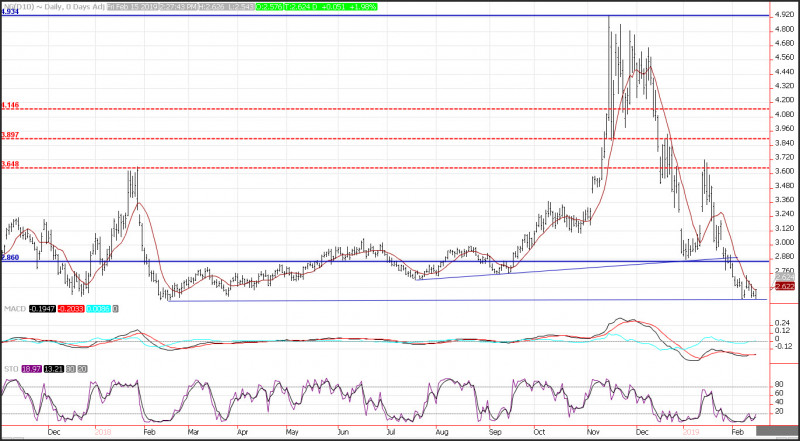 Demand rises In the US
The EIA reports that total US consumption of natural gas rose by 6% compared with the previous report week. Natural gas consumed for power generation climbed by 11% week over week. Industrial sector consumption increased by 2% week over week. In the residential and commercial sectors, consumption increased by 4%. Natural gas exports to Mexico increased by 6%.
Supply remains flat
According to data from the Energy Information Administration, the average total supply of natural gas remained the same as in the previous report week, averaging 92.6 Bcf per day. Dry natural gas production remained constant week over week. Average net imports from Canada decreased by 4% from last week. Cold weather brought a rare and heavy snowfall to the U.S. Pacific Northwest and Western Canada. A cumulative 23 centimeters of snow fell in the population center of Vancouver from Sunday through Tuesday, increasing Canadian demand for heating and restricting imports into the United States.