Natural Gas Price Prediction – Prices Remain Flat Despite Rise in LNG Exports
No hurricanes are currently in the Atlantic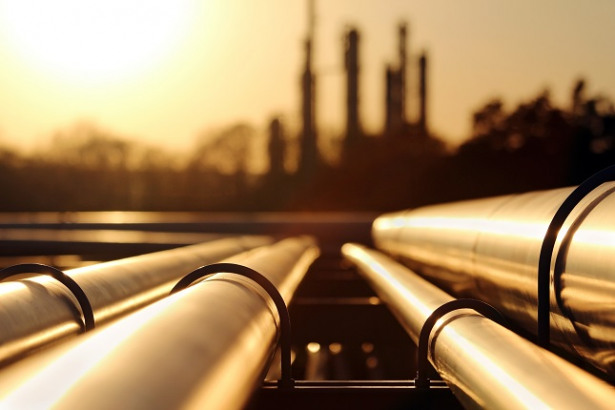 Natural gas prices were unchanged on Tuesday and continue to face short covering. Managed money is short according to the latest commitment of trader's report, and markets are offsides if there is a weather event. The weather is expected to remain mild, slightly warm than normal in the mid-west and the south east over the next 2-weeks. There are no current tropical events in the Atlantic according to the National Oceanic Atmospheric Administration.
Technical Analysis
Natural gas prices were steady on Tuesday and are poised to test the former breakdown level near 2.31, which coincides with the 10-day moving average. Support is seen near the June lows at 2.16. Short term momentum has turned positive as the fast stochastic generated a crossover buy signal in oversold territory. The current reading on the fast stochastic is 23, just above the oversold trigger level of 20 which could foreshadow a correction. Medium term momentum is turning positive as the MACD (moving average convergence divergence) index is poised to generate a crossover buy signal. This occurs as the MACD line (the 12-day moving average minus the 26-day moving average) crosses above the MACD signal line (the 9-day moving average of the MACD line). The MACD histogram is printing in the black with an upward sloping trajectory which points to higher prices.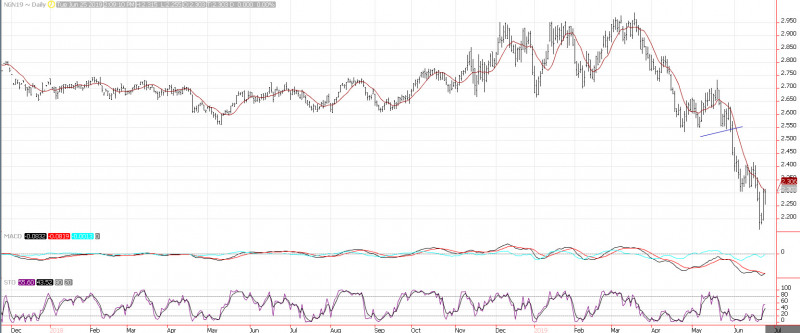 LNG Exports Rise
LNG exports from the US increased week over week. Eleven LNG vessels, eight from Sabine Pass, two from Corpus Christi, and one from Cove Point, with a combined LNG-carrying capacity of 39.1 Bcf departed the United States between June 13 and June 19, according to the EIA. One vessel was loading at the Sabine Pass terminal on Wednesday.