Natural Gas Price Prediction – Prices Surge on Short Covering
Managed money is very short natural gas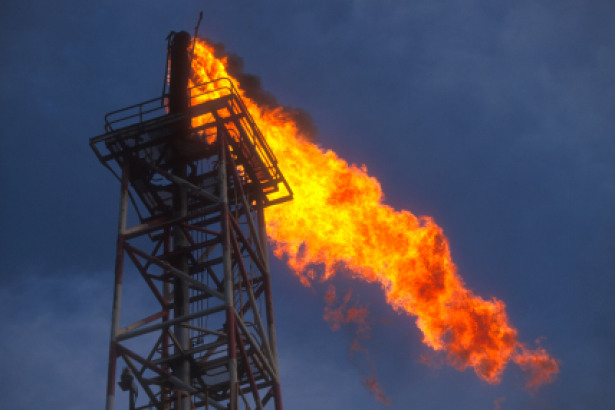 Natural gas prices surge on Monday, rising more than 5%, as traders covered short positions. According to the most recent commitment of traders report released for the date ending June 18, 2019, managed money increased short position in futures and options by 23K contracts while reducing long positions by 7K contracts. Managed money traders who are short outnumber those who are long by 150K contracts, which is the most seen in more than 3-years. This could lead to another short squeeze. Supply of natural gas was flat this week while demand fell slightly.
Technical Analysis
Natural gas prices moved higher on Monday, and are poised to test the former breakdown level near 2.46, which coincides with the 10-day moving average. Support is seen near the June lows at 2.16. Short term momentum has turned positive as the fast stochastic generated a crossover buy signal in oversold territory. The current reading on the fast stochastic is 23, just above the oversold trigger level of 20 which could foreshadow a correction.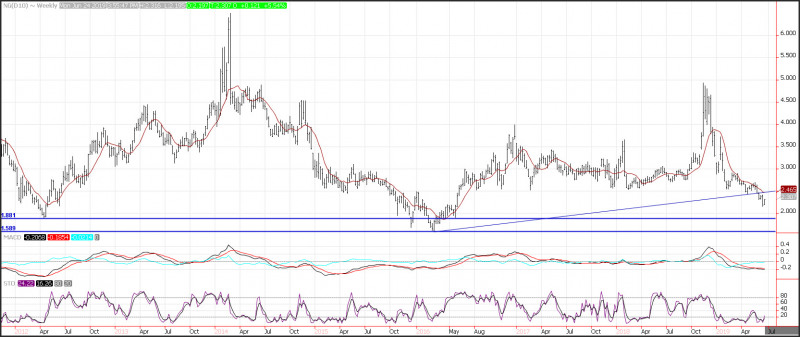 Supply is flat despite declining Canadian imports. Data from  the IEIA shows that the average total supply of natural gas remained the same as in the previous report week, averaging 93.8 Bcf per day. Although dry natural gas production remained constant week over week, average net imports from Canada decreased by 9% from last week as the Alliance Pipeline issued a force majeure on Tuesday, June 18, halting deliveries into the United States. The pipeline, which is expected to resume operations on June 22, was flowing at capacity (1.77 Bcf/d) before the outage.
Demand falls slightly, driven by declining natural consumption in the electric power sector. Total U.S. consumption of natural gas fell by 1% compared with the previous report week, according to data from the EIA. Natural gas consumed for power generation declined by 1% week over week. Industrial sector consumption decreased by 2% week over week. In the residential and commercial sectors, consumption increased by 3%. Natural gas exports to Mexico increased 2%