US Stock Market Overview – Tech Shares Continue to Generate Tailwinds
The VIX collapses showing confidence is rising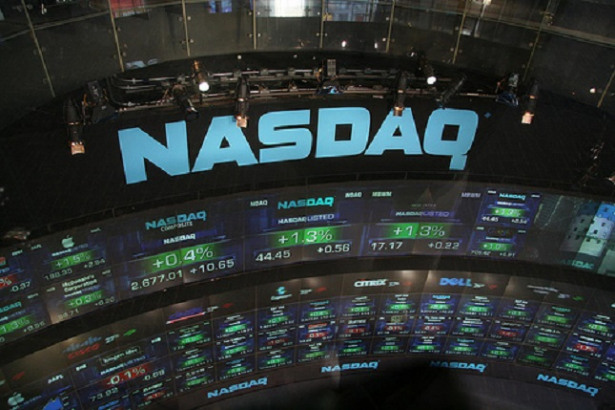 US stock prices continued to trend higher on Friday, with all three major averages notching up gains. Stocks are trending higher as the market sits and waits for a US Chinese trade deal and Q1 earnings. Expectations of a trade deal have shifted out into the future giving the markets more time to grind higher. US yields continued to drop on Friday, with the US 10-year yield declining below 2.6%, and poised to test the 2019 lows at 2.54%. The VIX has colapsed and now has a 12-handle in the volatility index.
Most sectors were higher led by technologies and financials. Real estate and Materials were the worst performers. Apple shares continued to pace the market's gains. Apple is widely held by many ETFs which is helping to drive the broader US markets higher. The economic data released on Friday was mixed. The JOLTS report showed a larger than expected number of jobs that are open which has reached an all-time high. Manufacturing output disappointed.
JOLTS Surges Reflecting Labor Tightness
The JOLTS report which describes openings and turnover and measures employment vacancies as well as how many workers left their jobs to show that there are plenty of jobs available. The January reported showed that 7.6 million job openings are currently available down slightly from the 7.34 million seen in December. Expectations were the number of job openings would decline in January to 7.31 million jobs.
Openings surged in government jobs, with 59,000 more available. This could have been because there was a government shutdown in the latter part of December. Wholesale trade also showed a gain of 91,000, real estate and rental and leasing increased by 60,000. Systems and information rose by 42,000. The largest detractor was retail which declined by 97,000.
The quit rate which shows the rate at which people are willing to just quick because they believe they can find a new job increased to 2.3%. The actual number of people who quit moved to 3.5 million from 3.4 million in December. The jobs opening rate ticked higher, to 4.8% percent from 4.7%.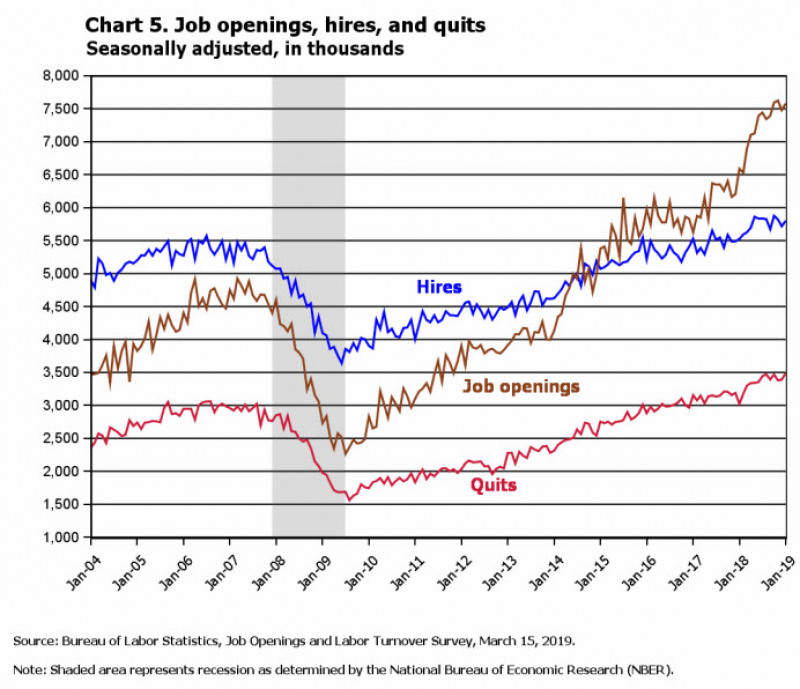 Declines in Manufacturing Weigh on Yields
The decline in manufacturing output is putting downward pressure in US yields which is helping to lift riskier assets such as stocks. At the moment, it appears that stock prices are facing tailwinds, but if economic data continues to underperform, a declining growth story will weigh on equities, and likely drag them down.
Energy Prices Surge
Energy prices moved higher during the week following a 4% rise in the price of crude oil. Oil was buoyed by a larger than expected draw in crude oil inventories and commentary from OPEC that they would hold off on any output changes until June, 2-months after they meet in April. The EIA also reported a larger than expected draw in crude oil inventories this week. Production is sliding, which was captured in the 100K barrel decline in domestic production reported this week by the US Department of Energy.