USD/CAD Daily Price Forecast – Solid Chinese Oil Demand Pushed The Loonie Downwards Ahead Of CPI Data
The USD/CAD may find a way to recover previous losses post-release of the bearish-expected Canadian CPI Core data. The Major 200-day SMA stood above the pair inviting more loonie bears.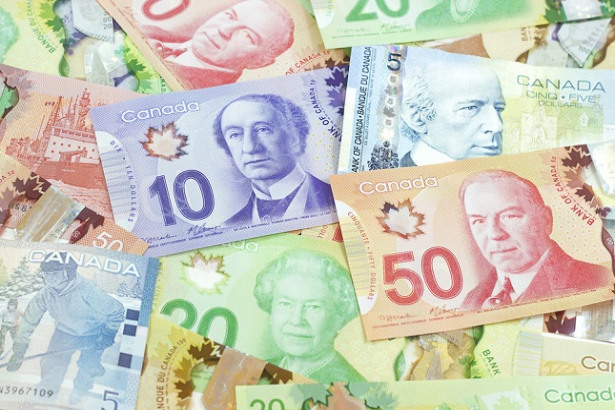 The Loonie extended yesterday's plunge rally into today's session touching the lowest vicinity near 1.3307 levels. At 08:15 GMT, the USD/CAD was already 0.29 percent down the day. The growing crude oil prices seem to contribute to the significant fall portion for the commodity-linked loonie.
Oil prices upsurged over substantial demands arising from the Chinese Refineries, who form the world's second-largest crude consumers. Along with this immediate demand, OPEC-led supply continued to maintain pressures on the commodity. In the meanwhile, investors went innerved over lower-than-expected US Oil Inventories.
The rising Crude West Texas Intermediate (WTI) Futures, in the interim, failed to breach the solid resistance line of $64.55 per barrel. However, the crude remained sustained in the range of $64.41 per barrel and $64.55 per barrel.
Key USD/CAD Impacting Events:
12:30 GMT
The Bank of Canada will issue the following March indexes:
Core Consumer Price Index (YoY): The index eliminates eight volatile items such as fruits, vegetables, gasoline, fuel oil, natural gas, mortgage interest, intercity transportation, and tobacco products. This time the analyst are expecting 1.3 percent than the previous 1.5 percent.
Consumer Price Index (MoM): The market experts remain in-line to the previous MoM with 0.7 percent.
The Stats Canada will broadcast the following Consumer Price Index (CPI):
CPI Core (MoM): Items with high volatility such as food, energy, alcohol, and tobacco gets excluded. The consensus estimates remain aligned with the previous 0.2 percent.
CPI (Both YoY & MoM): The analyst expects the MoM to appear in the same range that of previous 0.7 percent while they are bullish with YoY to come near 1.9 percent.
12:30 GMT
The Trade Balance is a useful tool in scaling USD. The Bureau of Economic Analysis and the U.S. Census Bureau will broadcast it. The analysts expect a negative $53.7 billion than the previous negative $51.1 billion.
Technical Analysis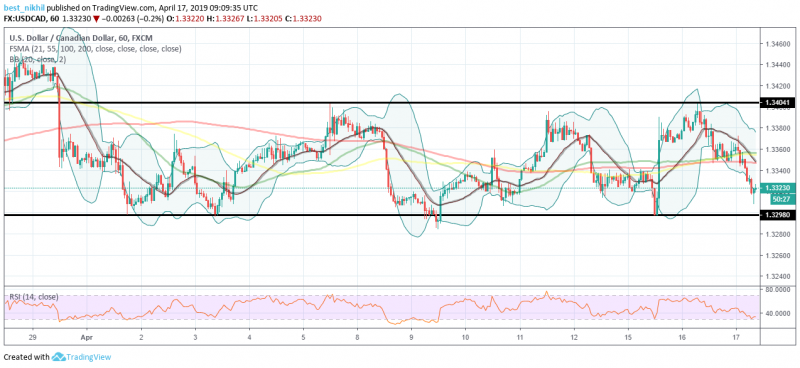 Since the opening of this month, the USD/CAD remained subdued within the range of 1.3298 and 1.3404 levels. Today, the pair had attempted to break the lower boundary of the Bollinger Bands showing heavy selling pressure among the investors. And, the pair hardly went above the center line of the Bollinger bands confirming a strong downtrend. Adding to this, the significant 100-day SMA and 200-day SMA stood above the USD/CAD inviting more bears.