EUR/USD Hit by Weak GDP Numbers and an Annual Inflation Rate of 10.7%
Updated

: Oct 31, 2022, 10:40 UTC
•
2
min read
It's been a choppy session, with the Japanese Yen losing out against the Dollar. The EUR/USD also struggled, with economic indicators weighing.
This morning, risk aversion swept across the global financial markets, driving demand for the Greenback.
China manufacturing PMIs raised red flags amidst news of new COVID-19 lockdown measures.
In October, the NBS Manufacturing PMI fell from 50.1 to 49.2, with the NBS Non-Manufacturing PMI declining from 50.6 to 48.7. The weak numbers tested support for riskier assets.
News of Russia launching missile strikes across Ukraine added to the bearish mood after reports of Russia suspending the grain deal. This morning, Chicago Wheat Futures jumped in response to the news.
The EUR/USD, GBP/USD, and Japanese Yen struggled this morning, with the Japanese Yen down 0.65% to 148.399 against the Greenback.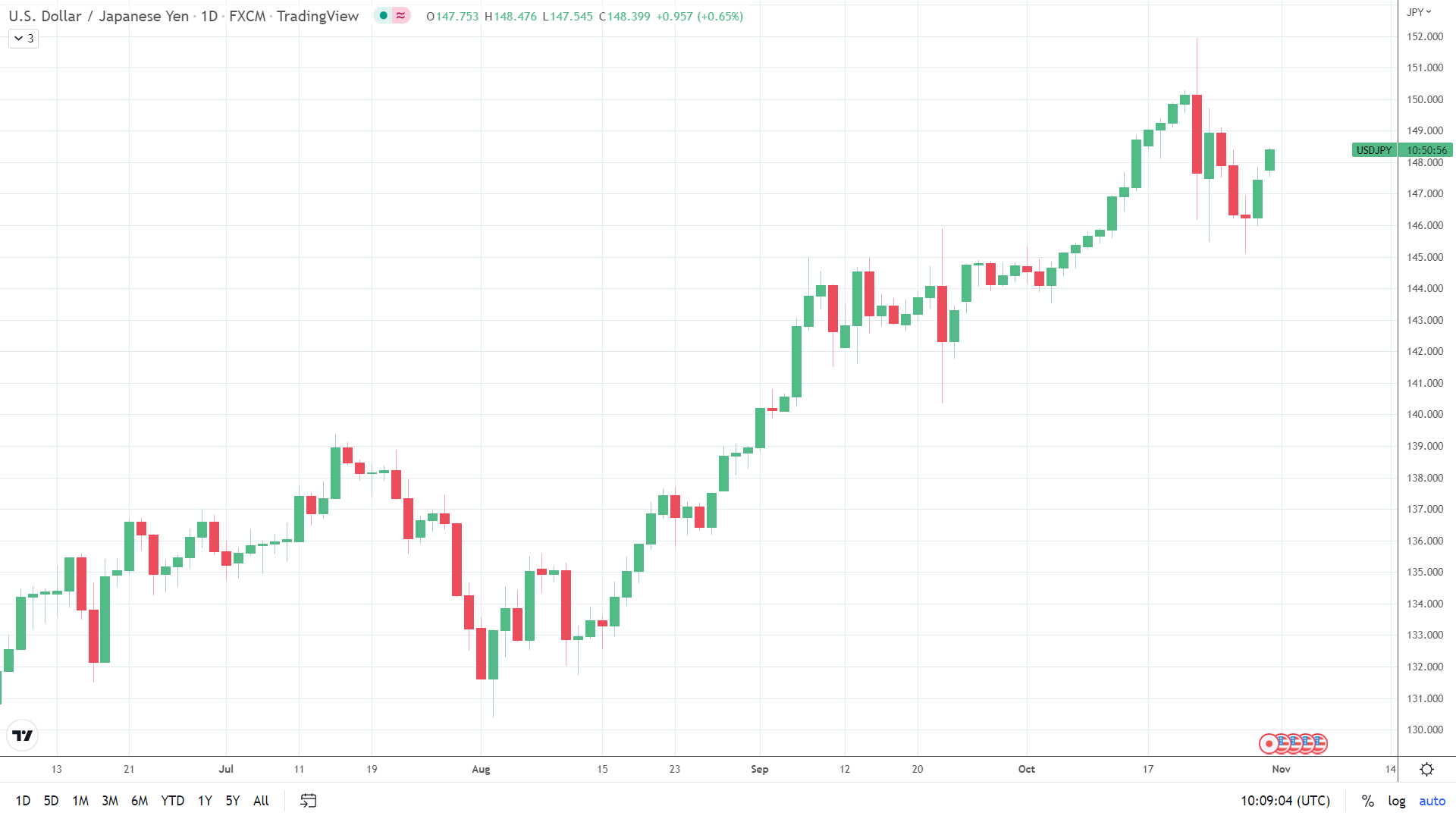 311022 USDJPY Daily Chart
Eurozone Economic Indicators Pressure the EUR
However, today's Eurozone economic indicators delivered further EUR/USD direction.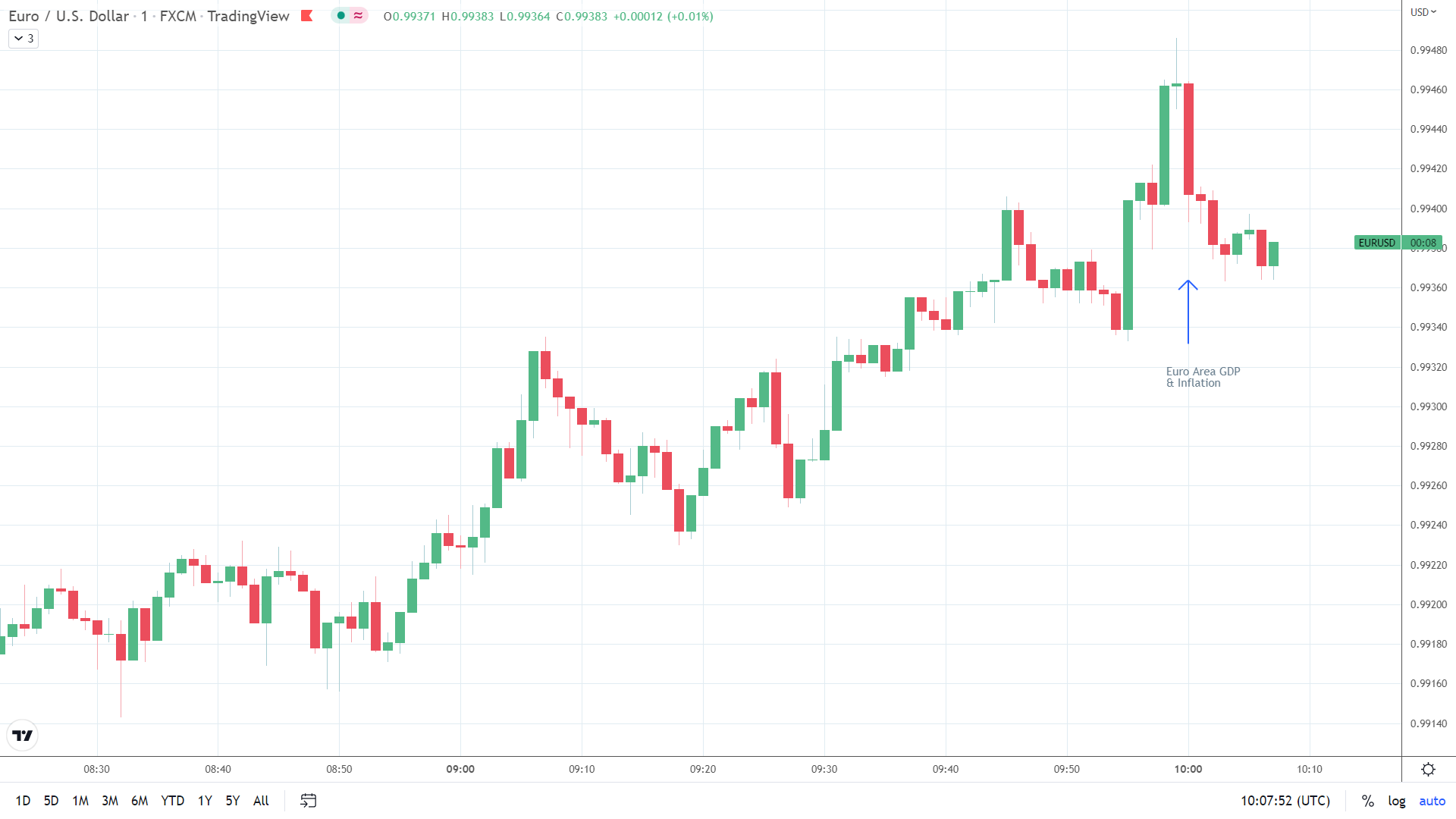 311022 EURUSD Minute Chart
In Q3, the Eurozone economy expanded by 0.2% versus 0.8% in Q2. Economists forecast growth of 0.2%.
Of more influence were the Eurozone inflation numbers.
In October, the annual inflation rate picked up from 9.9% to 10.7%, according to prelim numbers. Economists forecast a rate of 10.2%.
According to Eurostat,
Energy is expected to have the highest annual rate (41.9% v 40.7% in September).
Food, alcohol, & tobacco also saw a pickup, with the annual rate up from 11.8% to 13.1%.
There were also upward trends in inflation rates across non-energy industrial goods and services.

Eurostat – Inflation October
The EUR/USD responded to the stats, falling from a post-stat high of $0.99464 to a post-stat low of $0.99363 before steadying. At the time of writing, the EUR/USD was down 0.28% to $0.99378.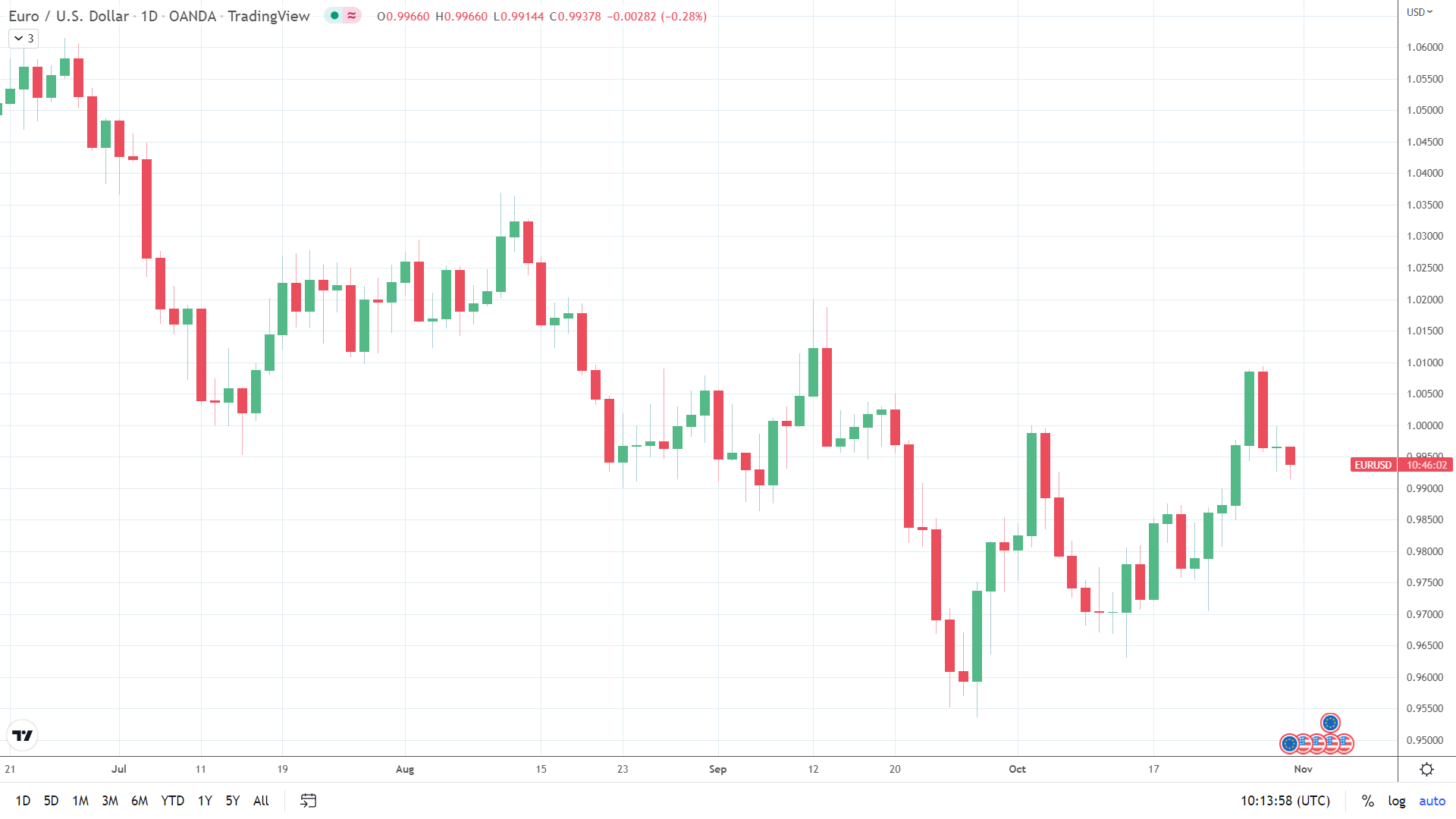 311022 EURUSD Daily Chart
While the ECB awaits stats in December to deliver its growth and inflation forecasts, today's inflation numbers could pressure the ECB to hike rates by another 75 basis points in December.
However, weak economic growth and a pickup in inflationary pressure paint a gloomier picture for the Eurozone economy, which left the EUR/USD on the back foot.
By comparison, the US economy expanded by 2.6% in Q3, leaving monetary policy divergence firmly in favor of the Fed.
Don't miss a thing!
Sign up for a daily update delivered to your inbox
Sponsored Financial Content