Gold Trades Flat As USD Gains Upper Hand Post FOMC Update
Gold held fort as geo-political events have lead to some risk averse activity which has kept yellow metal in spot market trading positive.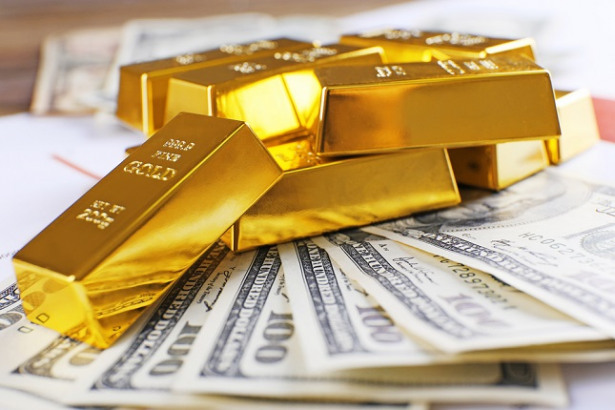 Gold prices held steady on Thursday as a fall in Asian shares was offset by a stronger dollar, which firmed after minutes of the Federal Reserve's September meeting reinforced expectations of a tighter U.S. monetary policy. Fed policymakers are largely united on the need to raise borrowing costs further as per FOMC minutes update which boosted investor's expectations that the committee will stick to its hawkish stance on raising interest rates.
Gold is closely tracking both the U.S. dollar and equities, more so the dollar as a spike in US Greenback's value in response to fed rate hikes will dent the value of gold in the broad market. As of writing this article, spot gold XAUUSD is trading at $1223.29 an ounce up 0.09% on the day while US gold futures GCcv1 is trading at $1226.50 an ounce down by 0.07% on the day.
Rising US Greenback Value in Broad Market Pressures Precious Metals
When the debate is that how high you can push the interest rate, it is going to leave a negative scar on the gold price in the short term as investors are on the lookout for four more rate hikes to follow in 2019. However, there are higher chances of miscalculation here which makes any drop in the gold price a good opportunity.
If the impact of US tariffs on global economy paints a negative picture in future and results in US market seeing bearish price action, US Greenback could decline in value and there could be a spike in demand for Gold as a safe haven which would result in high profit for investors who stocked up on precious metals when price was low. Spot Silver XAGUSD is currently trading at $14.49 an ounce down by 0.86% on the day.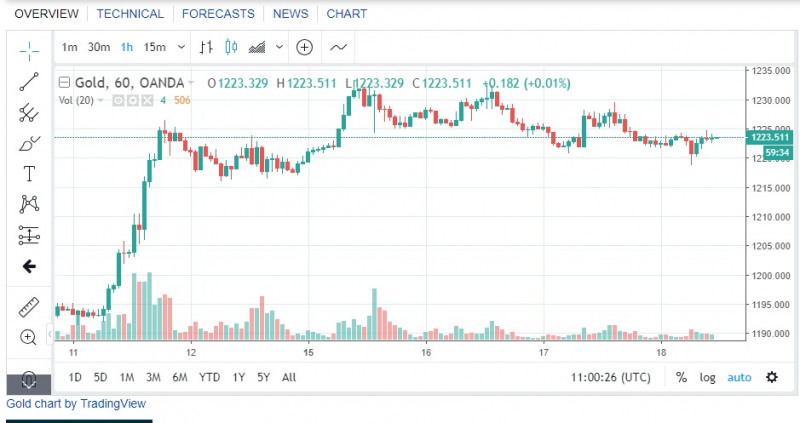 Oil price continued to move lower today over geopolitical issues and ongoing tensions over the death of a prominent Saudi journalist. Meanwhile, Saudi Arabia and Kuwait will continue to struggle to resume oil production from jointly operated fields that produced some 500,000 barrels per day as recent talks ended with a big difference between both parties.
The so-called Partitioned Neutral Zone (PNZ) was established between Saudi Arabia and Kuwait in 1922 to settle a territorial dispute between the two countries. As of 2015, the oil production capacity in the neutral zone stood at 600,000 bpd, equally divided between Kuwait and Saudi Arabia, according to the EIA. Production from the zone averaged around 500,000 bpd just before the shutdown of the two oil fields, Khafji and Wafra, in 2014-2015. Spot US crude WTIUSD is currently trading at $69.11/b down 0.14% on the day.