U.S Mortgages – Up Again with More on the Way
Mortgage rates were on the rise for a 2nd week in a row, offsetting a pullback in house prices, with the upward trend expected to continue.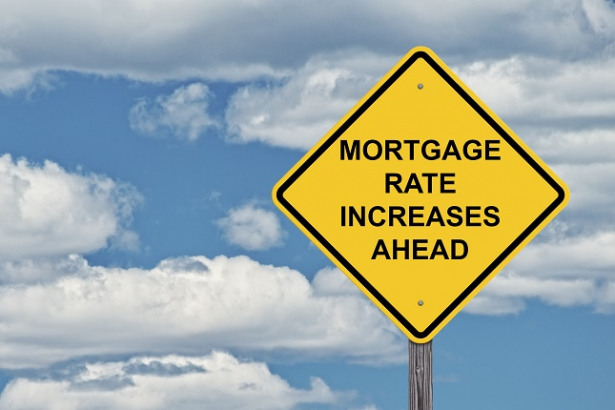 Mortgage rates were on the rise for a 2nd consecutive week in the week ending 2nd August, the latest rise seeing the 30-year hit levels not seen since back in May, according to figures released by Freddie Mac.
The upward trend comes at the wrong time for the housing market, which is going through a challenging period, in spite of the positive economic environment, with June existing home sales and new home sales having slumped according to recent figures.
May house price figures released on Tuesday reflected a slowdown in the upward trend in house prices, with the sector beginning to see an upward trend in inventories as the market begins to rebalance in favour of home buyers, supply rising above demand.
The upward trend in mortgage rates came off the back of the FED's anticipated rate hike on Wednesday and the release of the rate statement, which saw FOMC members continuing to support another rate hike for the year.
Wednesday's move came in spite of inflationary pressures easing, 2nd quarter inflation softening and the June Core PCE Price index rising by 2% in June following a 2.1% rise in May.
While inflationary pressures continue to hover at around the 2% mark, the upward trend in mortgage rates will certainly offset any reversal in house prices near-term, with a possibly extended trade war also there to hit disposable incomes should the U.S administration deliver on the threat of tariffs on $200bn worth of imported goods from China.
Freddie Mac weekly average rates for new mortgages as of 2nd August were quoted to be:
30-year fixed rate loan increased from 4.54% to 4.60% in the week, while up from 3.93% a year ago.
15-year fixed rates rose from 4.02% to 4.08% in the week, while up from 3.18% from a year ago.
5-year fixed rates increased from 3.87% to 3.93% the week, while up from last year's 3.15%.
Mortgage Bankers' Association Rates for the week ending 27th July were quoted to be:
Average interest rates for 30-year fixed, backed by the FHA, remained unchanged at 4.78%, for a 2nd consecutive week.
Average interest rates for 30-year fixed with conforming loan balances rose from 4.77% to 4.76%.
Average 30-year rates for jumbo loan balances increased from 4.72% to 4.76%.
Weekly figures released by the Mortgage bankers Association showed that the Market Composite Index, which is a measure of mortgage loan application volume, fell by 2.6%, reversing the previous week's 0.2.gain, week-on-week.
The Refinance Index decreased by 2% in the week ending 27th July, following the previous week's 1% rise with the share of refinance mortgages likely to begin heading back to December 2000 lows hit in early July, with the refinance share of mortgages rising from 36.8% to 37.1%.
For the week ahead, economic data is on the quieter side, with key focus likely to be on July wholesale and consumer price figures that will provide further direction for U.S 10-year Treasuries and ultimately mortgage rates.
Following Friday's nonfarm payroll numbers, which were released after Freddie Mac and the Mortgage Bankers' Association figures, the disappointing nonfarm payroll figures, the in-line with forecast wage growth numbers and softer inflation numbers should ease some pressure on mortgage rates in the week, with the question being whether the upward trend is sustainable should demand for mortgages begin to ease.
The supply – demand rebalancing should ultimately provide some much needed relief for prospective home buyers, but with rising interest rates and expectations of rising inflationary pressures stemming from the ongoing trade war, any rebalancing in the housing sector will likely have a limited impact.