Ethereum Price forecast for the week of February 19, 2018, Technical Analysis
Ethereum markets had a positive week, showing that we have some interest in the crypto currency markets after all. We have broken the top of a hammer in the US dollar pair, which of course is a strong sign, but the biggest concern I have is that volume has fallen dramatically.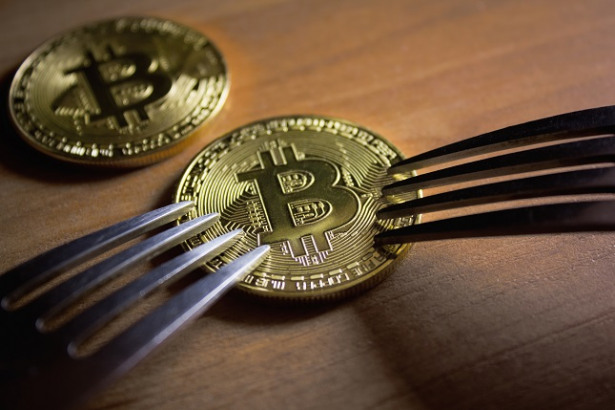 ETH/USD
Ethereum markets had a positive week, breaking above the top of the hammer from the previous week against the US dollar. While this is a very strong sign, we have the psychologically and structurally important $1000 level just above, which could cause a bit of a push back. We don't have much in the way of volume though, and that does concern me. I think that the average retail trader is staying away from this market, so I wonder whether this is more of a dead cat bounce, or if it's just institutional money being involved now. It's hard to tell, but I think that we will more than likely have a bit of trouble at the $1000 level, causing a pullback.
ETH/USD Video 19.02.18
Get Into Ethereum Trading Today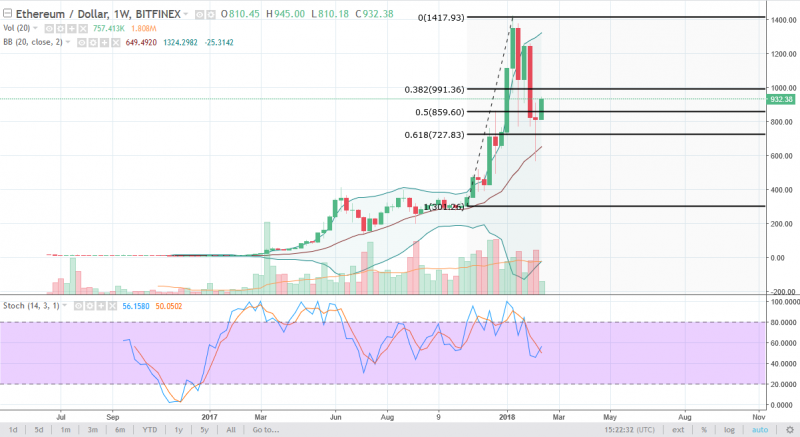 ETH/EUR
Ethereum rallied against the EUR as well, but the €800 level above is significantly resistive, and volume has dropped drastically. Because of this, I think that the market could very well pull back significantly, as we need to build up confidence longer term. The retail trader has been smoked recently, as crypto currencies lost 70%. I think at this point, it comes down to the "true believers" and the rest of the world. This could be a longer-term investment, but I would not look for gains anytime soon, mainly because of the major loss of confidence over the last several weeks. I think that we have a lot of grinding to do before participants will throw serious money at this market.